hen we think about
Lake Orta
we always think about
authentic Italian style
, cobbled roads and relaxed and laid down weddings. But who said that all this wonderful authentic medieval Italian village cannot fit for a chic and elegant wedding too?
I personally think that it can fit perfectly! This is the case of Cheryl and Paul.
Cheryl had a very precise idea of her wedding on Lake Orta since the first time we met.
She wanted to blend this wonderful traditional Italian atmosphere with her elegant style. The final result is the one you can see in wonderful photos that David Bastianoni took for them on their wedding day in Italy.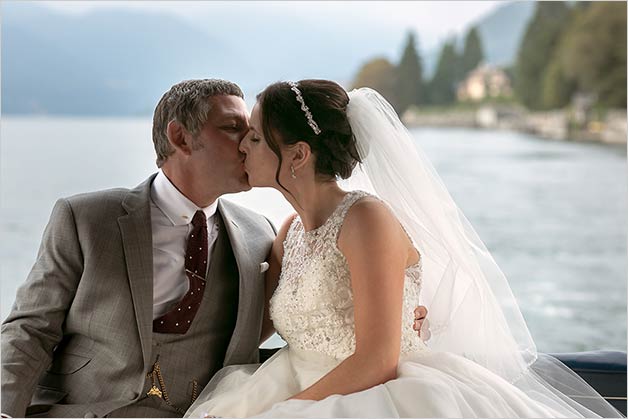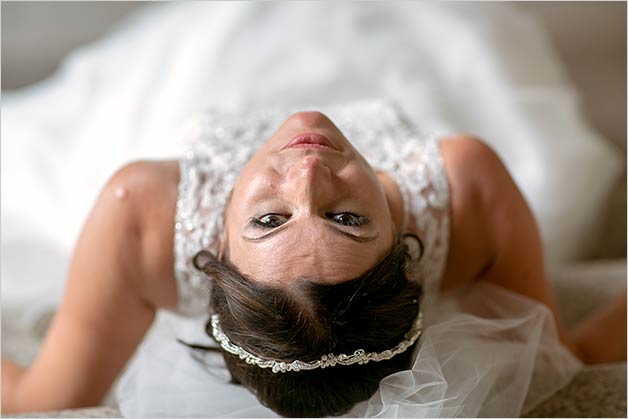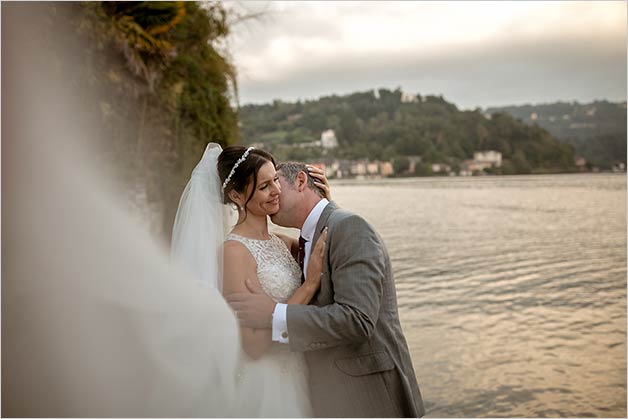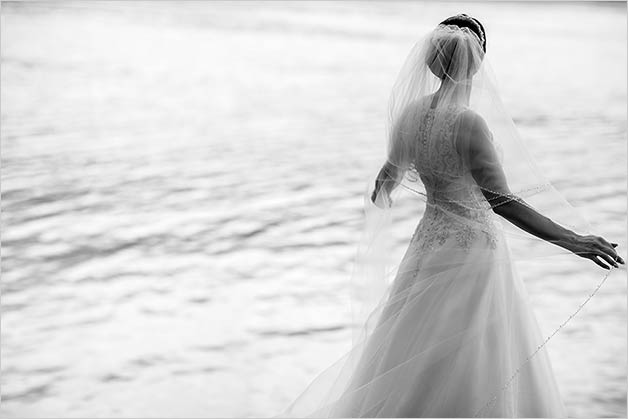 Getting ready in Orta Village
Cheryl got ready in a small pretty hotel in the very center of the village with her young bridesmaids. They were all so excited for the day and the time they spent together was simply wonderful.
I had the luck to stay for some time with them and the atmosphere was pure joy!
When time to go to the ceremony arrived they all fit in their light blue dresses and white shoes and accompany Cheryl to Maria Assunta church for the Roman Catholic Wedding Ceremony.
Cheryl wore an enchanting wedding dress totally white made of organza. She wore also a wonderful veil and a romantic tiara. And look at her shoes just so pretty!
For her wedding bouquet Cheryl chose elegance and simplicity a full ivory roses round shaped bridal bouquet. Just perfect.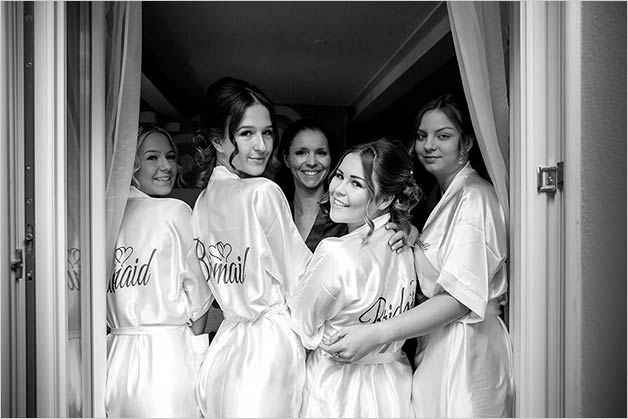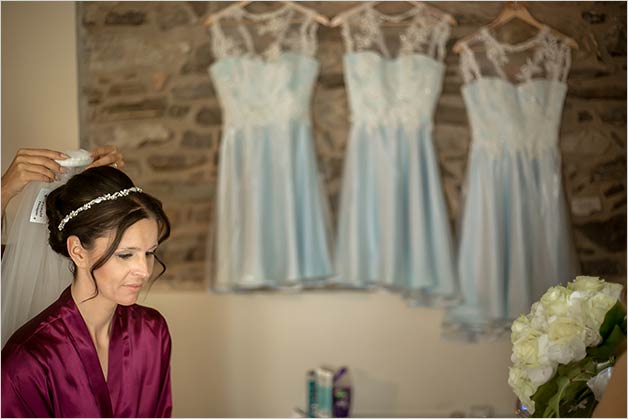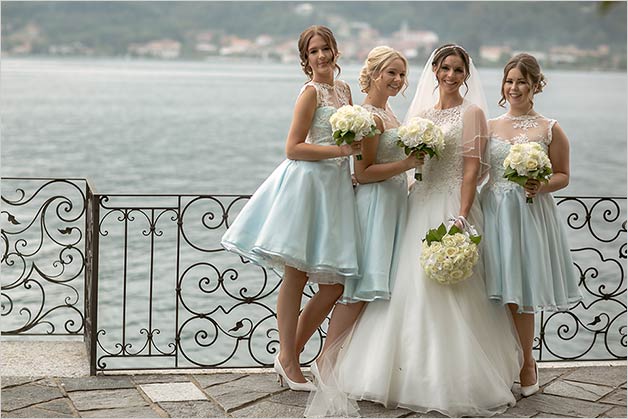 Roman Catholic Ceremony on Lake Orta
Cheryl and her bridesmaids walked up the little hill to reach Maria Assunta church where Paul and all guests where waiting for her.
Ceremony was lovely and very romantic.
At the end of it Cheryl and Paul decided for a traditional Italian exit where all guests wait for them outside the church and bride and groom are tossed with confetti at the moment they step out of the church. The moment is iconic for every wedding in Italy as expresses pure joy!
A fun group photo in front of the church and we can reach our aperitif venue.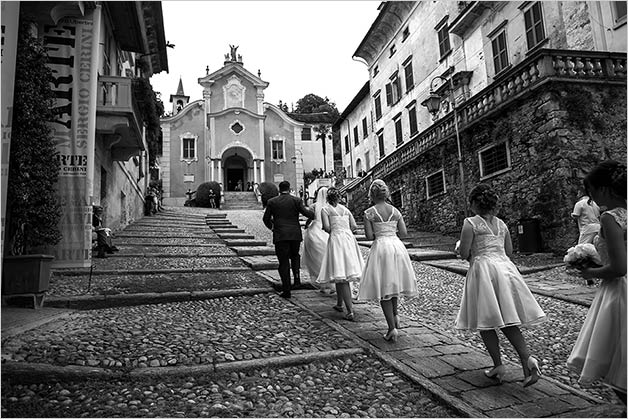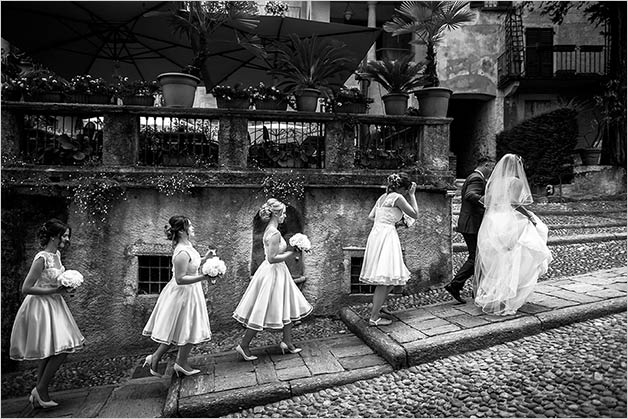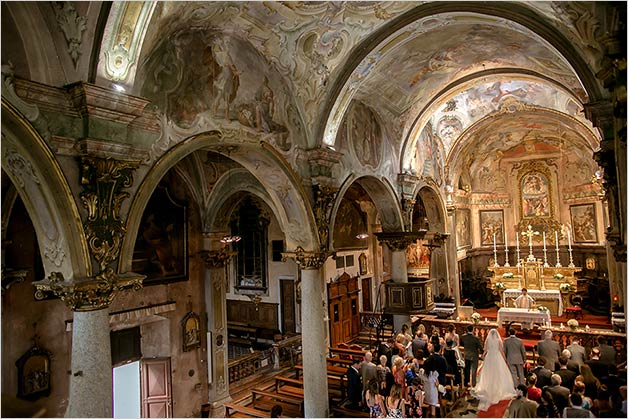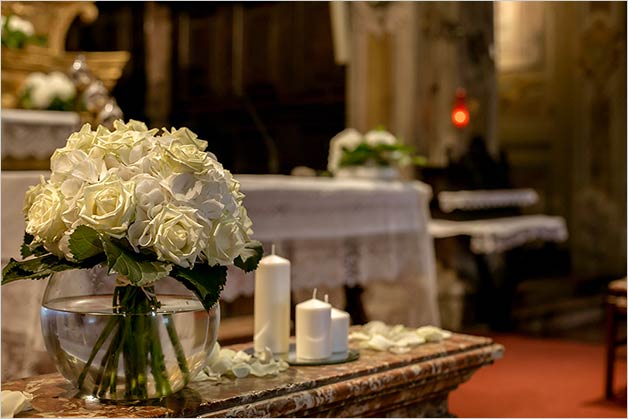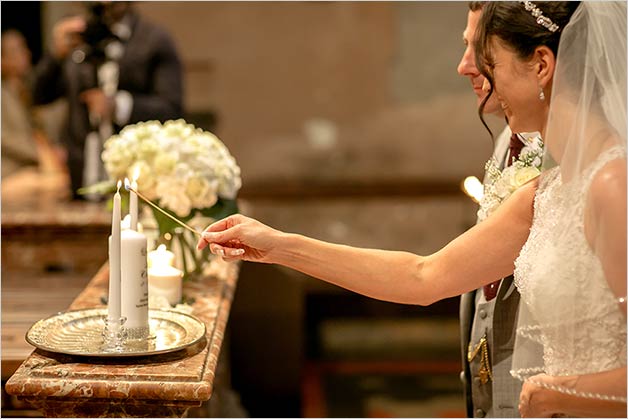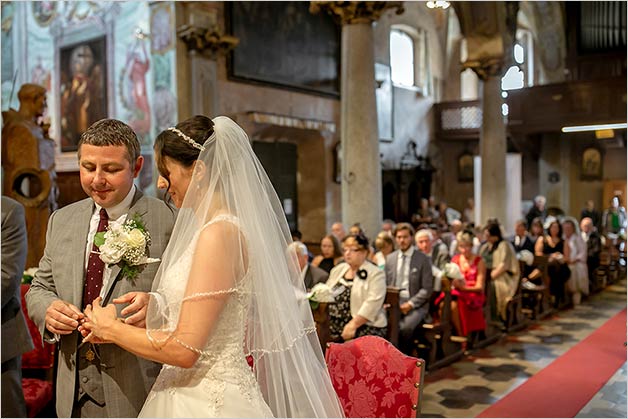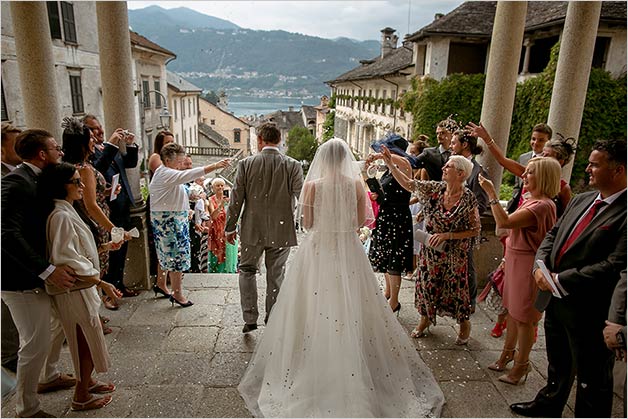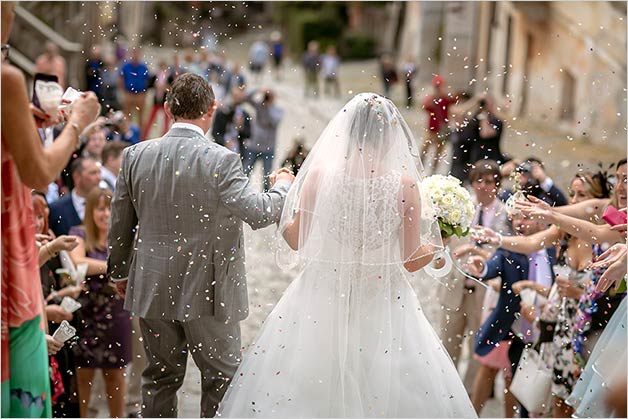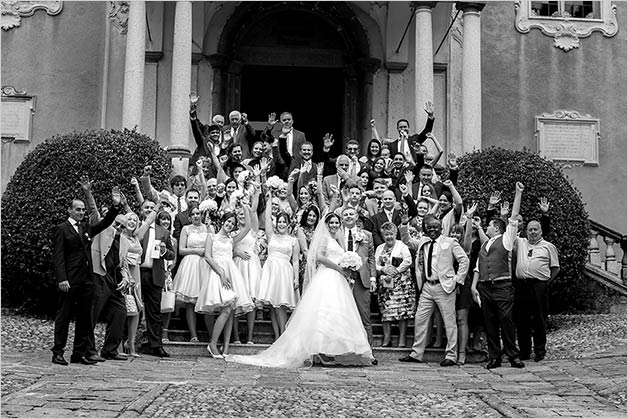 Aperitif at Hotel San Rocco and wedding photos on St Julius Island
After the wedding ceremony Cheryl and Paul and their guests reached hotel San Rocco to have a lovely aperitif by the shores. A rich buffet of canapés and a lot of Prosecco wine was waiting for them to celebrate!
When it was time to reach the reception venue all the guests boarded on motorboats to reach it. Cheryl and Paul took a separate boat to reach St. Julius Island to take some great photos.
David Bastianoni was great. The photos you can see here are just magic!
And what a lovely romantic walk along the silent roads at St Julius Island.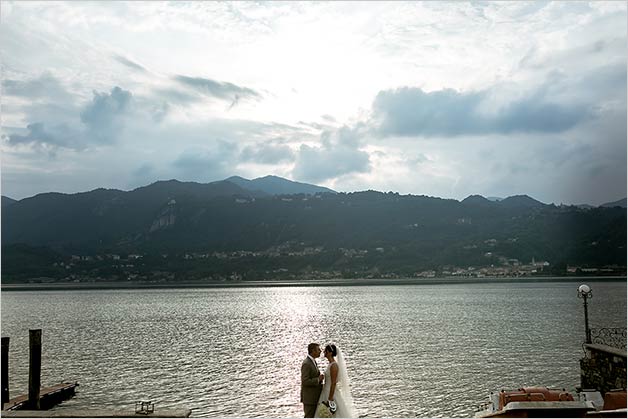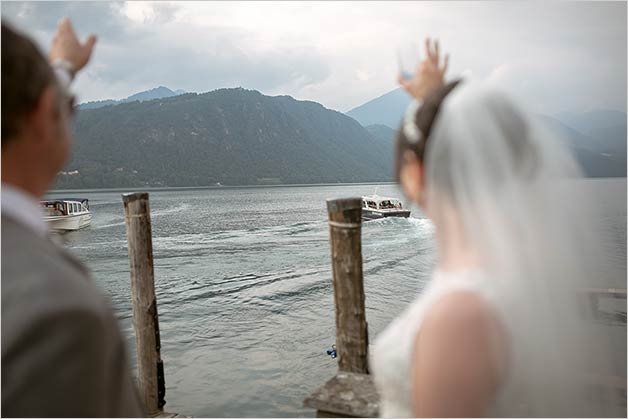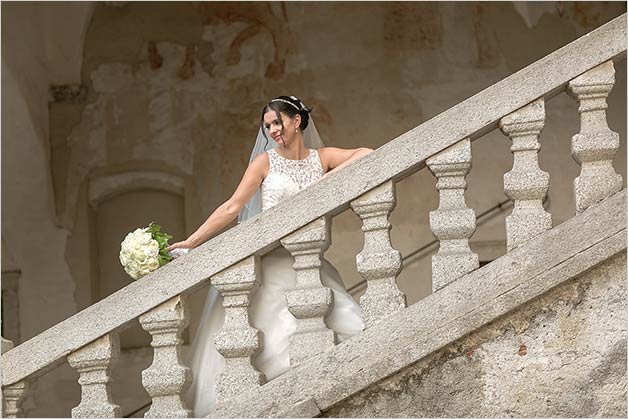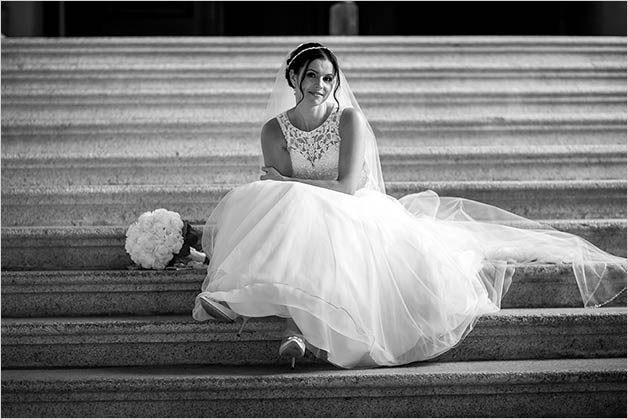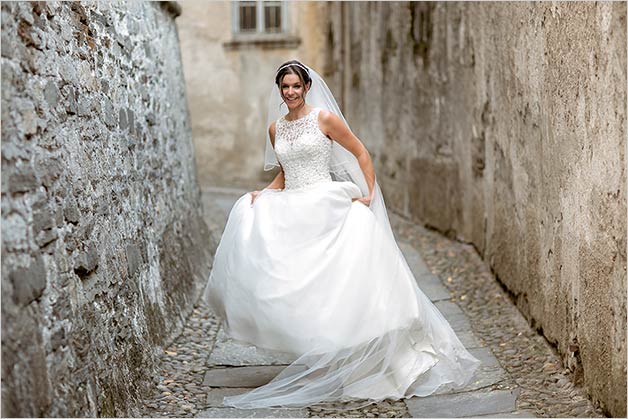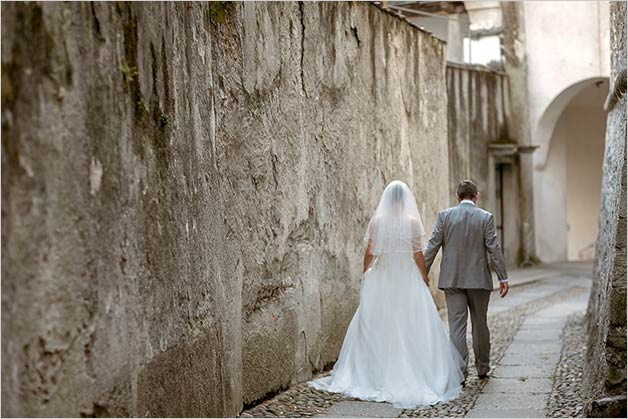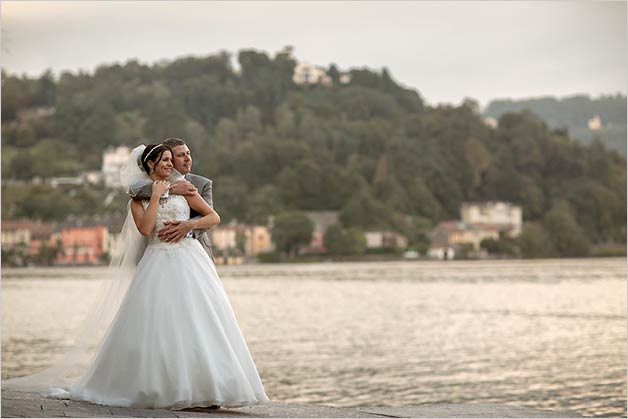 Reception by the shores for an elegant wedding on Lake Orta
Cheryl and Paul reached their guests at Ustaria Ca dal Rat to celebrate in style.
The tables where arranged with lovely white bouquets in glasses bowls prepared by Paola of La Piccola Selva Floral Designer. A lot of candles and some gypsophila too.
For her wedding stationary Cheryl chose sparkling details, mirrors and light blue details to match bridesmaids dresses and theme color of the wedding.
After all we always need to wear something blue!!
The final result was incredibly elegant. A sweet and elegant wedding on Lake Orta!
Once seated all guests listed and enjoyed traditional wedding speeches and then they tasted a wonderful dinner with best wines of Piemonte region.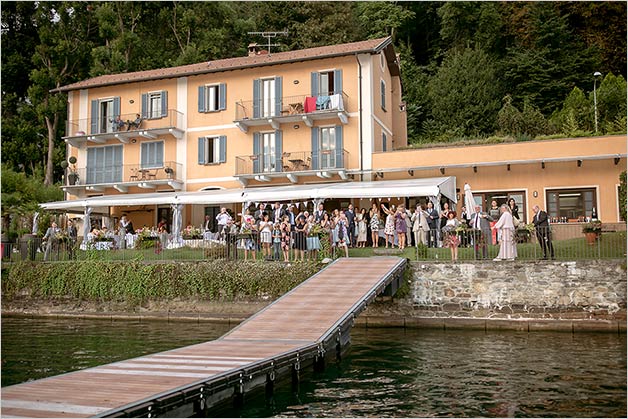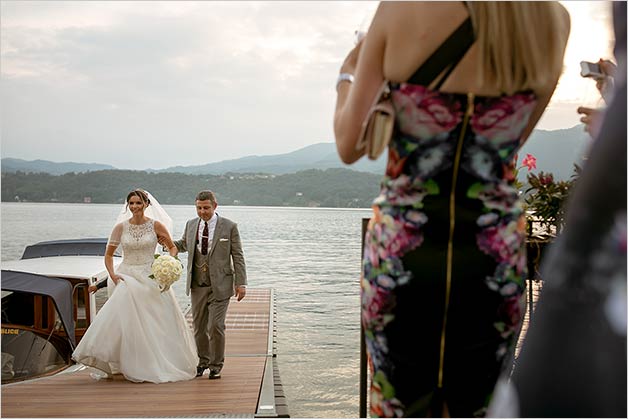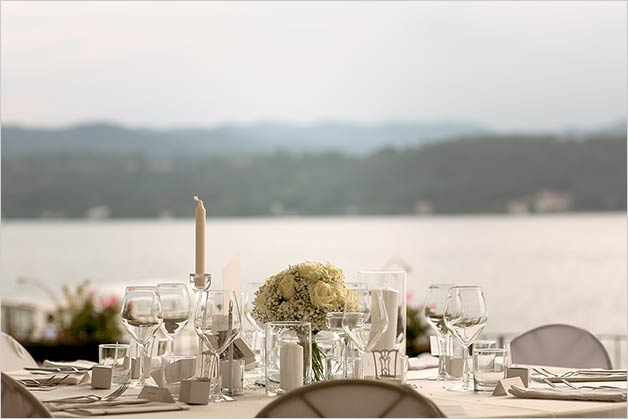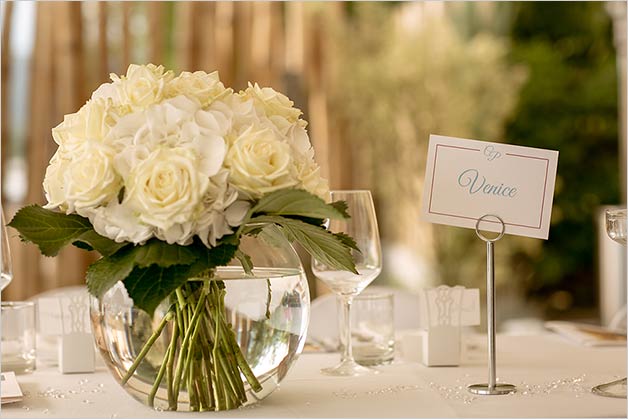 The dinner lead them to the wedding cake cut. Wedding cake was just stunning. A full decorated white wedding cake with sparkling details. We all loved it and Cheryl in particular!
After the cake first dance and then the party could begin. All guests had a great time with a fun dj set.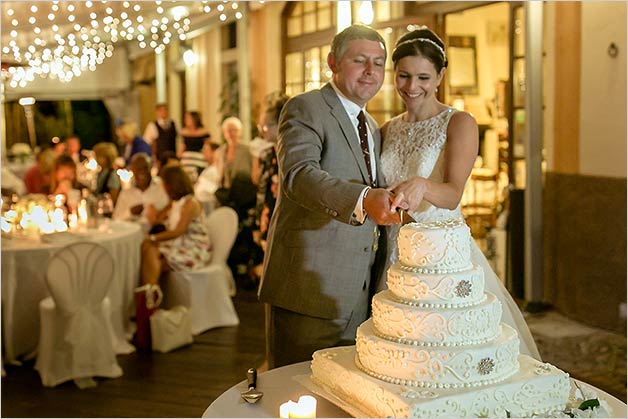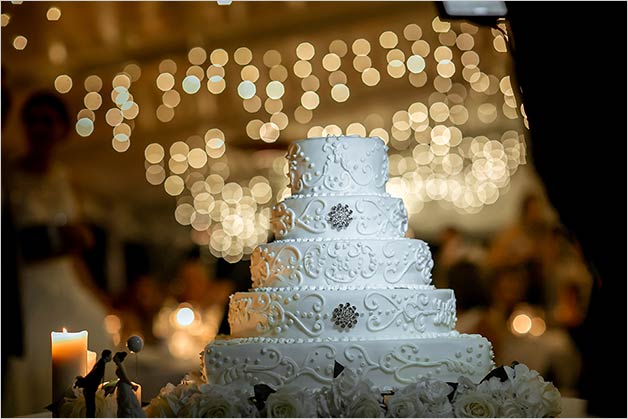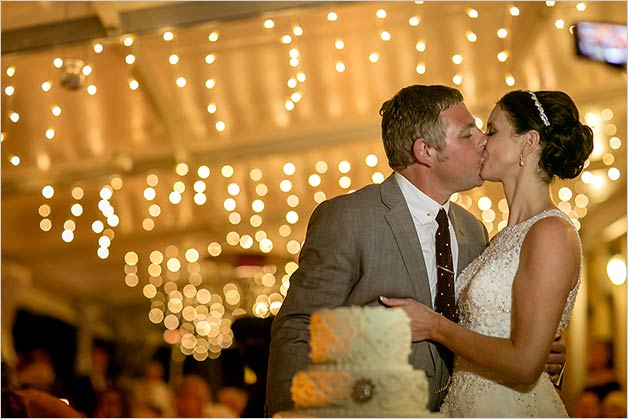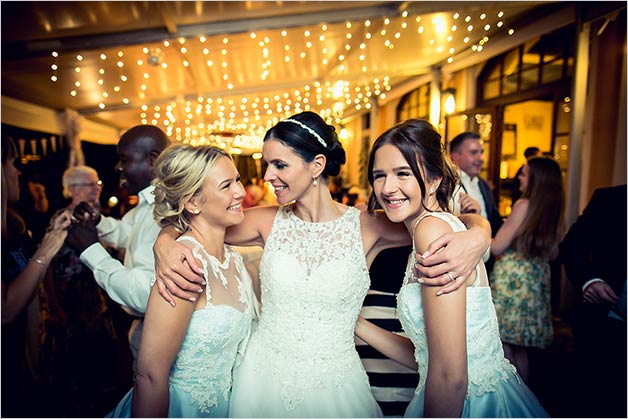 What a sparkling amazing night on Lake Orta.
We all loved this incredibly chic and elegant wedding on Lake Orta!