eorgina and Darren's
wedding on Lake Garda
was really special, it was so emotional that I'll never forget it!
Georgina and Darran come from England and they planned their romantic
elope at Malcesine Castle
on Lake Garda: a great charming Italian scenario.
A romantic elope at Malcesine Castle
Their parents and grandmother joined them in Italy the day before the wedding but did not know Georgina and Darran were about to get married in Italy. When they arrived in Malcesine on Lake Garda, bride and groom announced their wedding to the family, it was a great surprise for everyone! Everybody loved it!
The choice of Malcesine was incredibly perfect! Castle terrace is very intimate and the view over Lake Garda is just stunning.
Thanks to amazing photographer Federico Valenzano, you can enjoy great shots of this sweet and surprise wedding on Lake Garda.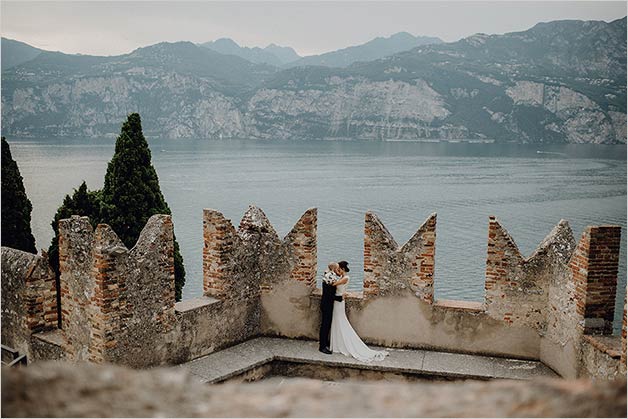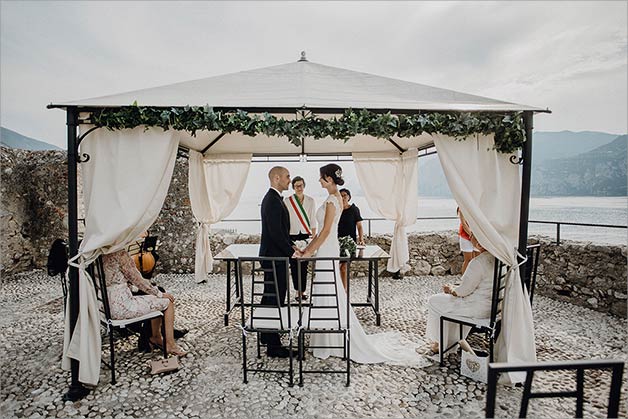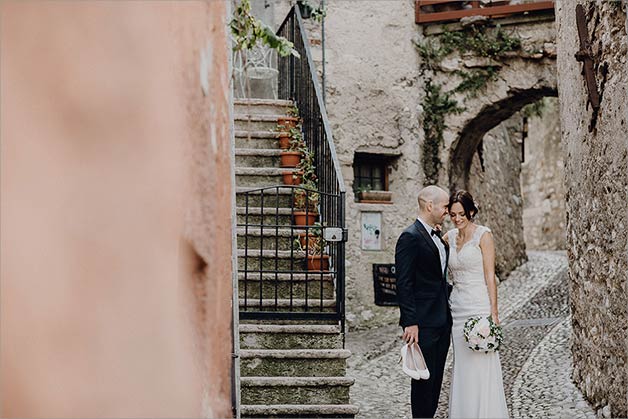 A magic scenario for the wedding ceremony overlooking Lake Garda
Malcesine castle is located in the higher part of the village. You can easily reach it by a lovely walk along ancient narrow roads. Georgina's father accompanied the bride to the ceremony venue enjoying the local atmosphere of a place full of history.
A cello accompanied the bride walking down the aisle and the ceremony could start.
Bride and groom's personal vows made the wedding ceremony even more special and the emotion overwhelmed the family. I got moved too.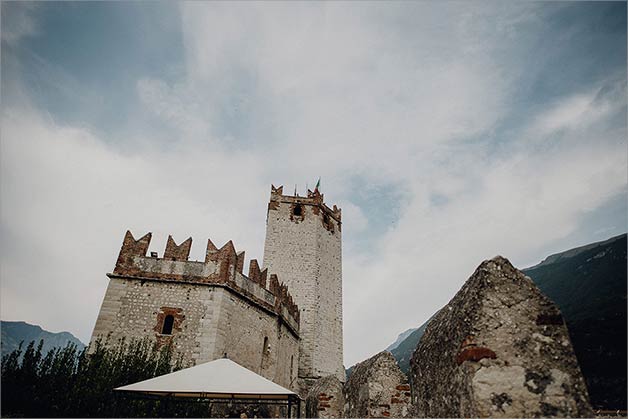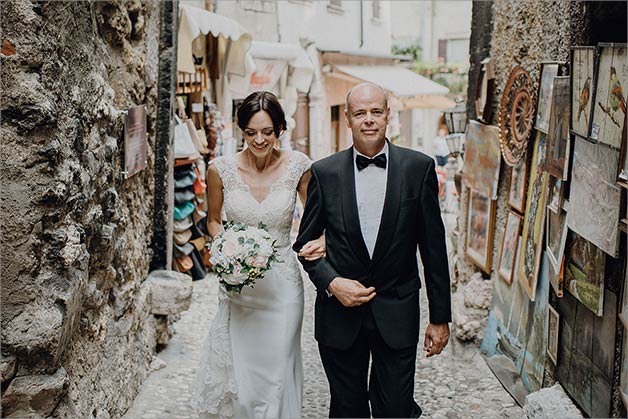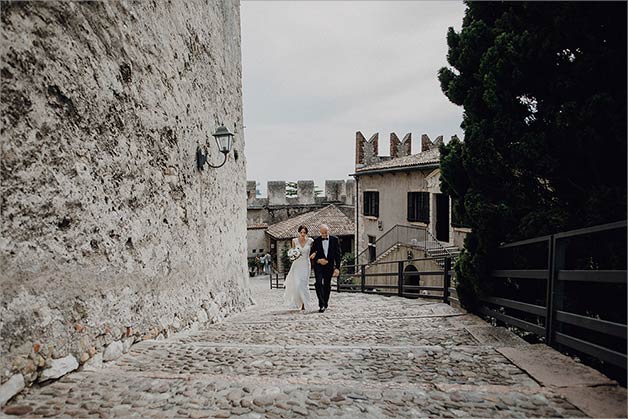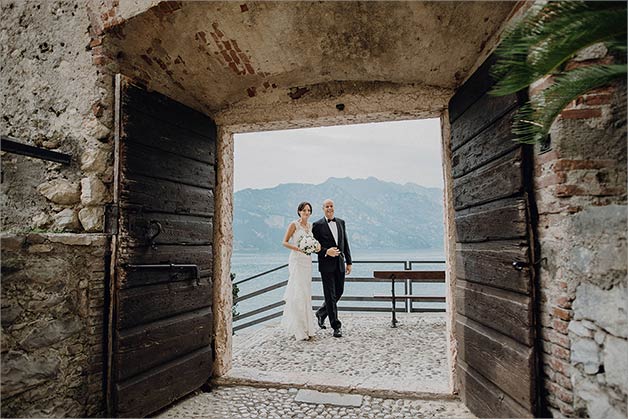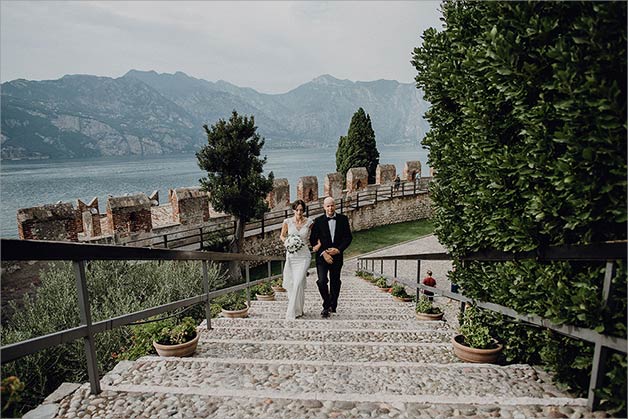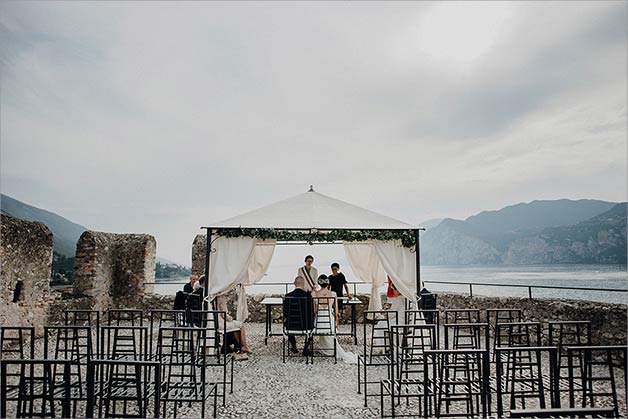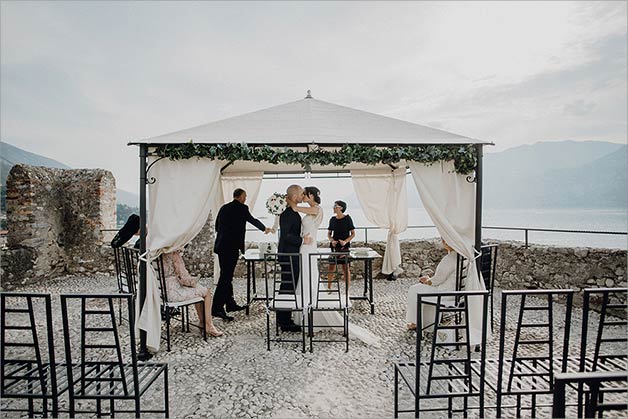 Wedding photos in the ancient cobbled roads of Malcesine
After the wedding ceremony bride and groom took some time to take their wedding photos with the family. After it they moved around around the castle to get some more photos overlooking Lake Garda.
Castle terrace overlooks the waters and close by mountains on Northern side of Lake Garda towards Limone del Garda village. Stunning!
Georgina and Darran then walked down the cobbled roads of the village and reached the small beach on foot of the castle. It is a very special spot enclosed by rocks. The view you can enjoy here is so inspiring… looks like a canvas.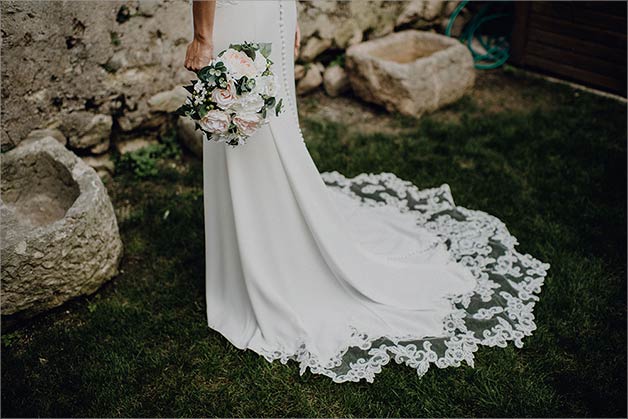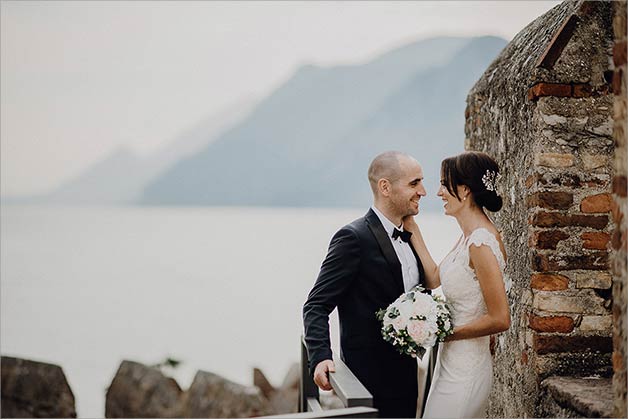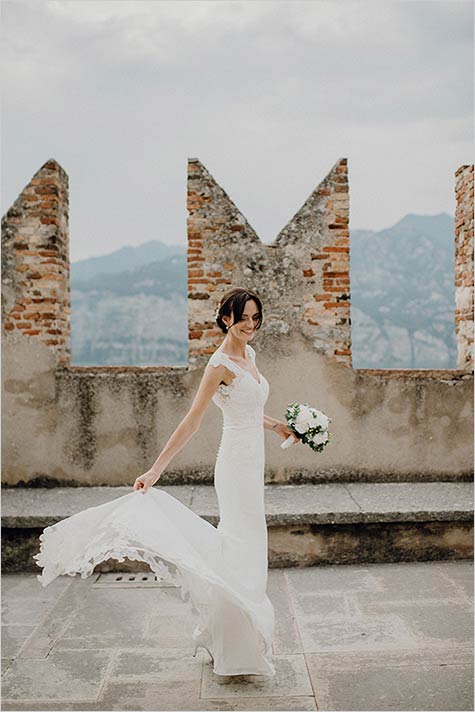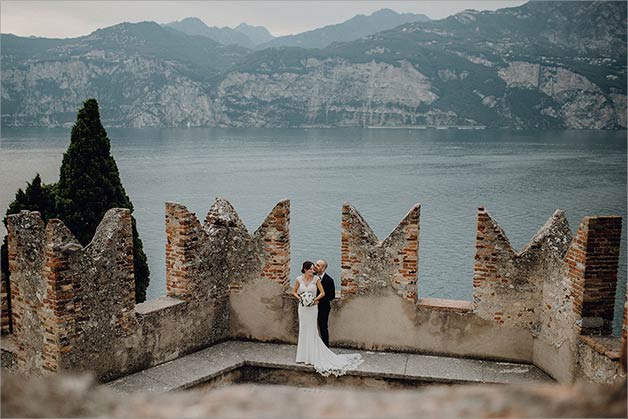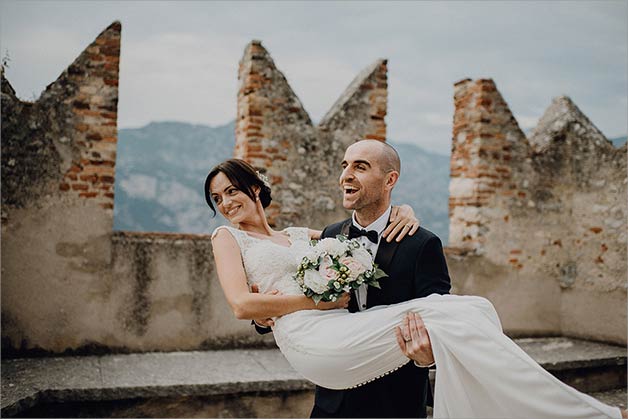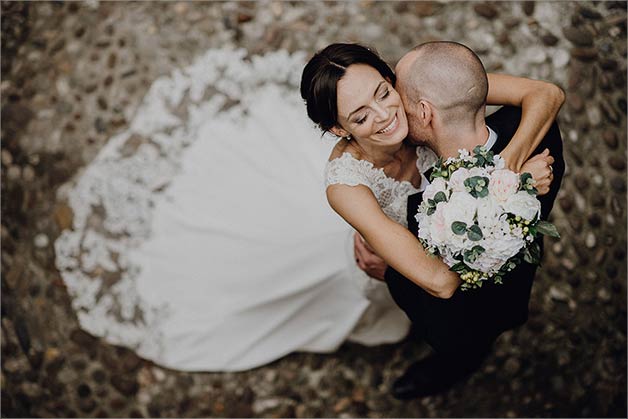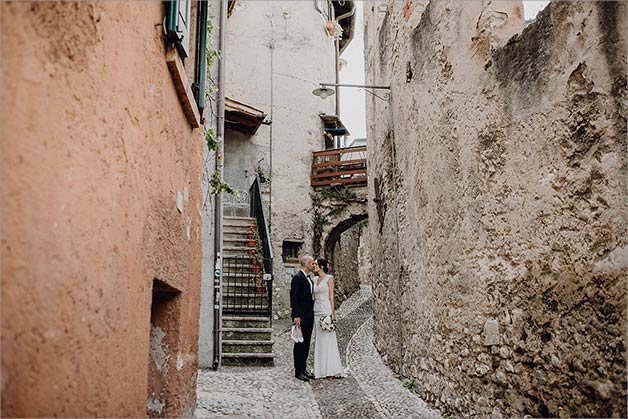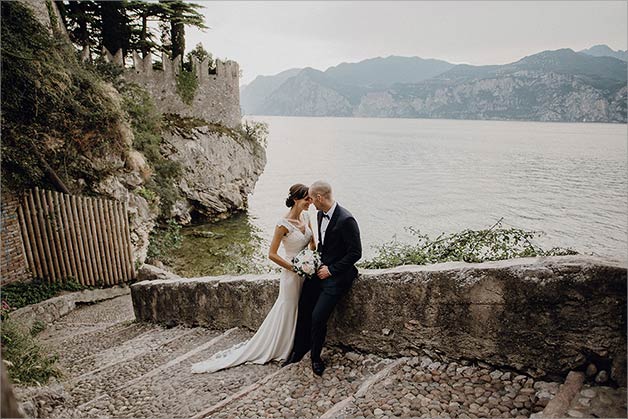 Our bride and groom can't never forget such a great experience on Lake Garda. Malcesine, its castle, ancient roads, the view over the water and the italian life style made their day so special fun.
Photographer Federico Valenzano perfectly captured all wedding special moments and allowed to Georgina and Darran to keep the memory of their wedding forever.
Thanks to Georgina and Darran also their kind family, we all wish all our best!