Flowers and balloons? Why not?
If flowers are a very important element in a wedding balloons could add a touch of fun to the event going out from the schemes.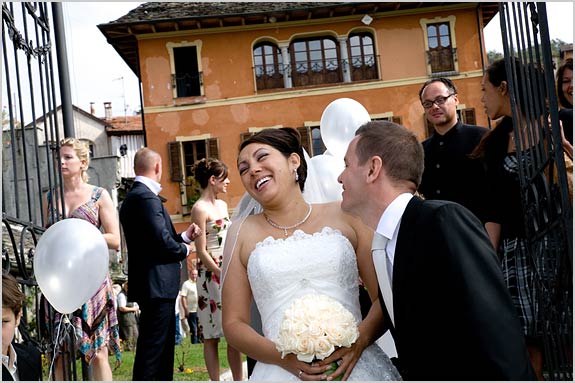 First of all I would love to introduce you the main actor of wedding I will tell you about: Desiree and Sander a very nice couple coming from Holland.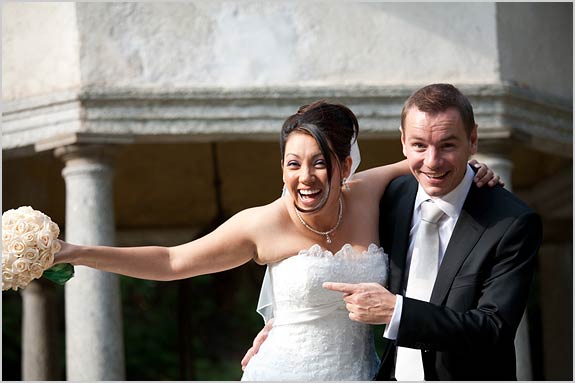 For their Italian wedding Desiree and Sander chose Villa Bossi and magic atmospheres of Lake Orta.
Enrico Mocci from Artefoto Arona was their photographer. He took a fresh and dynamic reportage. Just have a look to Desiree and Sander's PHOTOGALLERY to experience Enrico Mocci's unique skills.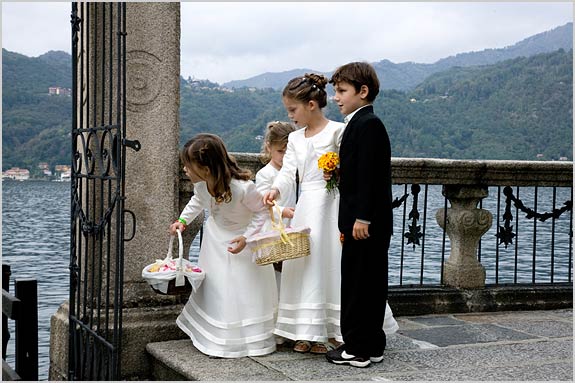 As for Mariana and Matteo, wedding took place in three different places. First Villa Crespi where bride and groom got ready and came back.
For their first night as married they choose Suite Regina Vittoria. Just a dreamy rooms embellished with red fabrics, furniture dated back to 1700 and a fine marble bathroom with Jacuzzi bath.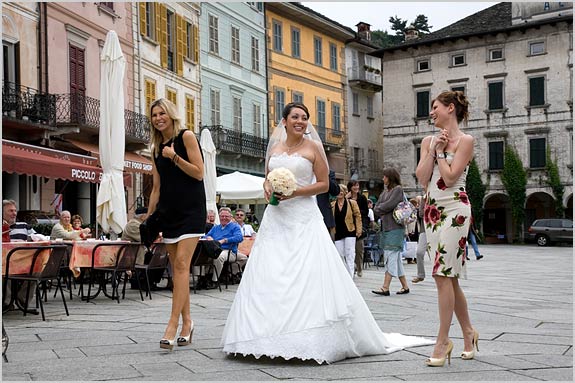 After a short walk Desiree and her friends reached Orta Main square. From here bride and father got on the traditional rowing boat to reach Villa Bossi where Orta town hall is located. Here a lovely civil ceremony took place.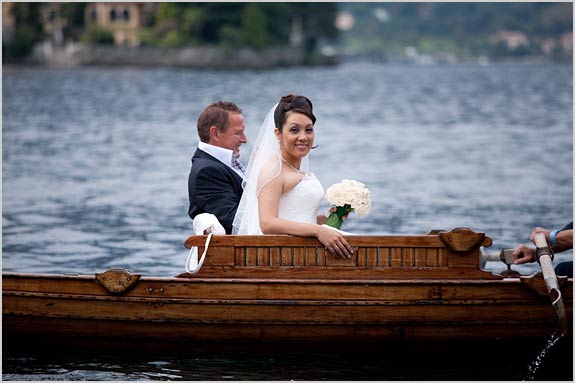 As floral designer I arranged flowers decoration to Villa Bossi.
From the first contacts I had with Desiree she explained me she wished to have a simple and informal arrangement based on flowers and romantic white balloons. A nice and original idea.
So this time Villa Bossi garden was not embellished with flowers and petals but it was full with white balloons. They were the joy of children present!
As for flowers I focused the arrangements at the foot of villa columns where the ceremony took place. I created big and happy arrangements with fuchsia roses, cream lilies and white gerberas.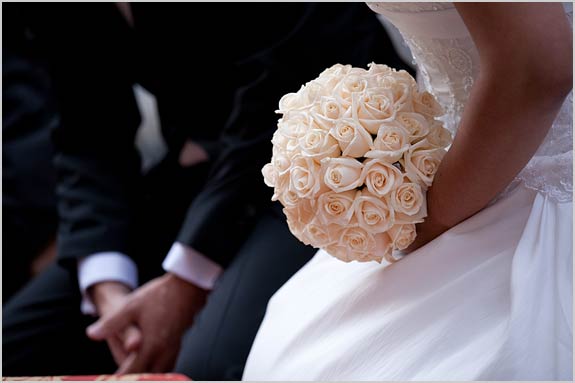 For her bridal bouquet Desiree opted for a round and compact shape. It was realized with ivory Vendela roses without greenery. A trendy solutions for all brides!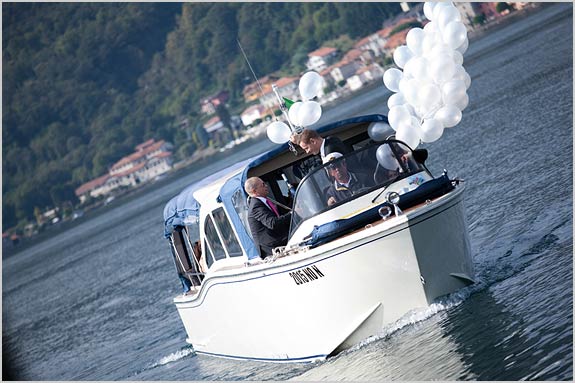 After the ceremony a boat with dozens of balloons was waiting for newly weds and their guests to take them all to Villa Gippini where the wedding aperitif took place with lovely dinner to follow to San Rocco restaurant.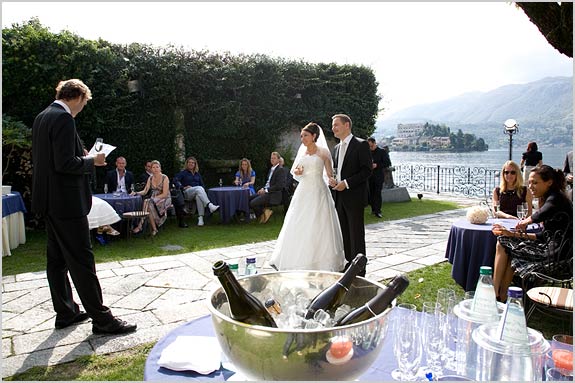 At the end of the day the idea of flowers and balloons was really original and amusing.
If you would like to have something different for your wedding Desiree and Sander's solution could be a very good inspiration.
Flowers and balloons, why not?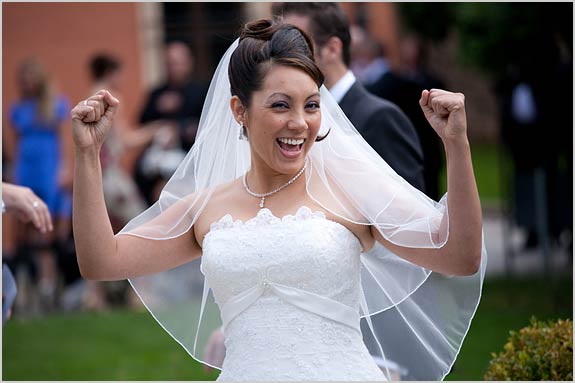 Monika Andenmatten is La Piccola Selva's floral designer.
Based in lake Orta, has worked with brides for over 20 years to create floral arrangements for weddings in the Italian Lakes district.
His wedding arrangements are creative, elegant and sophisticated. Monika will be able to help you choose how best to incorporate floral design into your wedding celebrations. From the initial consultation to the wedding day, she will make your wedding flowers truly an expression of your dreams.

For more information about weddings on Lake Orta please contact us.