Joanne and Justin are a sweet couple coming from South Wales, UK.
For their wedding Joanne and Justin chose wonderful mediterranean landscapes of Lake Garda.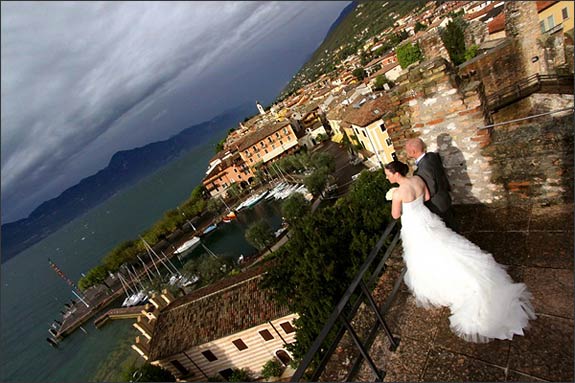 Civil Ceremony was held in one of the lovely rooms of Torri del Benaco Castle while for their reception they opted for Bardolino town.
Bardolino is one of the most quaint villages on Lake Garda. It is famous for their vines yards and of course Bardolino wine a precious red wine.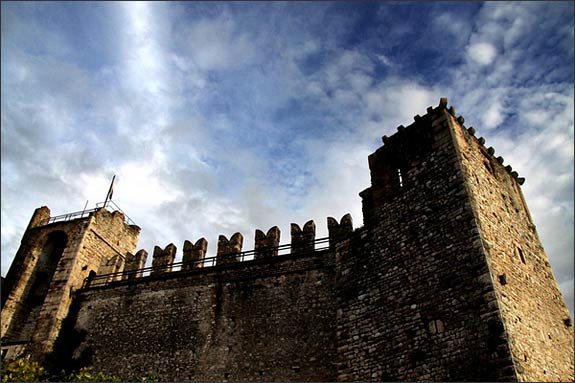 Ceremony was planned to be on the tower of Torri del Benaco castle but it was held in one of the room because of a little shower.
Right after the ceremony gray clouds went away to let a wonderful sun coming out, like in a fairy tale the sky was simply amazing.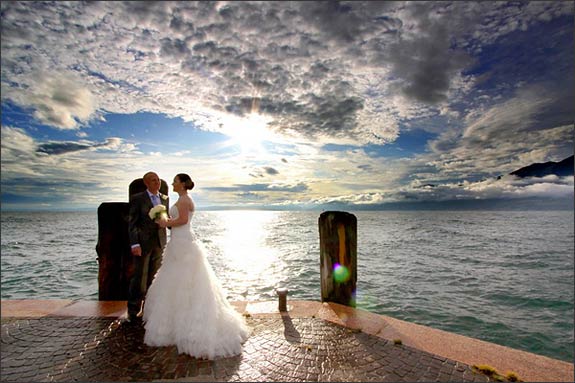 Joanne and Justin had the possibility to have stunning pictures on lakeside promenade and in the ancient little road old Torri del Benaco village.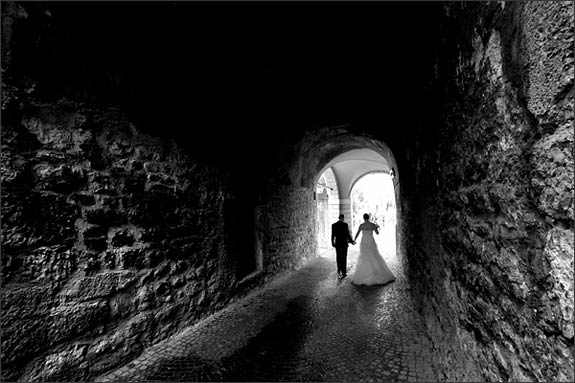 Estella and Diego of Photo27 Studio in Milan were the photographers for Italian Lakes Wedding Team.
Let's read what Joanne and Justin said about their wedding and their photography service made by Photo27:
We carried out a lot of research to find a photographer for our wedding and Photo 27 immediately impressed with their prompt reply and competitive prices. 
We initially felt a little apprehensive about choosing photojournalism, but we knew we wanted natural photos instead of traditional, posed photos.  There was no need for our apprehension.  Estella and Diego are really lovely, friendly people who put us at ease straight away. 
They captured our day perfectly, from getting ready right up to our reception, taking photos constantly, each capturing different perspectives, yet remaining unobtrusive, they just seemed to fade into the background. 
Our photos are amazing and when we look through them we relive our special day over again. 

We highly recommend Photo 27, their service was impeccable.
Joanne Rees and Justin Phelps
Angela and Katiuscia both work on Veneto region and Lake Garda. They will take you to discover traditions, savors and colors of Veneto region, not only on Lake Garda!

They can help and support you for a dream wedding on other wonderful locations such as Venice, Verona and Veneto gorgeous countryside where you could taste some of best wines of Italy.

For any information about wedding in Torri del Benaco please contact Angela and Katiuscia.