wedding in Villa Muggia could be elegant, vintage, romantic, boho style… Ilaria and Francesco's wedding was refined and fun!
Have a look to the video trailer of their wedding by
Estella Lanti Photo & Film
. The video is pure fun and refinement as Ilaria and Francesco's wedding at Villa Muggia was.
Refinement is the right word to describe the magic atmosphere of the reception at Villa Muggia, bride's wonderful wedding dress and detailed decor.
Fun is the right word to describe the joyful flair of the event. A fun Photo Booth for all was one of these features and for this reason we post here a photo of the bride and her friends having fun with it together. An iconic image to express the spirit of Ilaria and Fancesco's wedding at Villa Muggia.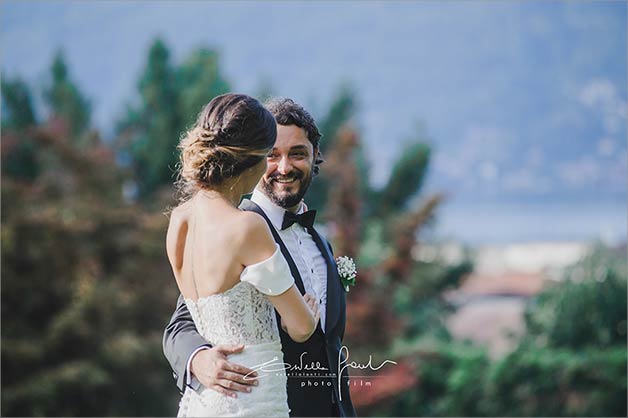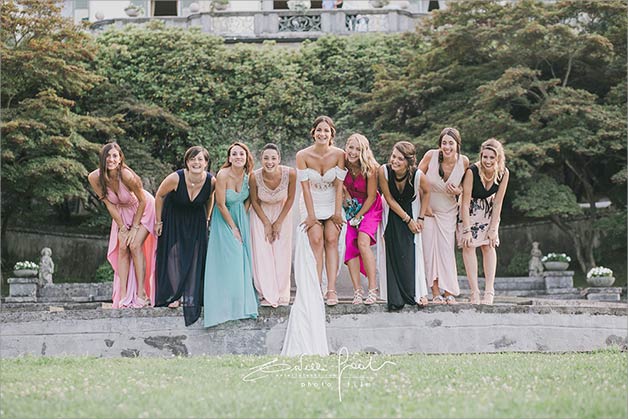 A wedding at Villa Muggia: photography by Luna and Estella Lanti
If we speak about refined events a good photographer is always a great choice to take. Ilaria and Francesco chose Estella and Luna, two romantic photographers with a very woman touch. They blend perfectly fashion with reportage styles.
Estella and Luna are the best choice if you are looking for sensitive professionals with a great artistic touch and empathy!
Have a look at their web site www.estellalanti.com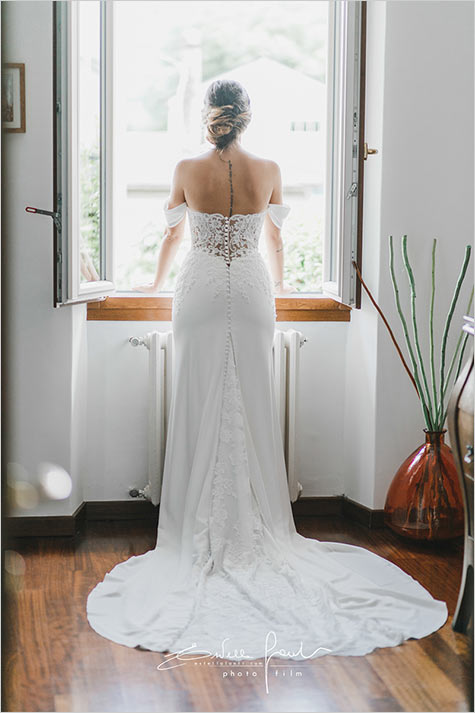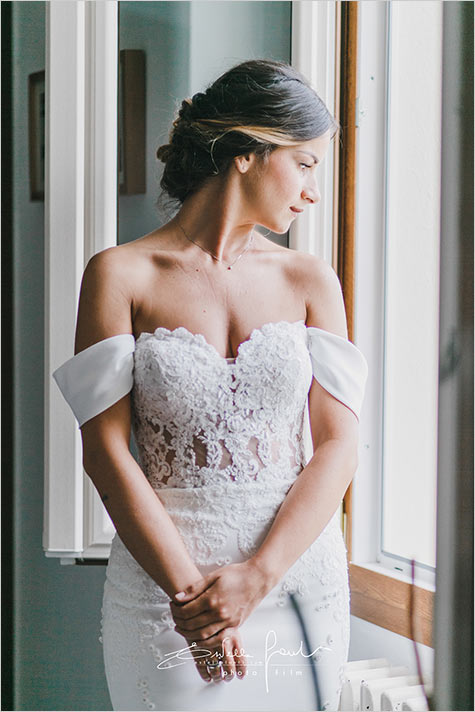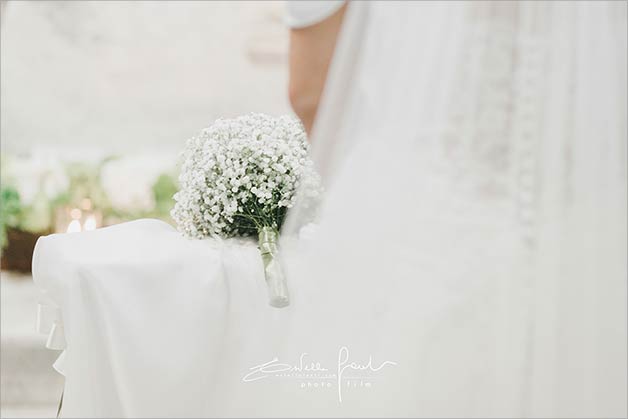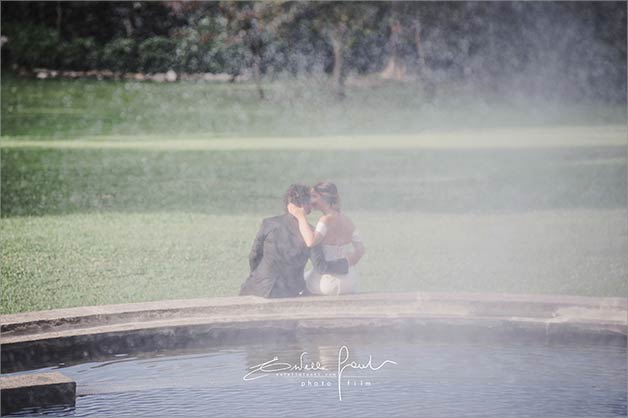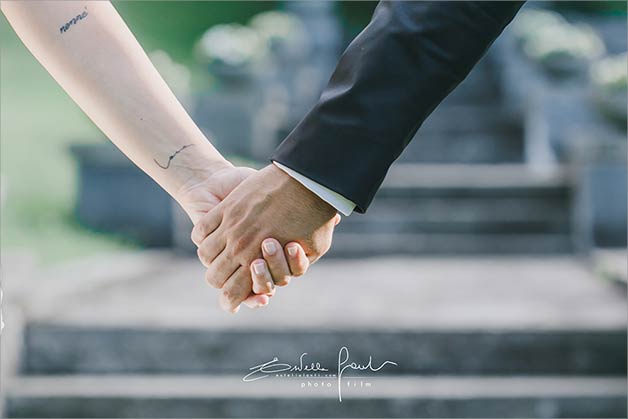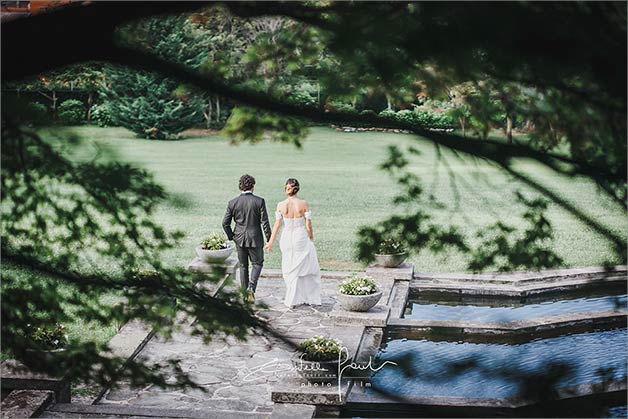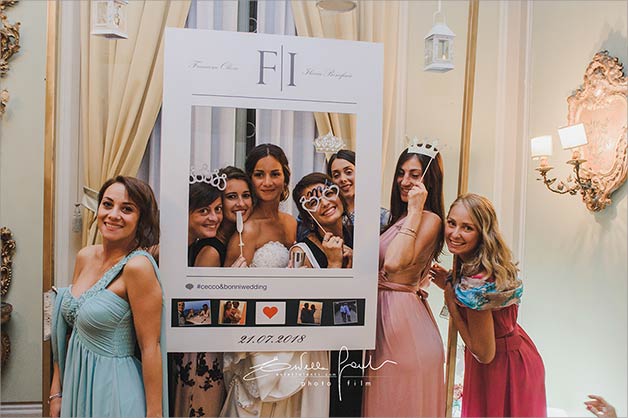 Ilaria and Francesco got married in the Church of St Peter in Gravellona Toce, a small town between Lake Orta and Lake Maggiore.
After the ceremony bride and groom and their guests reached Villa Muggia in Stresa. A rich Italian aperitif was waiting for them side of the majestic fountain.
Instead of classical photos around Lake Maggiore, Ilaria and Stefano chose Villa Muggia as only backdrop for their wedding photo session.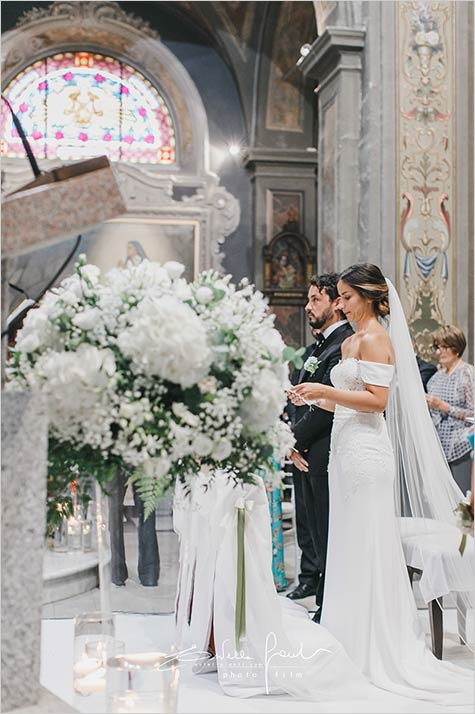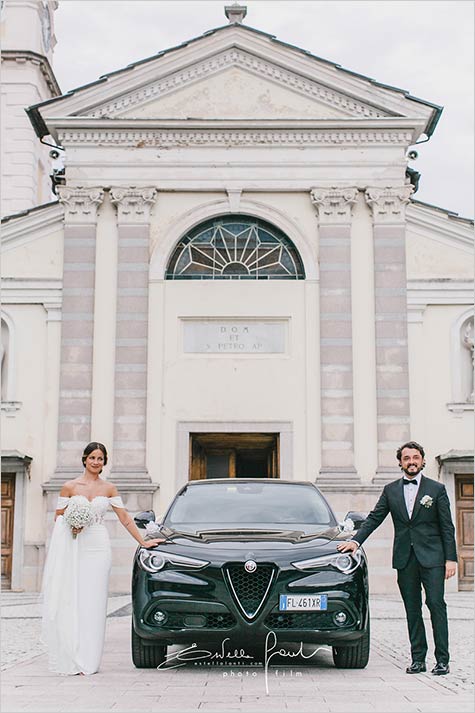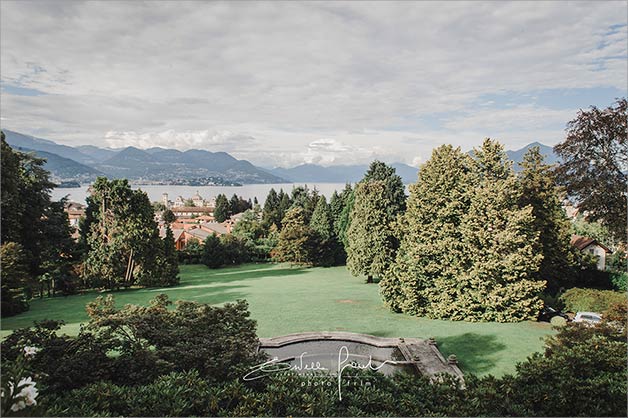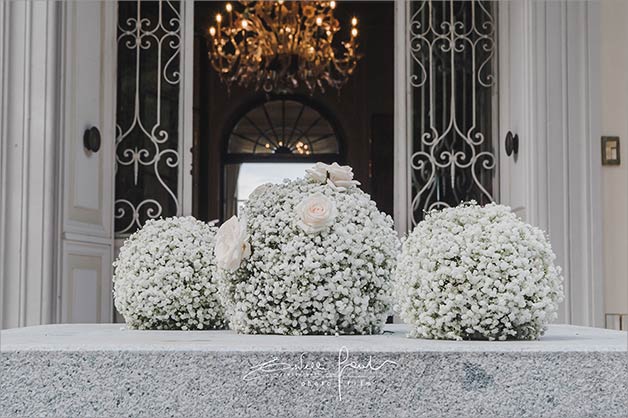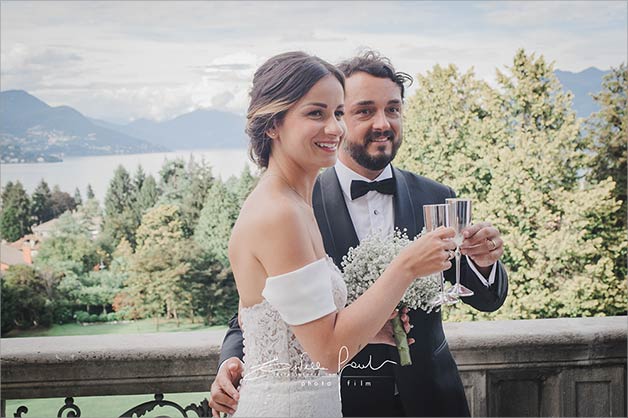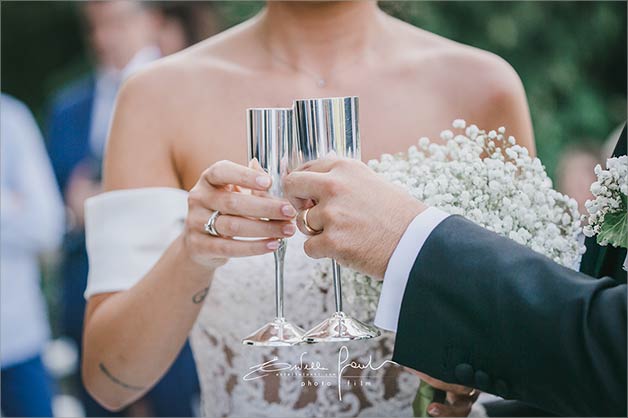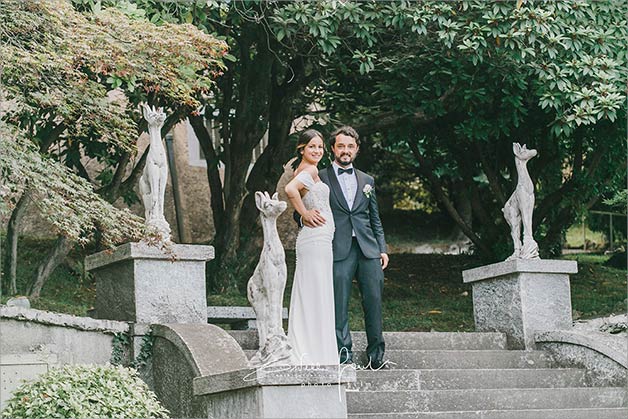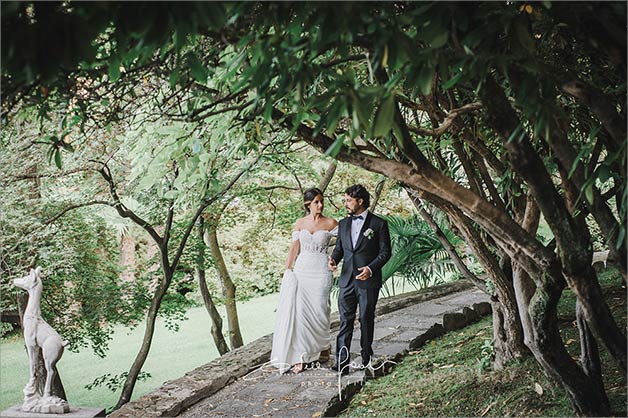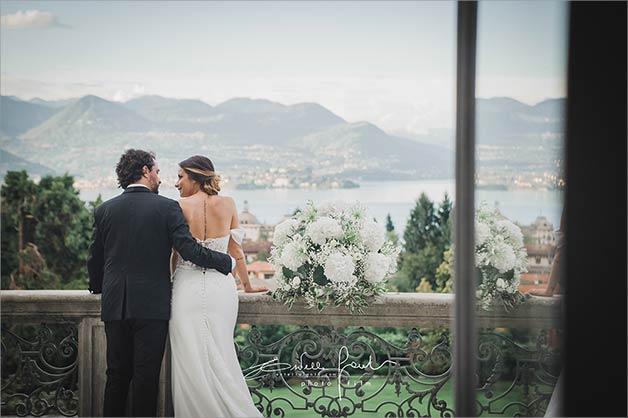 Sartoria della Musica: a great party with a fabulous band!
Reception to follow was planned outdoor under the grand marquee. Decor was total white with some moss touches. Table plan was really unique: it was made of en lit bottles. Very chic indeed.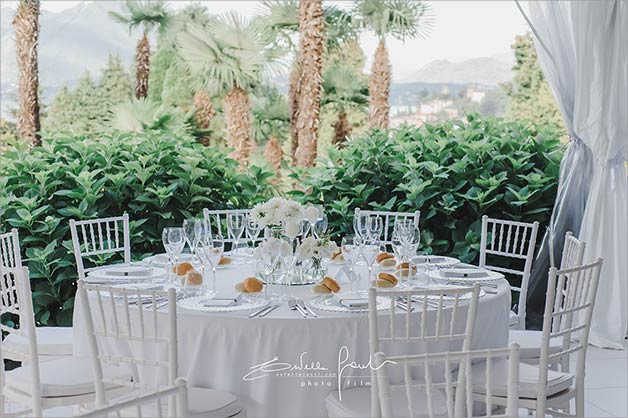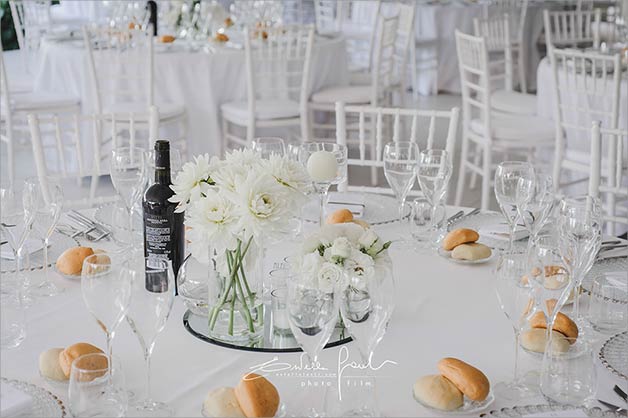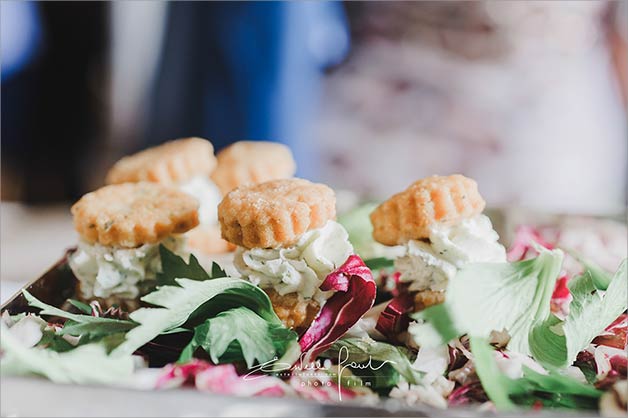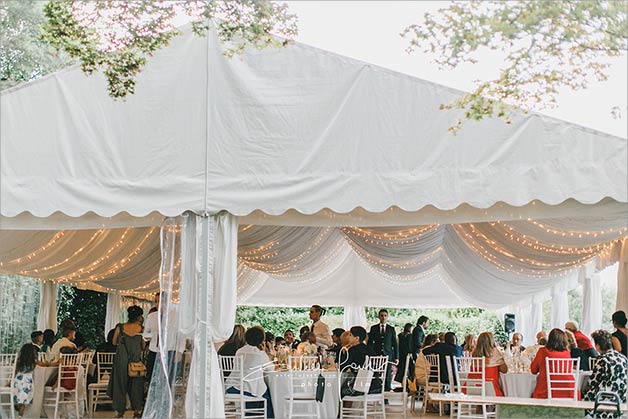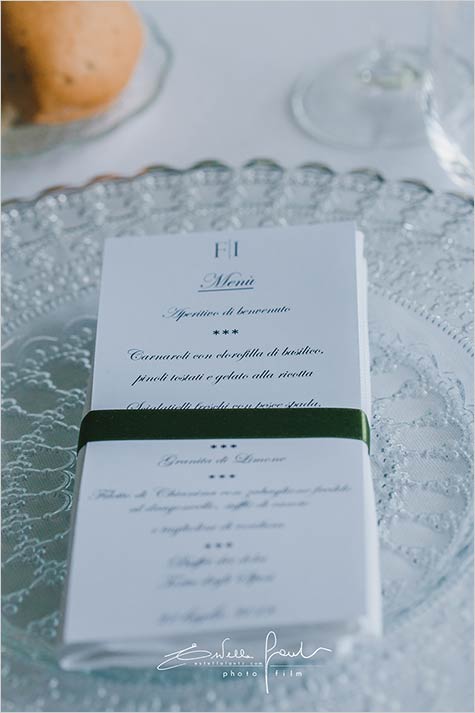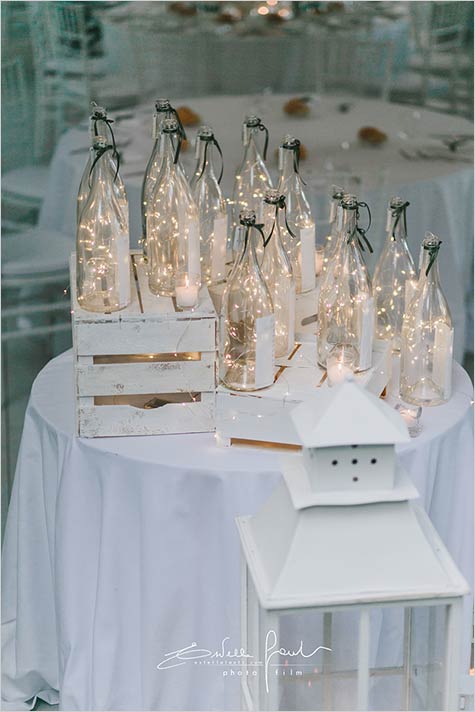 The entire musical entertainment was followed by Sartoria della Musica. They played in the church for the ceremony, at the aperitif in the park and at the party with a great band headed by Paolo Piciutti at the keyboards and Stefano Malinverno the the guitar. A great party with a fabulous band.
To know more about Sartoria della Musica fill the form on this page.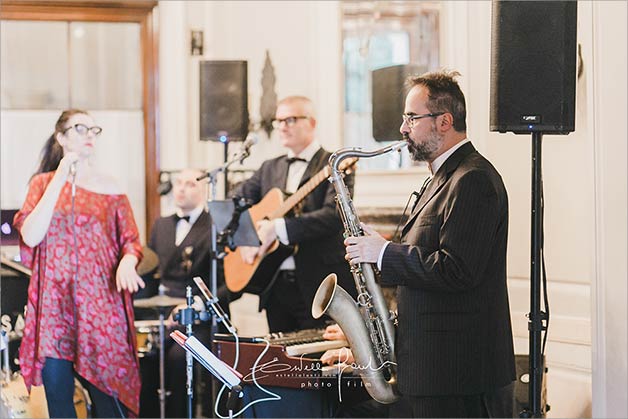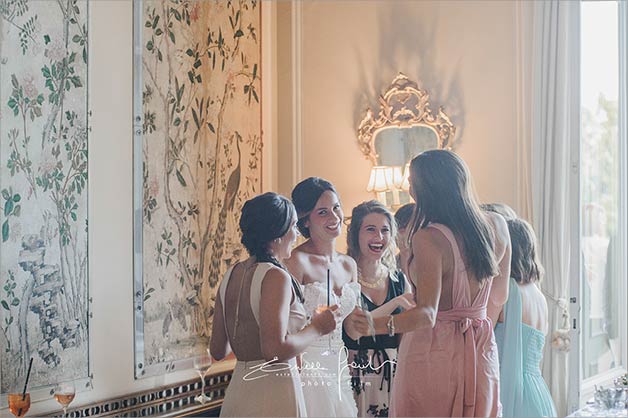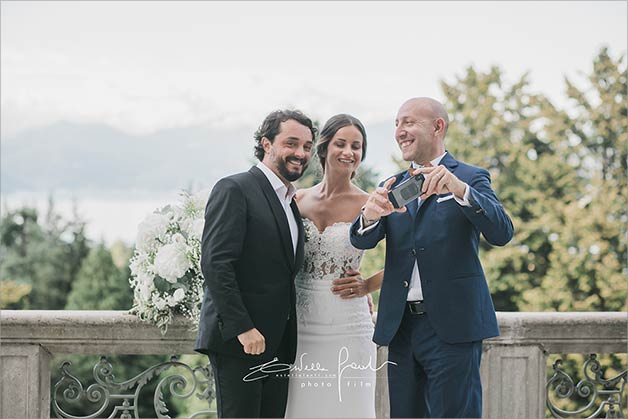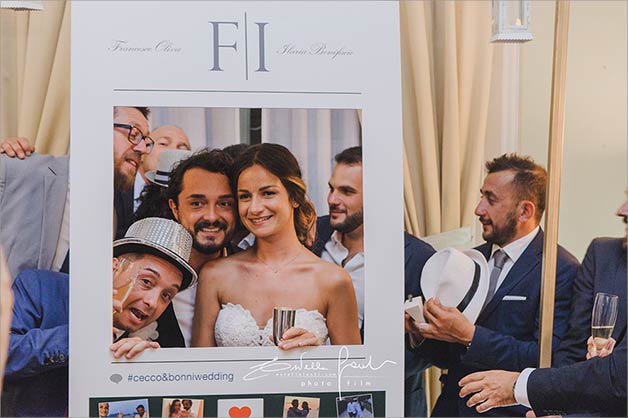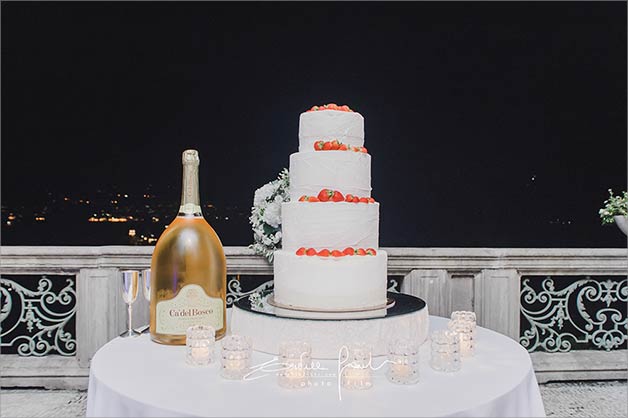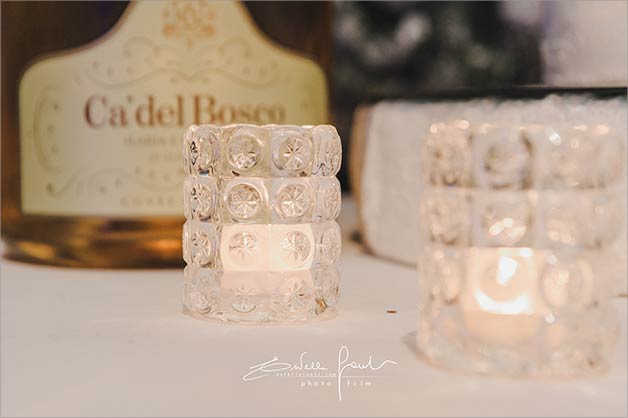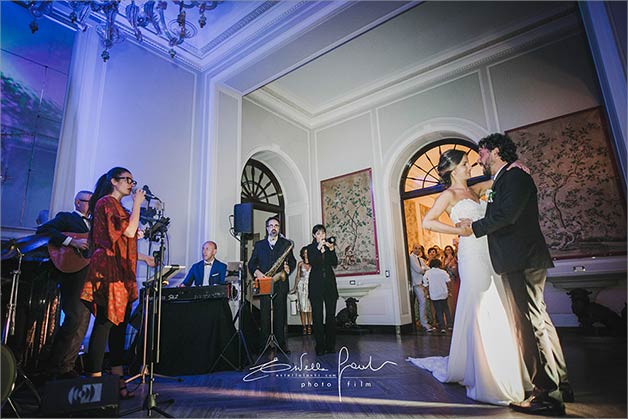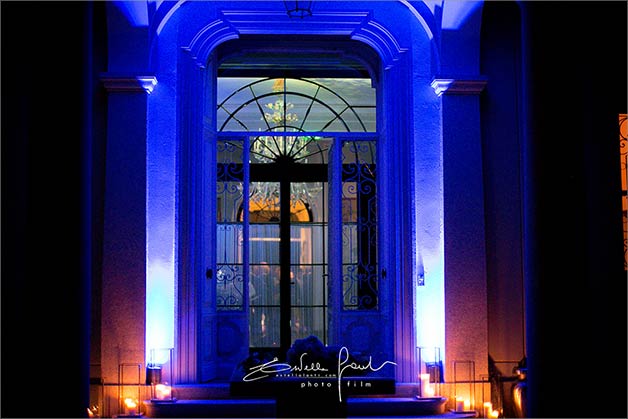 A big thanks to Estella and Luna Lanti for their photos and video of the fantastic event.
And massive congratulations To Ilaria and Francesco for their refined and fun wedding at Villa Muggia!