Maybe it was because the party were mostly Irish that the sun made un- seasonal appearance, thus providing a summery feel to an early April blessing at Villa Gippini. A few female guests kicked off their heels to enjoy the soft grass and the shade of a nearby tree. The Irish groom and American bride were thrilled about the clement weather as a few days before it had been raining hard.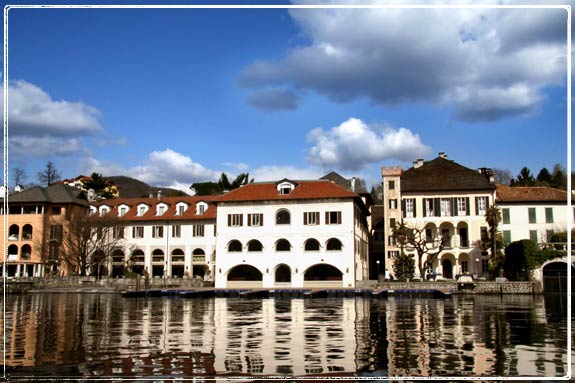 The beautiful villa garden adjoins a jetty by the picturesque Lake Orta. This was a lush and sophisticated setting for a beautiful blessing ceremony performed by main Celebrant Giuseppe and assisted by Co-Celebrant Diane.

The groom awaited the arrival of the blushing bride while managing to hide his nervousness admirably, aided by a little Irish humour on the part of some of the male contingent. The lake provided the perfect background for professional photos against the descending sun. The musicians performed Corale dalla cantata n.147 (Bach) for an entrance with strings, initiated by the 'women in red' (several stunning bridesmaids) plus a couple of small adorable Irish boys who were the all important ring bearers.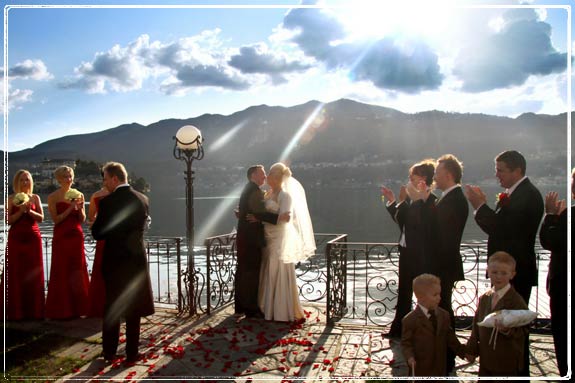 Bevin was led by her father down the aisle of red carpet adorned with petals and looked stunning. She was overcome with emotion during the vows. The couple had requested a relatively brief ceremony but were pleasantly surprised when the proceedings were concluded with an unexpected performance by the Celebrants of an antique Italian love Sonnet…. a romantic ending to a perfect memory…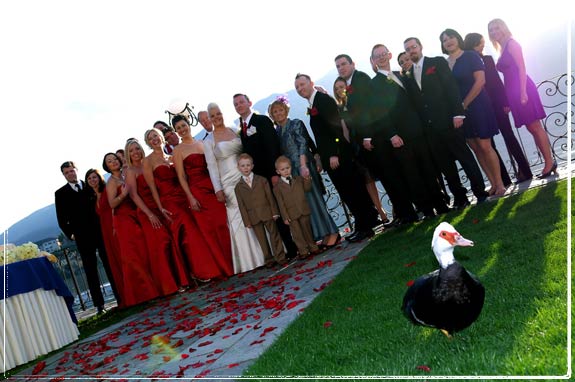 The intimate wedding party enjoyed a celebration at the villa together in the evening during which there were surely many shouts of Slàinte (Irish for Cheers!).
 All Images © Estella & Diego, Photo27.com – Milan
Diane Wheeler is an English Literature graduate and ex-teacher who has lived in Italy for many years. She has considerable experience of scripting and performing blessing ceremonies and will individualise your blessing by composing a script especially for and in close dialogue with you. Diane takes great care to ensure that every couple feel supported and guided through the process. It is more a passion than a job for her as you will soon see! Diane also complements the ceremony with expert recitation of some of the most beautiful poetry and moving readings of the English language.

For more information about blessing ceremonies on Lake Orta please contact us.