Torri del Benaco is one of the most appreciated destination weddings of Lake Garda thanks to the romantic frame of the Castello Scaligero and the picturesque little port on the lake. In this fabulous scene that Mercedes and Eugene, a young English couple celebrated its wedding: from the team of Italian Lakes Wedding we were represented by the musicians of the Koinè String Quartet that ensured the perfect musical background of the event with their rich repertoire of classical music.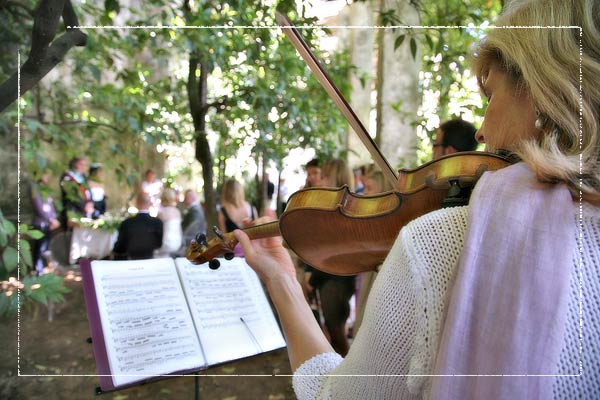 We show you here some pictures of this romantic wedding thanks to the images of the photographer GUIDO PELLATI, from the Pellati Photographic Studio of Bardolino.
The wedding of Mercedes and Eugene was celebrated in the shadow of the huge lemon plants of the Limonaia (Lemon Groves) of the Castello Scaligero, one of the last citrus fruit greenhouses still functioning on Lake Garda, since 1760.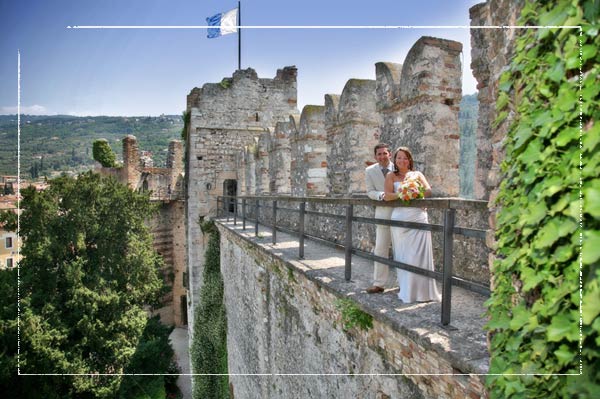 Few days ago, we received a kind letter from Don and Jean, lovely parents of Mercedes, saying once again thanks to the team of Italian Lakes Wedding and the Koinè String Quartet for the great success of the event. Here you can read their kind words:
It hardly seems possible that two weeks have passed since we were with you in Italy – and we have so many wonderful memories of that special occasion! We wanted to place on record our sincere thanks to you and the musicians for providing such excellent support and for taking so much trouble to seek out and play the music we requested. It was, in fact, exactly as we had hoped – with the music setting the right atmosphere for each part of the ceremony. We could not have wished for a better service than the one you provided.
Our daughter, Mercedes and her husband, Eugene, join us in this expression of thanks – and we would be happy, of course, to recommend your musicians to any others who may be planning a similar event.
Best wishes.
Don and Jean Steele.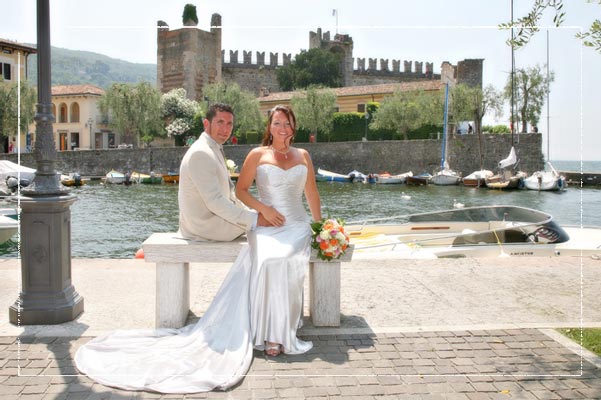 We would like to thank to Don and Jean from our side for their appreciation of our work, and that of the Koinè String Quartet, and we wish all the best and happiness again to the newly wed couple.
We will continue soon to talk about a little bit more about Torri Del Benaco and its numerous possibilities offered by this little romantic town for an unforgettable wedding on Lake Garda. Stay tuned!
Italian Lakes Wedding Team is made up of several professional wedding planners and floral designers with a long experience on Italian Lakes locations.
The Team knows the territory in every single detail and will be able to follow you on every important choice you will take.
Our coordinators are based locally in the areas we serve so whether you decide for a wedding in Rome or Bracciano, a wedding in Como or Stresa, or a Wedding on lake Garda or Lake Orta, we will grant the same level of service.
Our Team will be able to provide you every kind of supplier, florist, photographers, musicians, designers celebrants, witnesses and help as far as your documents are concerned, and anything you may think of.
Italian Lakes Wedding Team will literally pamper you!

For any information about wedding in Torri del Benaco, Lake Garda please CONTACT US.