ichelle and Stephen are a young wonderful couple who literally fell in love with
Lake Maggiore
and
Stresa
, the so-called
pearl of the Lake
.
Stresa is the most famous town on Lake Maggiore, it used to be a top destination in 1800 for poets, writers, royal families. They all used to come here for their grand tours enjoying the mild temperature of this corner of paradise. Nowadays Lake Maggiore and Stresa are still charming and enchanting.
Borromeo Family still live here and celebrate their
VIP marriages
as it was for
Lavinia Borromeo and John Elkan
and then
Beatrice Borromeo and Pierre Casiraghi
.
Stresa enchants with a vintage and poetic refinement that never disappoints and these are the reasons why Michelle and Stephen chose it for their wedding in Italy.
Their destination was Grand Hotel des Iles Borromées, one of the most beautiful hotels in Stresa just facing Isola Bella and Borromeo Islands.
They planned a two days event to spend with their family first and the with both family and friends.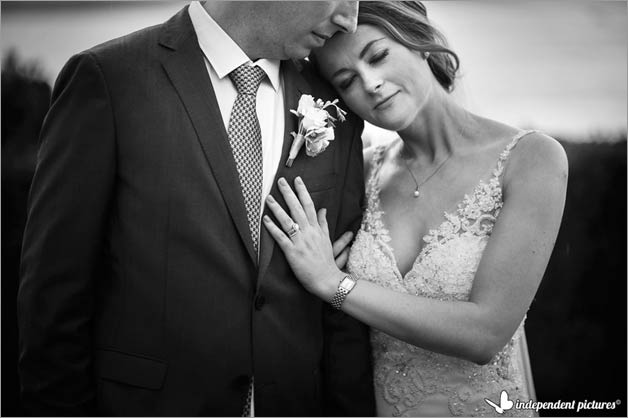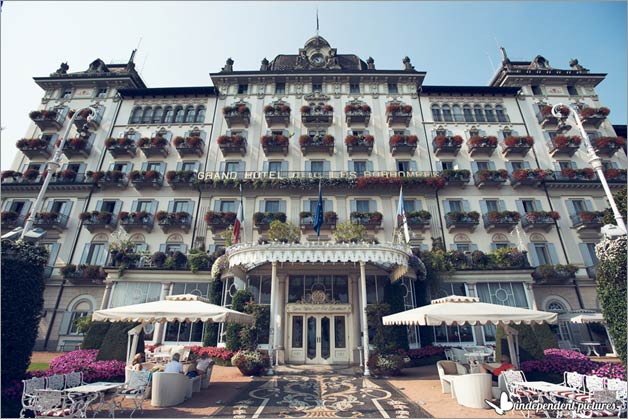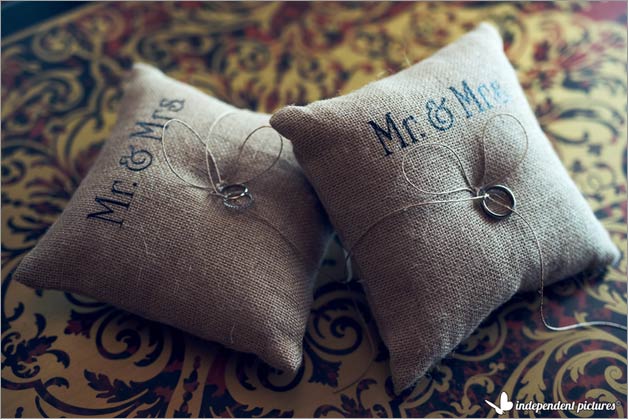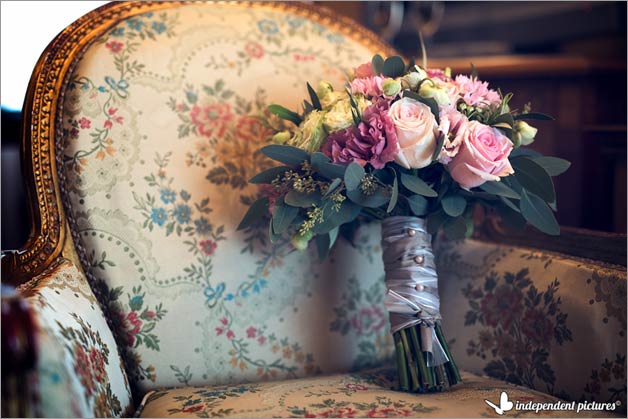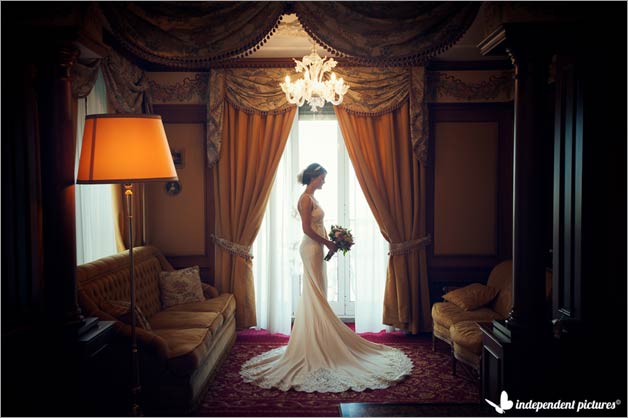 Day 1 – Legal Civil Ceremony at Villa Giulia in Pallanza
Michelle and Stephen wanted to celebrate their civil ceremony only with family and friends one day before their wedding with an intimated outdoor civil ceremony.
We chose enchanting view at Villa Giulia in Pallanza for this special moment.
In the morning of 25 August Michelle and Stephen got out their hotel in Stresa to reach their immediate family who were waiting for them at the boats jetty.
A photographer for Independent Pictures was there with them to take lovely and romantic photos of the day.
They wore casual chic dresses, Michelle was in white having a small delicate bridal bouquet and Stephen and Italian style summer dress without tie.
The group reached Pallanza and its Villa Giulia for an intimate civil ceremony overlooking a sunny Lake Maggiore.
It was moving and very sweet for all.
After some photos in the garden of the villa they all too the boat back to reach Pescatori Island for a nice lunch on the Island overlooking Stresa view.
In the evening Michelle and Stephen welcome their guests for a cocktail to warm up for the big day.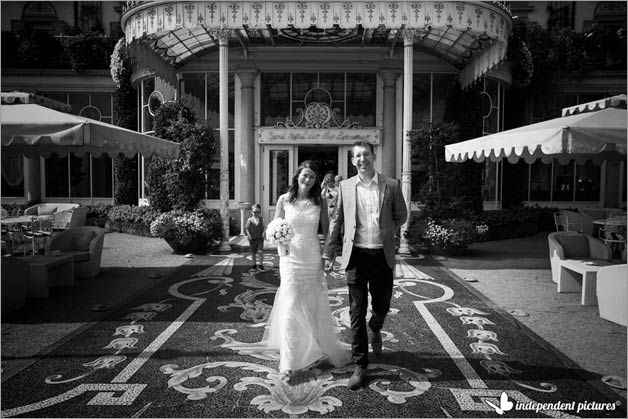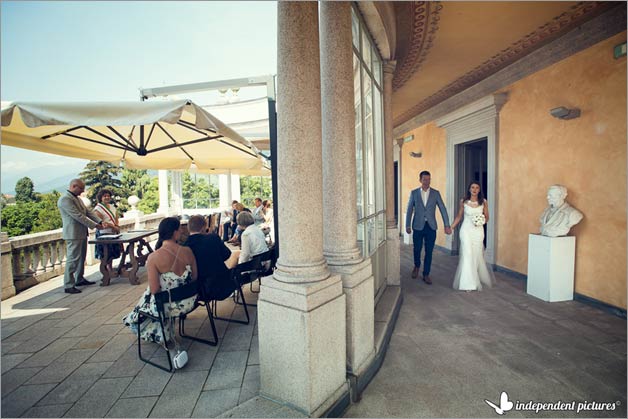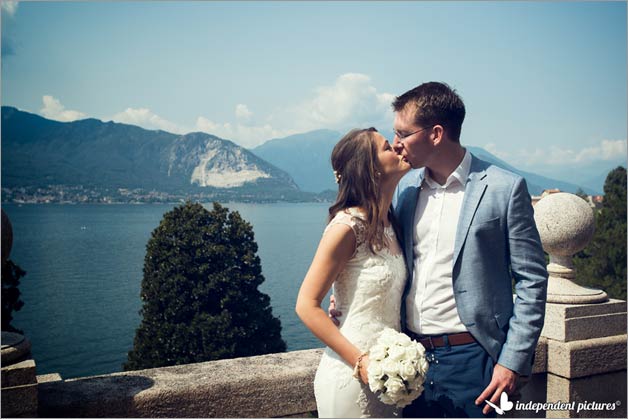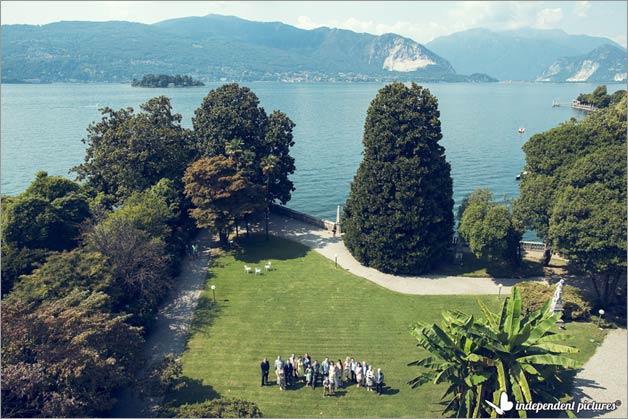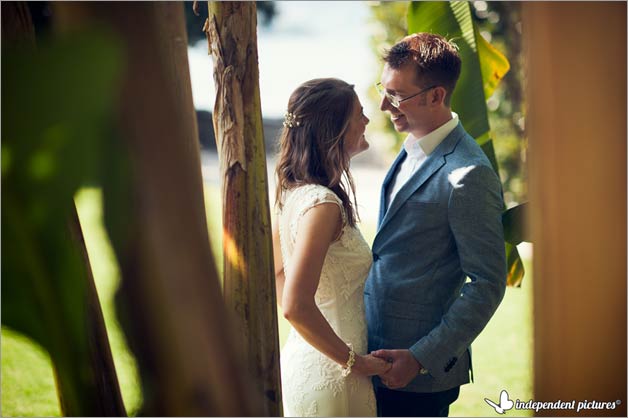 Day 2 – A wonderful wedding Day in Stresa
On the day of the wedding, August 26, Michelle and Stephen spent exciting moments at Grand Hotel des Iles Borromées to get ready for the wedding ceremony.
For Michelle and Stephen's wedding ceremony we planned all in the garden in front of Grand Hotel Iles de Borromee building.
The garden is just on the shores and has a fantastic view over Borromeo Islands, Lake Maggiore and its coast. What a fantastic spot to exchange marriage vows.
Michelle was stunning in her laces dress and pink colours bridal bouquet.
Stephen wore a blue suit and he was really handsome. Ceremony was moving and very sweet.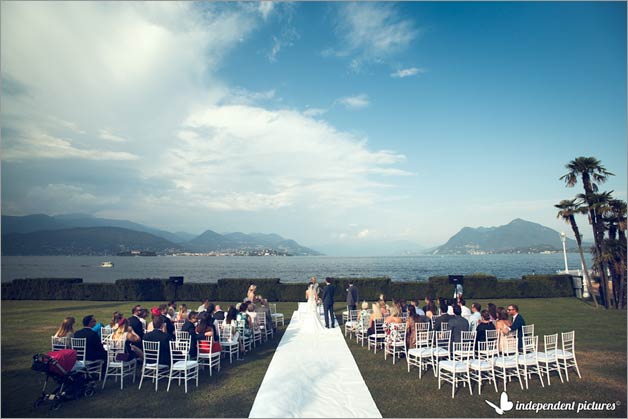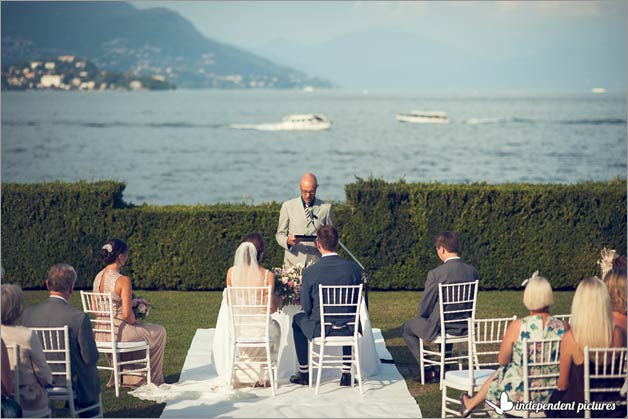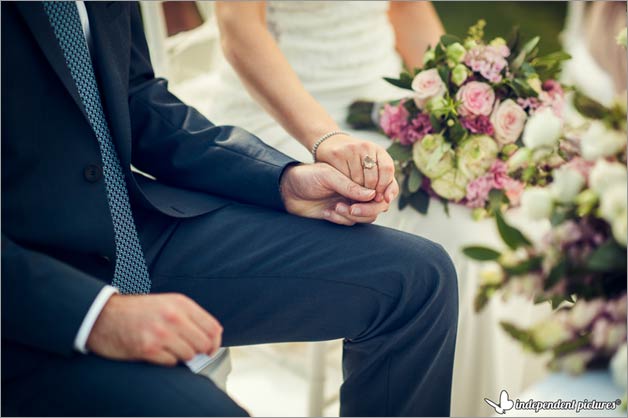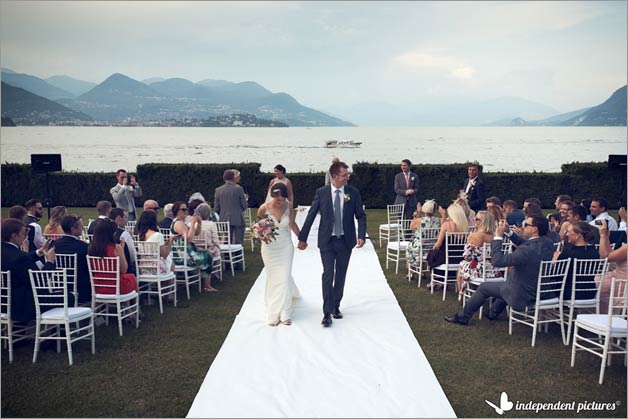 Aperitif and Wedding Reception at Grand Hotel des Iles Borromées in Stresa
After the ceremony bride and groom took some time to have some special photos in the wide garden of Grand Hotel des Iles Borromées, by the shores and by lovely vegetation of the lawn.
Backdrop of Isola Bella is just iconic in their wedding photos!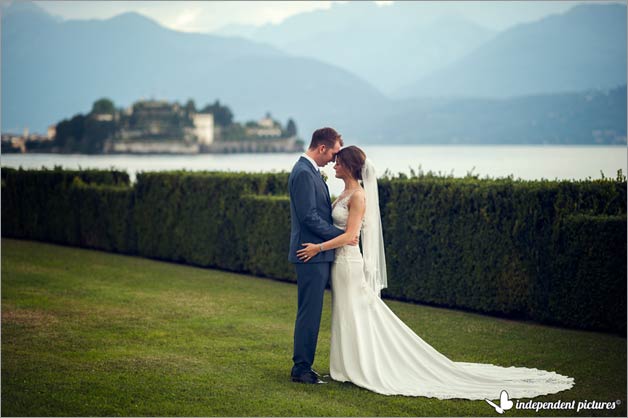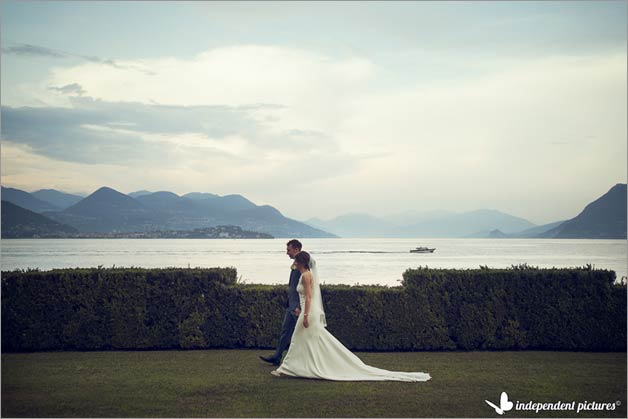 Aperitif was served in a side garden of Grand Hotel des Iles Borromées where everybody enjoyed a chilled prosecco and delicious canapés.
Right before sunset Michelle and Stephen and their guests sit on their tables to start wedding speeches a good way to lead to delicious wedding reception dinner that Grand Hotel Iles de Borromee chef prepared for them.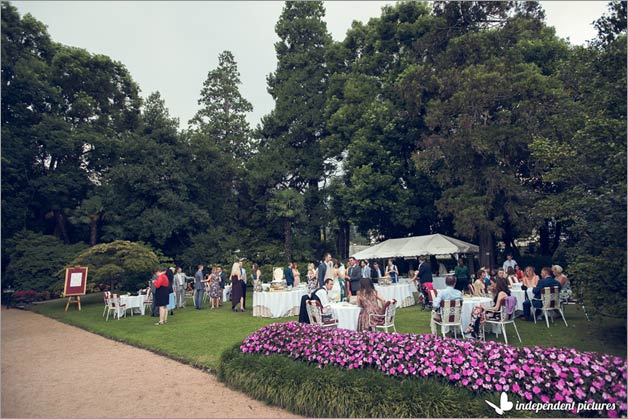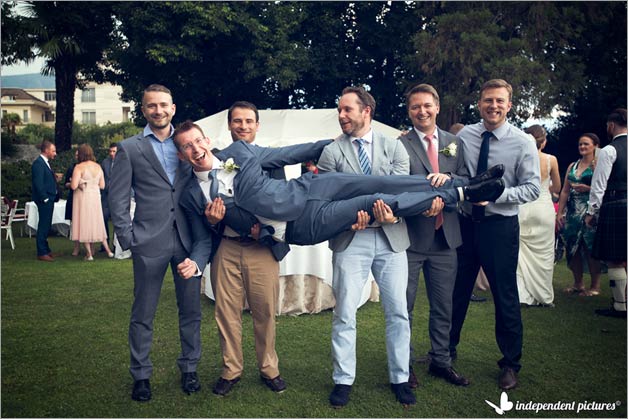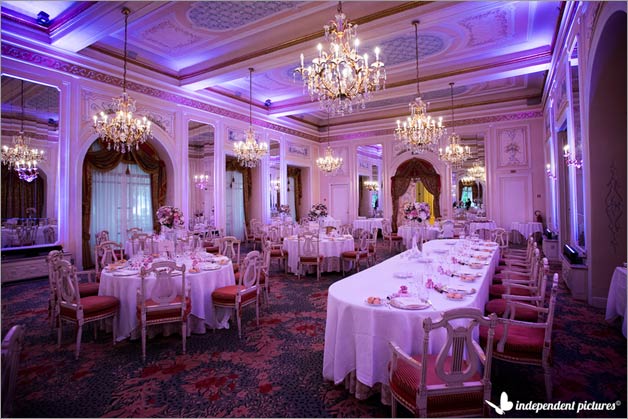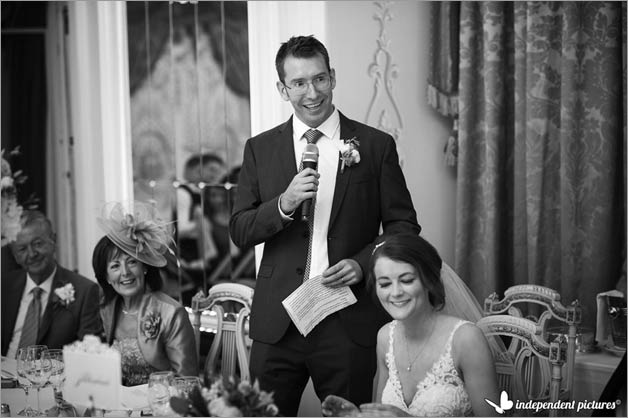 Personalised Wedding Cake and Dances by Lake Maggiore
It is time for the wedding cake!
Michelle and Stephen customised their wedding cake with a fun cake topper presenting the two of them and their married name.
So sweet.
Dances could start with Michelle and Stephen's first dance and lot of fun for all to follow. Dj set was great and party went on to late at night.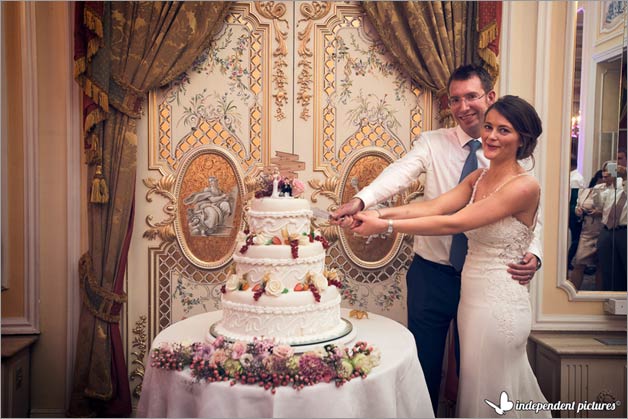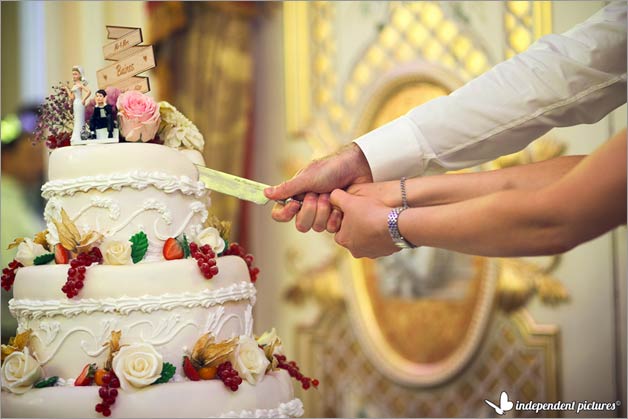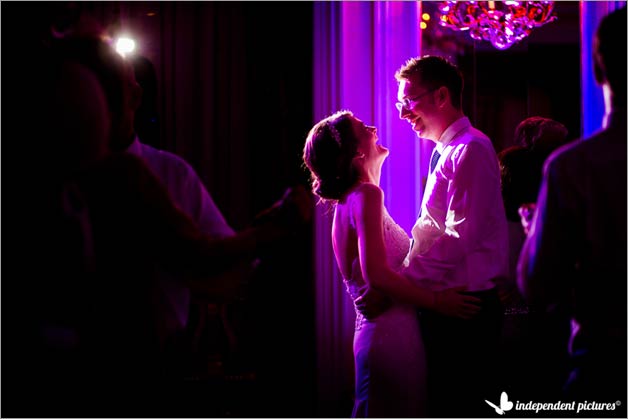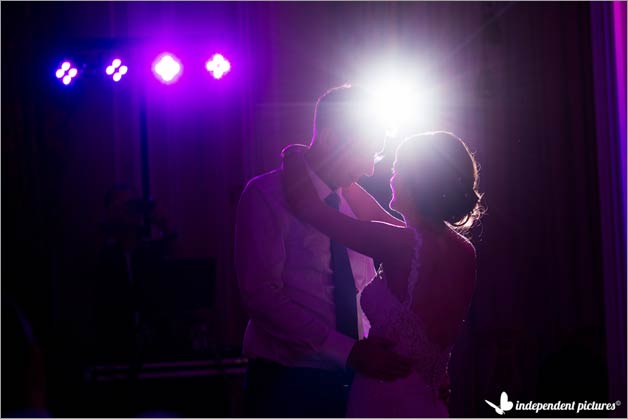 What a great couple of days on Lake Maggiore for Michelle and Stephen.
Lake Maggiore is pure delicacy, vintage Northern Italian style. If you like poetic landscapes we are sure you will fall in love with Stresa as Michelle and Stephen did!