A vintage Fiat 500 was again one of the main character of a wedding on Lake Orta.
This is a special one…it has also a name Gigetta. Gigetta was the special surprise Natacha our bride wanted to give to Francesco just outside the church after the ceremony.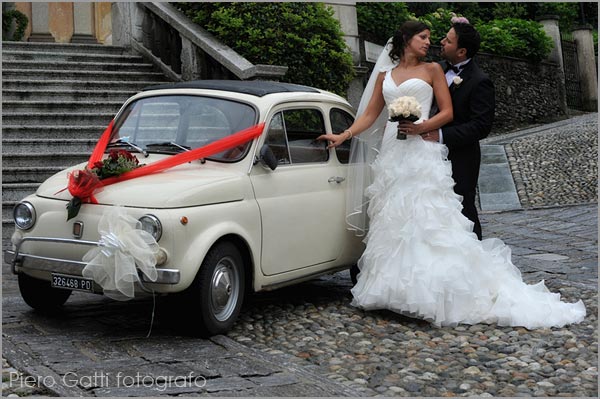 Natacha and Francesco reached Lake Orta from Switzerland.
They opted for a religious ceremony in the church of Maria Assunta in Orta village that was really moving. The reception party was held in Castello di Miasino on the hills above Lake Orta.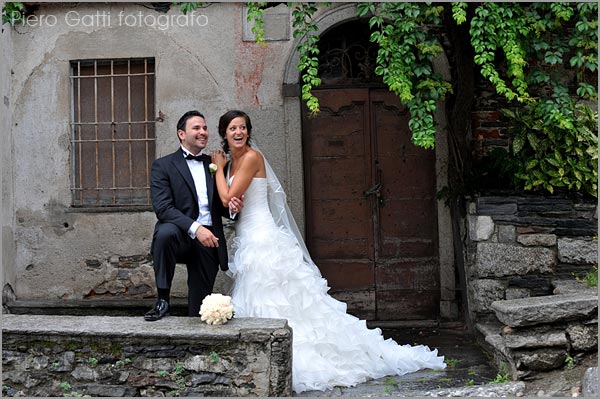 Have a look to Natacha's bouquet.
This is an evergreen a round shaped one with all Vendela roses, classic but always wonderful!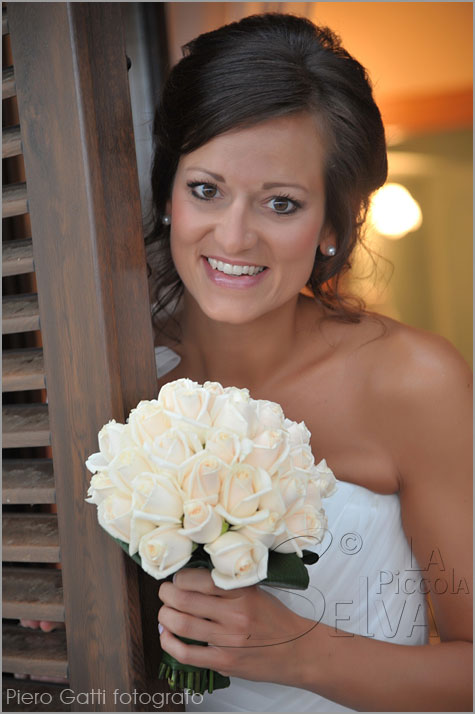 We show you today the first pictures of the event taken by Piero Gatti the photographer that our bride and groom chose for their wedding.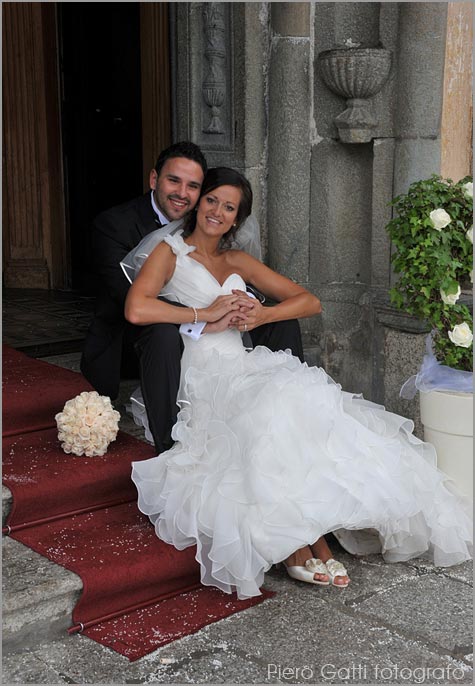 We already introduced Piero Gatti who is specialized in weddings over Stresa and Baveno but sometimes he also like working on Lake Orta.
Piero Gatti was the the photographer of our first Just Married post in 2011: Cristina and Renzo's wedding to Madonna del Sasso church.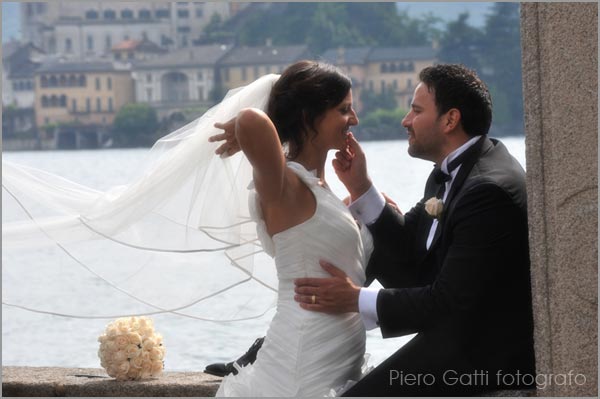 We will come back again telling you about Natacha and Francesco's wedding with many images of their wedding on Lake Orta but for now… all our best to the newly weds!