This time I come back to you telling about a wonderful and sweet couple!
They are both in my hearts and they will stay there forever!
I virtually met Paolo and Candace few months ago via email and we started planning their original and intimate wedding on Lake Orta.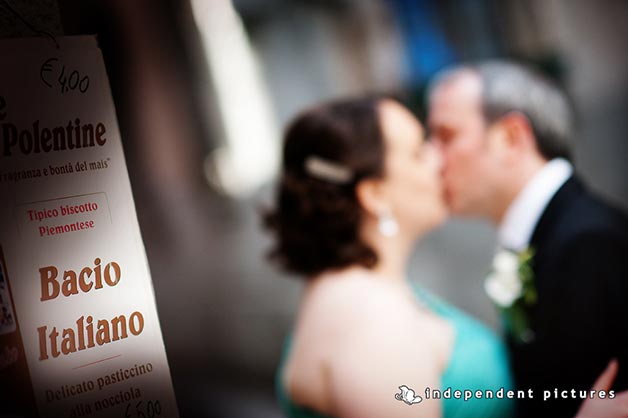 Paolo and Candace choose a lovely and intimate wedding for their special day.
Candace was particularly original and beautiful in a wonderful and unusual light green dress decorated with sparkling details and a light and smooth stole!
She also opted for some little ethnic details and a loose updo for her hair.
She was simply stunning!
To match the original style of the wedding Candace wanted a country chic bouquet made of scented Freesias and aromatic herbs like sage, rosemary, mint.
A perfumed and fresh bouquet for a special day on Lake Orta!
Thanks to skillful hands of La Piccola Selva floral designers Team.
Couple got ready and planned their intimate dinner to Hotel San Rocco, in private Rotary Room.
They opted for some candles and petals on the table, something very simple for a very special and gourmand dinner that their wonderful group of relatives and friends will remember for a long time!
Time for the cake….a lovely chocolate tiered cake with some gerberas on it.
Candace and Paolo are the perfect example of how a wedding could be simple, chic, intimate and so romantic on Lake Orta!
A very special thanks to Independent Pictures for the lovely shots and to this wonderful couples that agreed to publish their shots on our pages!
Thank you all!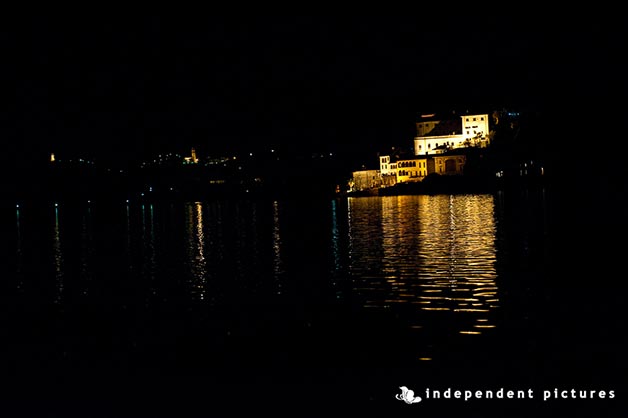 Valentina Lombardi is the Italian Lakes Wedding coordinator for Lake Orta and Lake Maggiore area.

She follows Italian and foreign bridegrooms who wish to celebrate their wedding in Piemonte and Italian Lakes area.
Valentina is Italian; she has worked in event organization business for years before becoming a wedding planner.

For any information about wedding on Lake Orta please CONTACT US.