s
wedding planners on Lake Garda
we had the chance to work for couples coming from all over the world with different customs and religions.
We had the pleasure to plan a wonderful
Jewish wedding
and we are pleased to share with you this great experience!
In this post we tell you about Sam and Lee's wedding. A wonderful and elegant couple from London who chose Lake Garda hills for their traditional Jewish wedding in italy.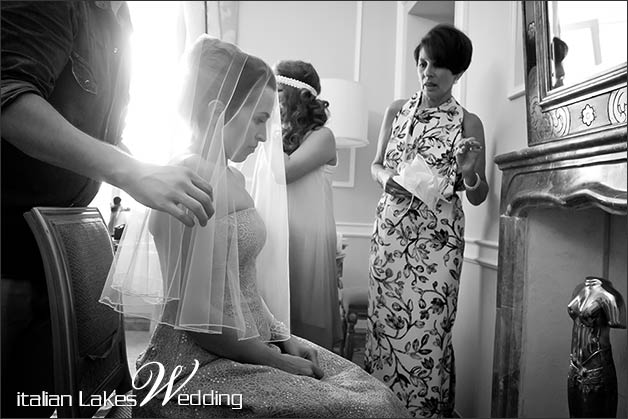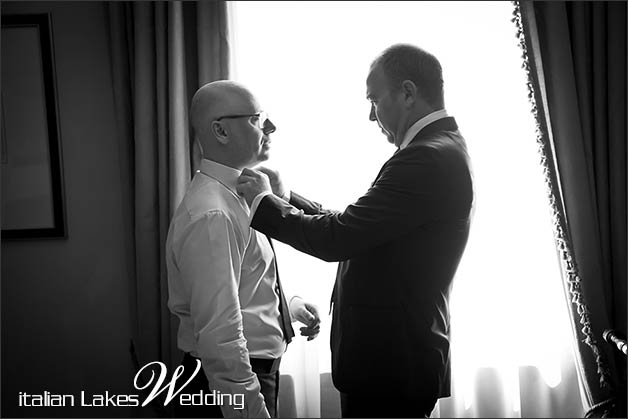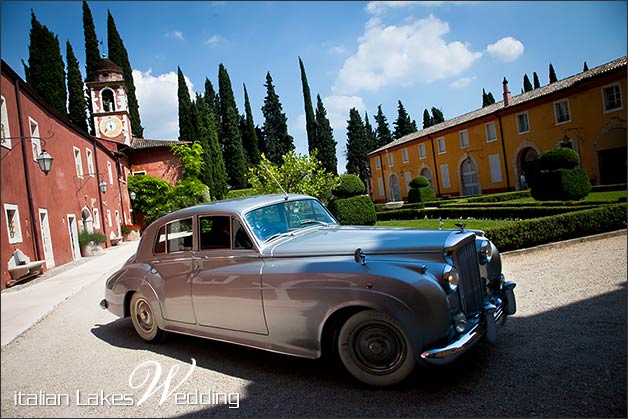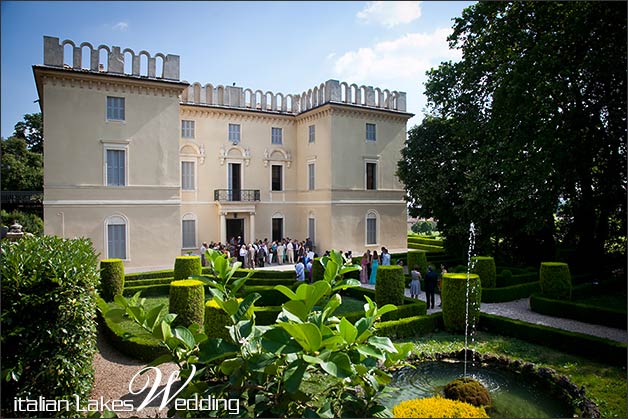 A rich garden for a classy wedding
A fine and elegant Relais in the countryside close to Lake Garda host the bride and her family. Sam got ready in one of the elegant rooms facing a secular park.
Once Sam was ready a vintage Bentley car took her to the wedding ceremony. She was wonderful in her golden wedding dress.
Lee, the groom, welcome all the guests in the garden of a breathtaking villa of 1700 with many Venetian style decors.
The garden is just stunning and it is one of the last examples of Italian gardens. It has a wonderful green theatre and amazing perspectives.
It is 5400 squared meter wide. Trees, bushes and water had been modelled to create galleries, a stone temple and a magnificent belvedere. An incredible show of mother nature.
Just at the beginning of this amazing garden we placed two aviation blue leather kippah with the names of bride and groom that arrived directly from Jerusalem. From here a tree lined path lead the guess to the ceremony area perfectly arranged with a Chuppàh, the wedding canopy.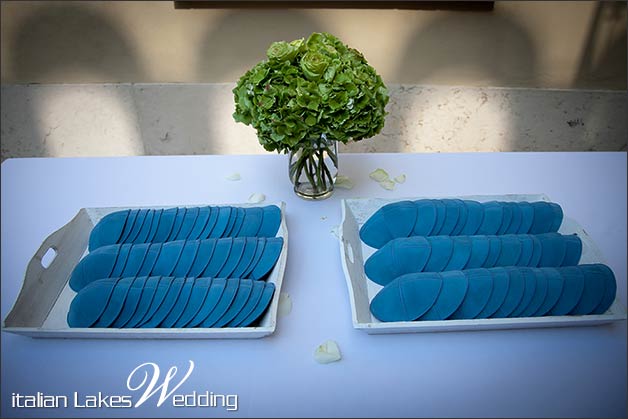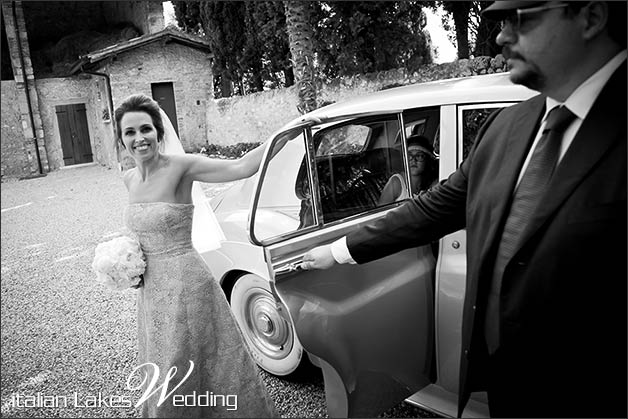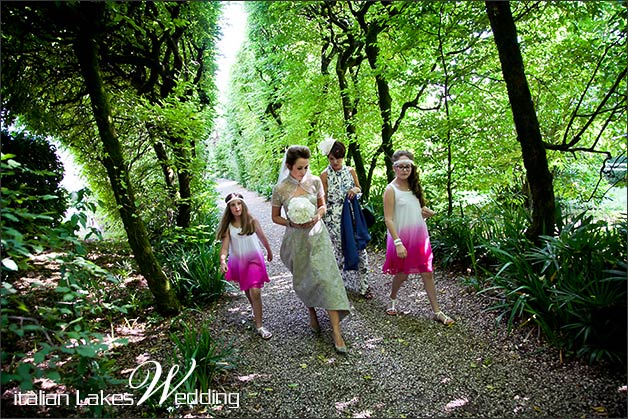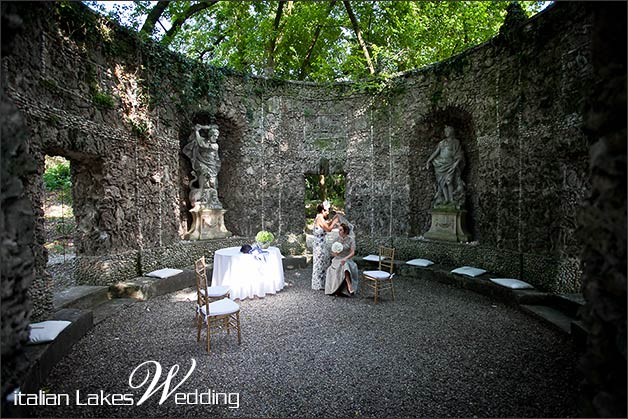 An ancient and private ceremony: Katubah reading
According the ancient ritual before the ceremony bride reached a private location with her bridal party.
Lee reached her to see her before she covered her face with her veil and recognise her according the tradition.
In this amazing frame, Rabbi read Ketubah text in front of the witnesses. Precious katubah made in Jerusalem had been signed by the groom and had been given to the bride before the binkhot ha-nissu'in, wedding blessings.
Small stone temple in the park was embellished by ancient statues and enriches with many candles. It was the perfect place for such an intimate and traditional event.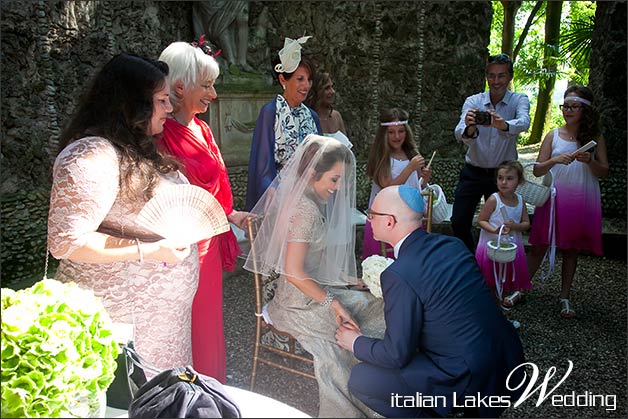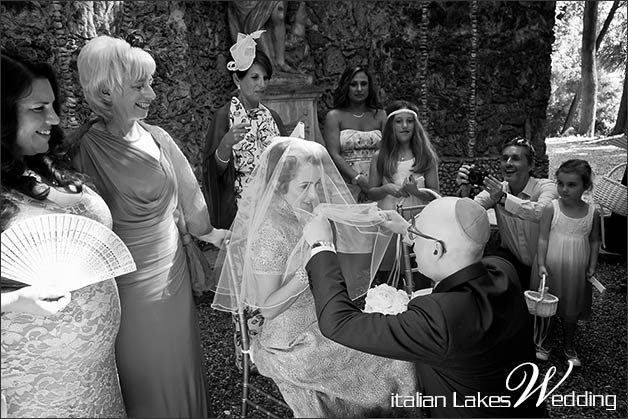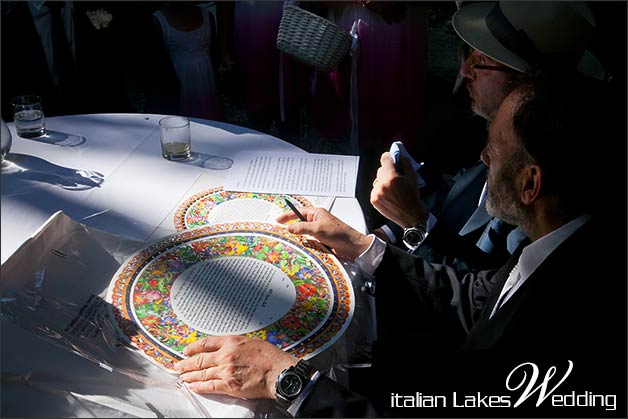 Mazel Tov!
Through the secular park Rabbi, bride, groom, witnesses and family reached the Chuppah.
Guests were waiting for them in a wonderful green park listening to a string quartet sweet music.
After an evocative ceremony Lee broke the traditional glass and everybody toasted: Mazel Tov!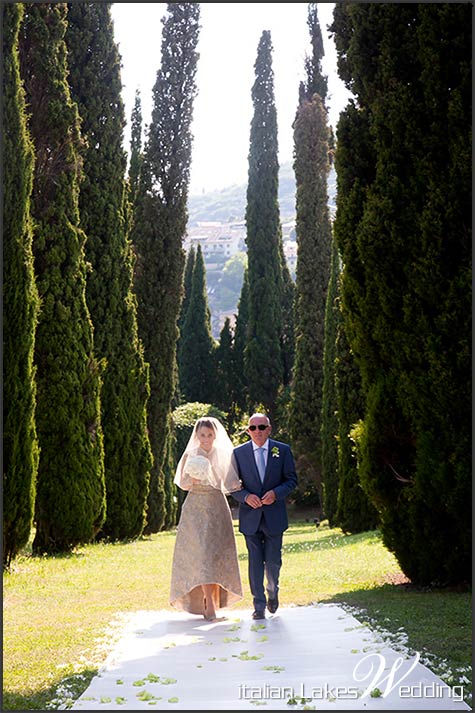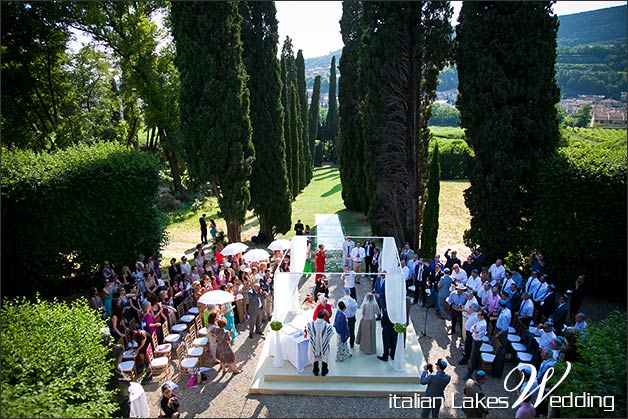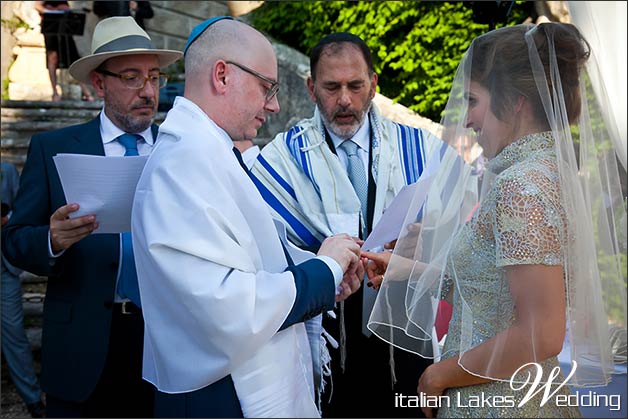 Let's party!
While guests were walking to the Green house terrace for the aperitif, bride and groom took some time for their own to take stunning wedding photos.
The villa owns one of the most amazing parks of Valpolicella the country area close to Lake Garda.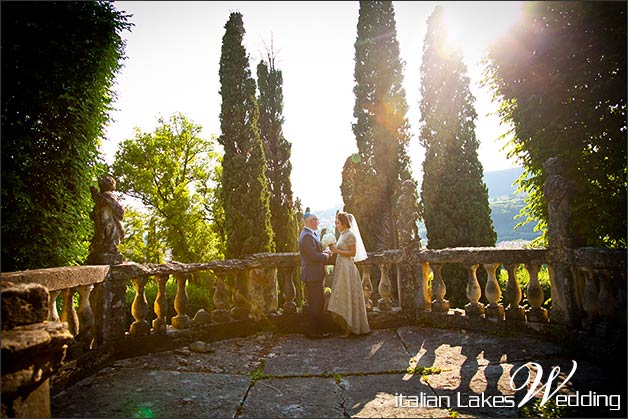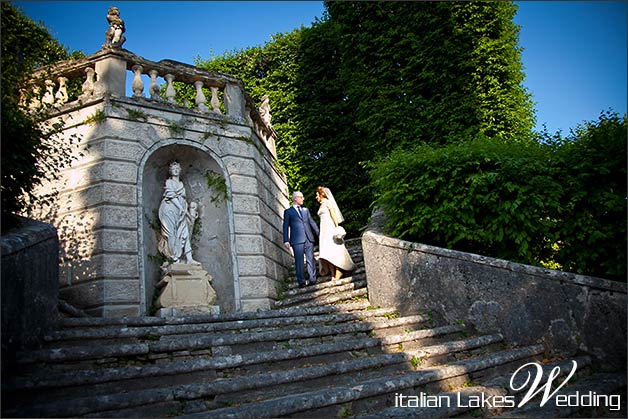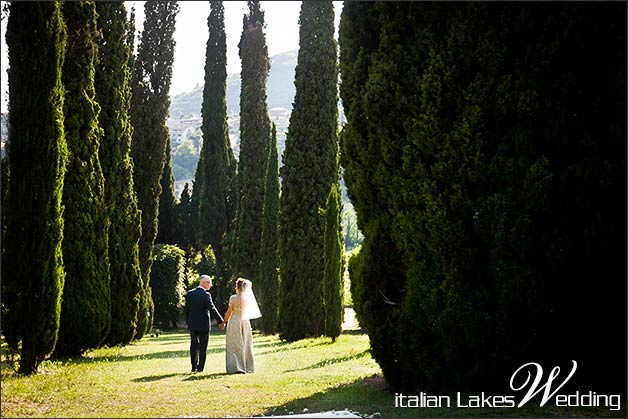 At dusk newly weds and their guess moved to the green amphiteather, a unique location! A semicircular appendix of the wide park of the villa. Theatre is made of buxus and cypress bushes steps, niches in stone host Ancient Greek Mythology statues.
A magical area for an evocative candle light dinner!
Tables were placed in a semicircle with the dance floor in the middle. A great English band arrived directly from London played for the party.
As special first dance bride and groom did their Hora. Bride and groom sat on two chairs keeping together a handkerchief. They were carried by their friends and siblings.
Band played throughout the wedding reception while guess were tasting delicious kasher cuisine.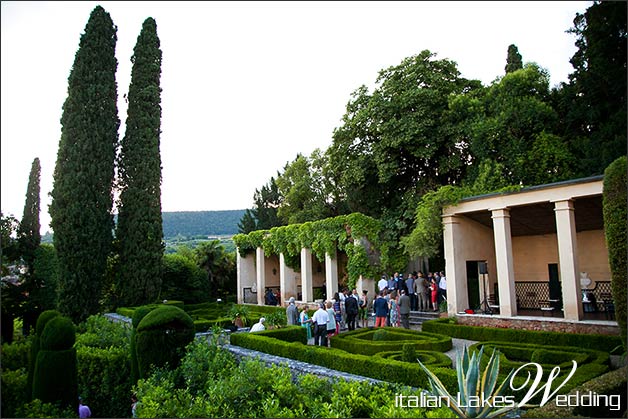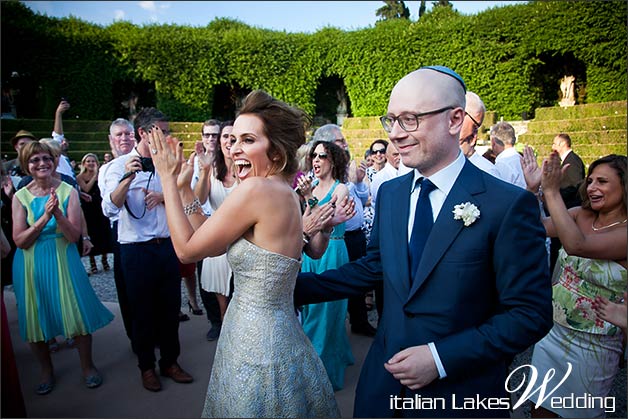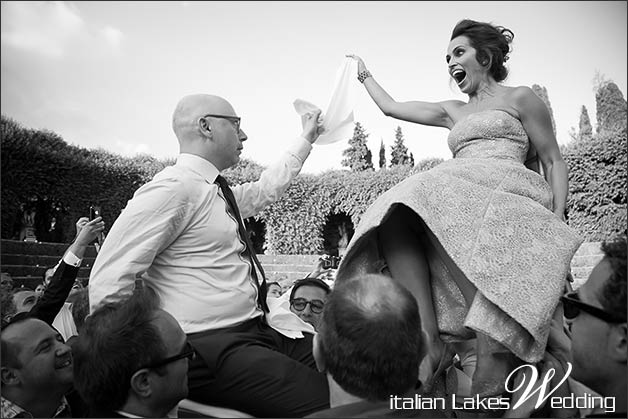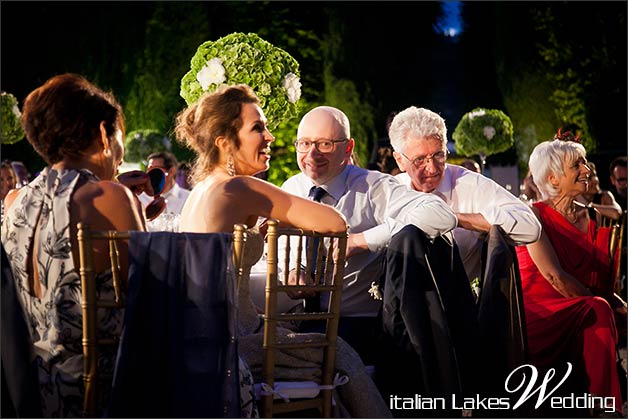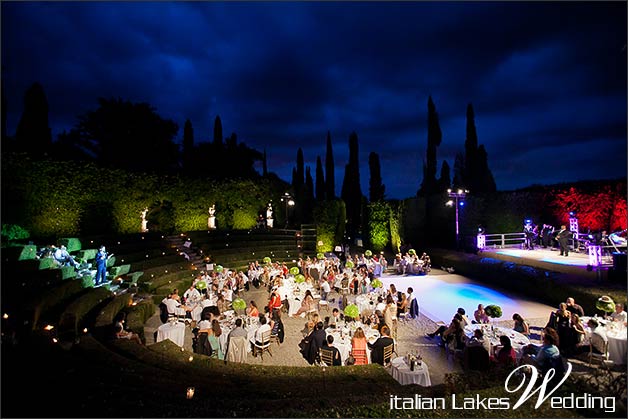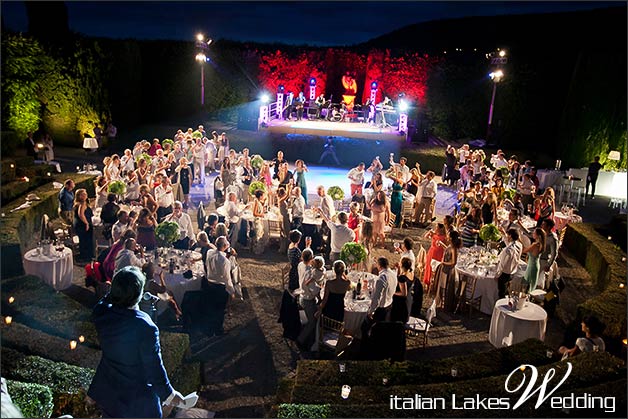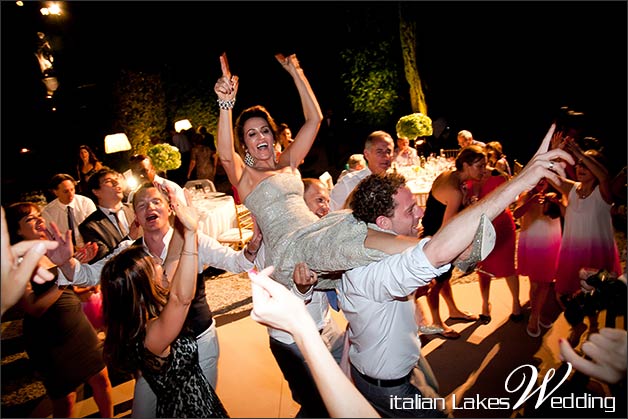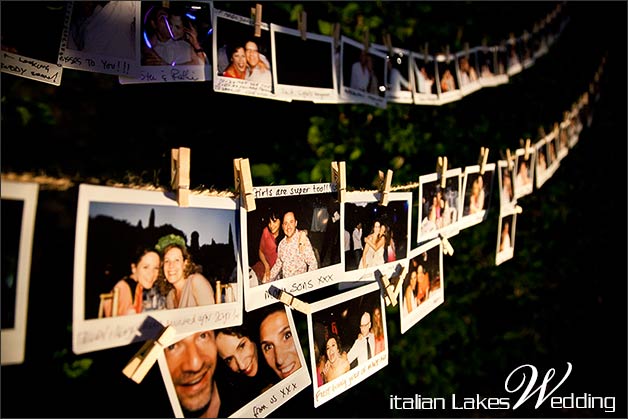 A very special thanks to Studio Fotografico Carlo Carletti for these amazing shots telling the beauty of this amazing day.
An event planned in collaboration with SposiamoVi.
Don't miss the video trailer by Riccardo Lavezzo Wedding Film!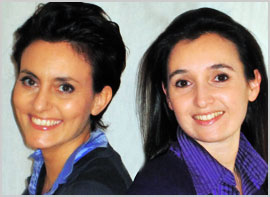 Angela and Katiuscia both work on Veneto region and Lake Garda. They will take you to discover traditions, savors and colors of Veneto region, not only on Lake Garda!
They can help and support you for a dream wedding on other wonderful locations such as Venice, Verona and Veneto gorgeous countryside where you could taste some of best wines of Italy.

For any information about your
Jewish wedding on Garda
please
contact Angela and Katiuscia