ith this post I have the great pleasure to write about a wonderful couple I had the chance to meet:
Adele and Todd
.
They are two wonderful British guys who fell in love with
Lake Orta
. They chose this wonderful and romantic spot of Northern Italy for they intimate and charming wedding.
Adele is a perfect bride! She is joyful, smiling and with a great style!
She had very clear ideas for her wedding on Lake Orta and I was so happy and pleased to help her to make her dream come true.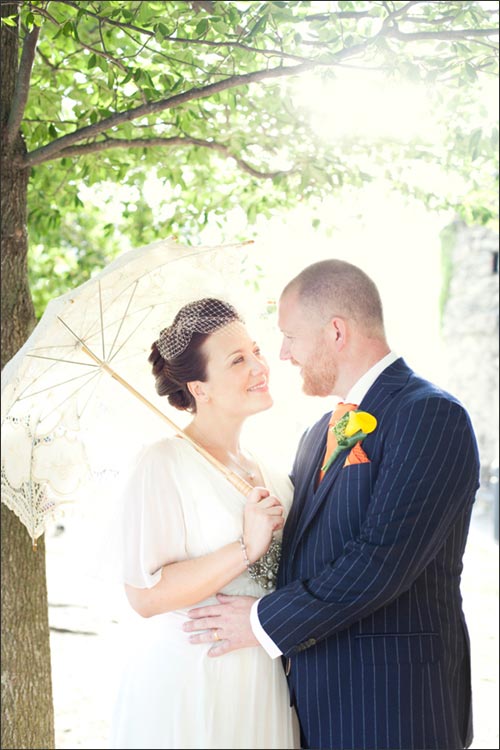 I leave speak Adele: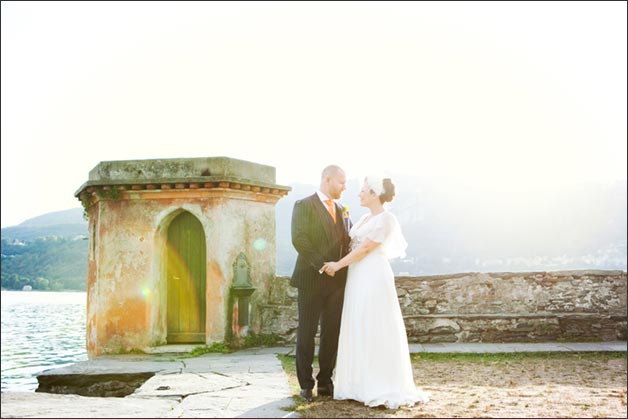 For her getting ready Adele chose Hotel San Rocco. As I mentioned above Adele has a special love for little fine details and you can appreciate this in these wonderful photos.
A huge special thanks to Cecelina Photographer. She is great! Adele wanted her directly from UK and for us was a real pleasure working with such a good professional and lovely lady.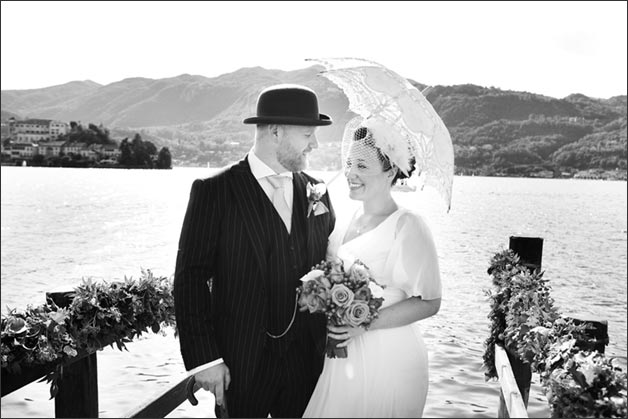 Here is what Adele describes her outfit choices: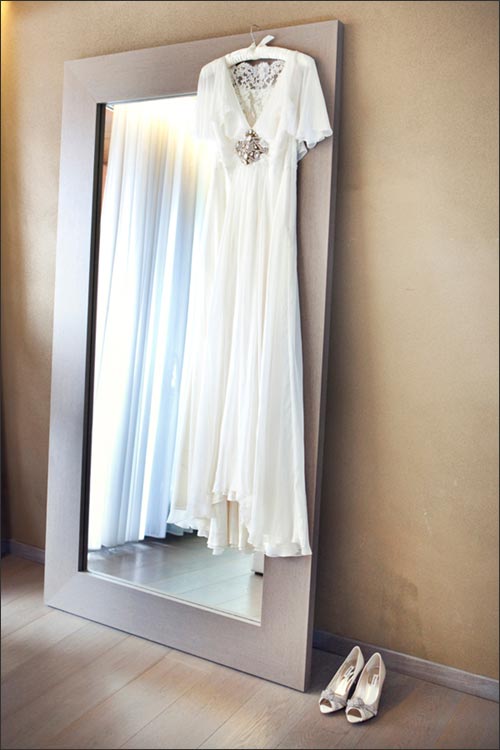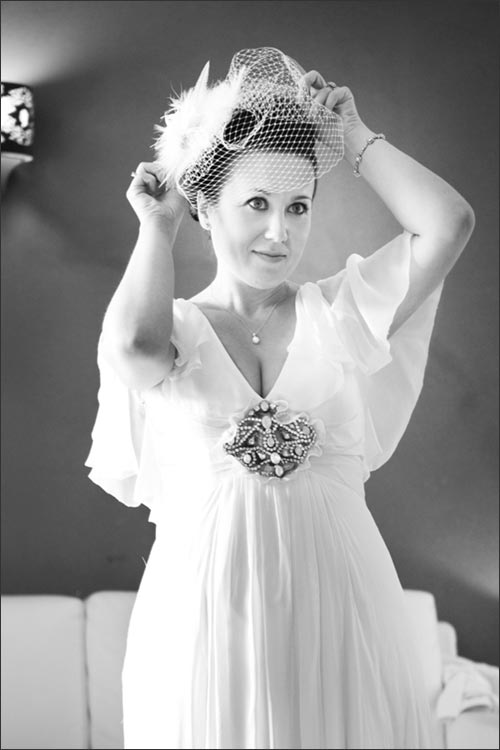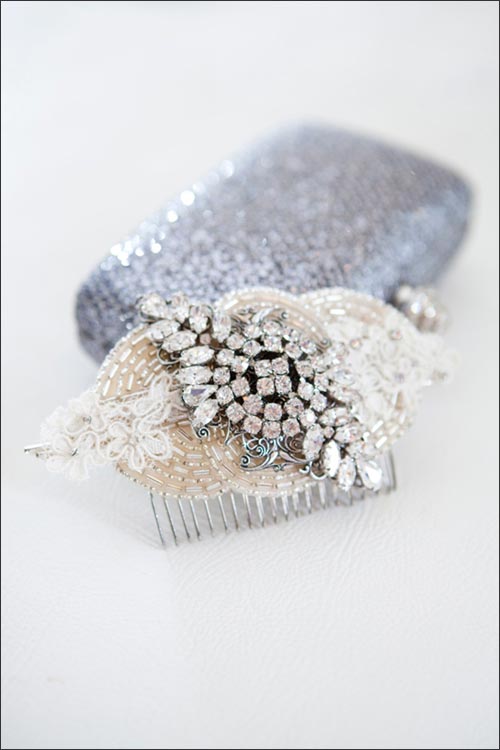 From these little details you can understand a little of Adele's color palette: orange, green, yellow and fuchsia. Such an original choice! It was simply perfect for a Summer event on Lake Orta. Orange was the main color of these and you could see everywhere: in bridal bouquet, flowers and decorations and wedding favours for the reception, Adele's shoes, men's ties and groom outfit details.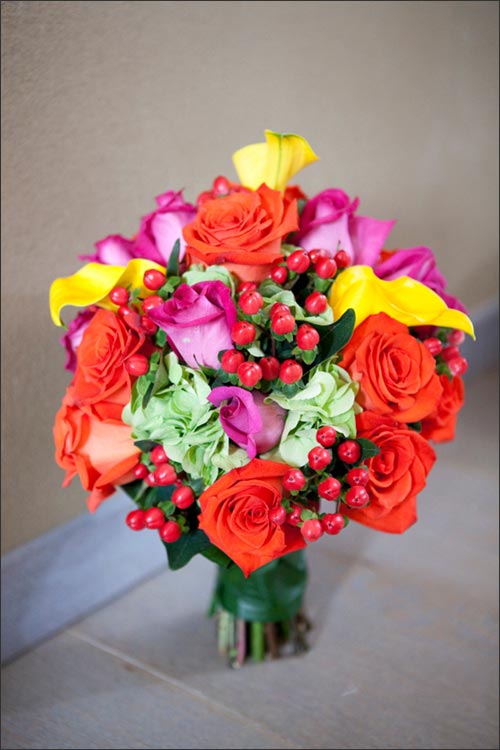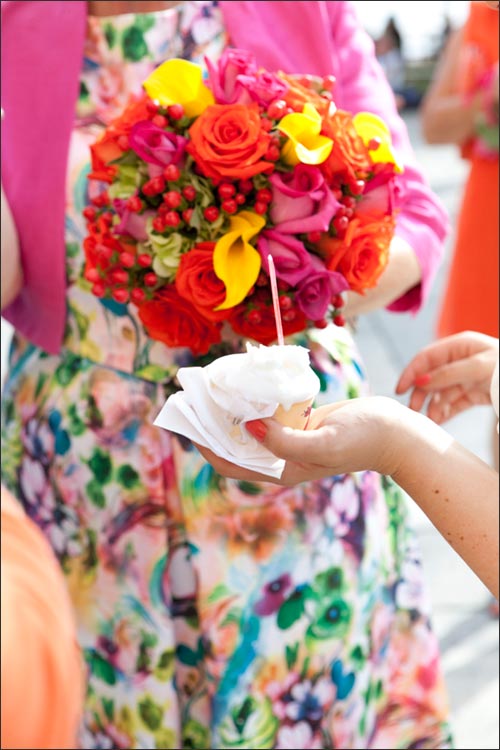 Todd had a great outfit for the day! Everybody was looking at him in Orta. He was super handsome! He was a typical English man with a twist of color just respecting Adele's palette. He had a bowler hat with orange plume, pocket watch with chain – he is a watches lover! – and a gentlemen's London umbrella to complete the look! His suit was navy pinstripe one from a Swidish designer… a little touch of Sweden the country were Adele and Todd used to live.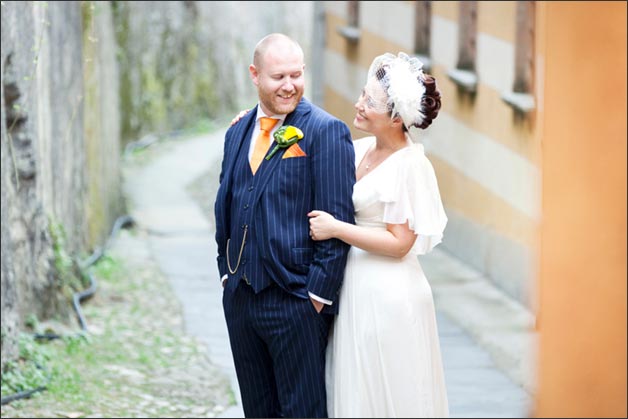 Adele arrived by boat to Villa Bossi with her father as the traditions wants on Lake Orta!
She was really nervous about it but at the end she had a great fun…you can see it in her eyes in lovely Cecelina's photos!
Adele and Todd tied the knot saying "Sì" in Italian rather than "I do"… it was a little surprise for all moved guests!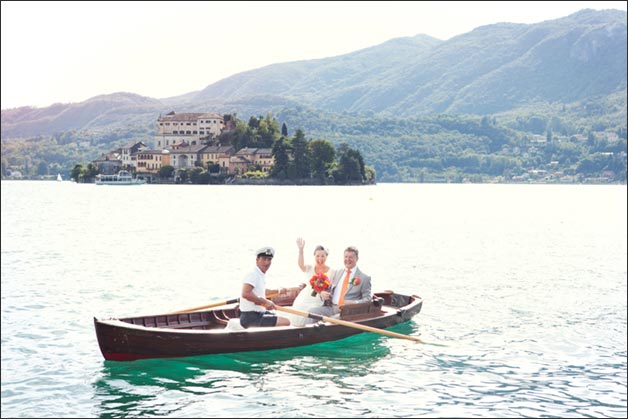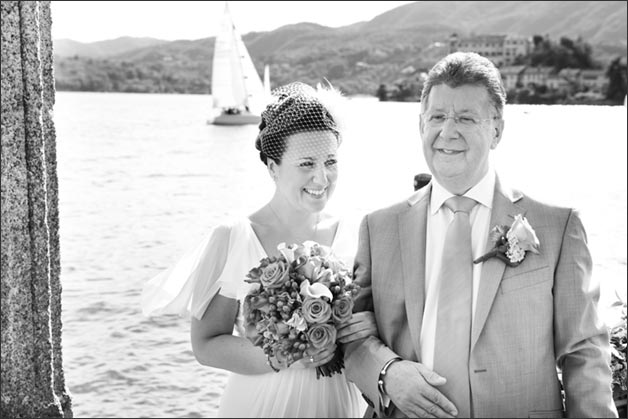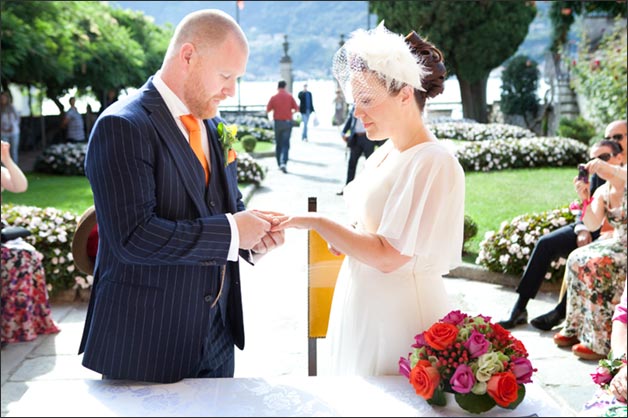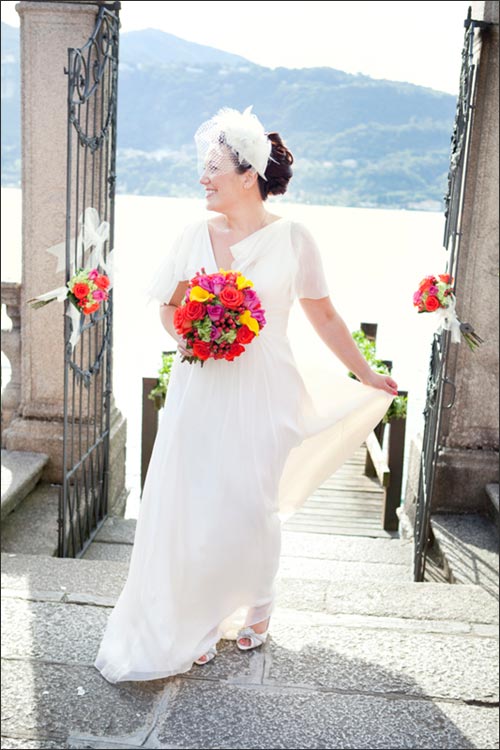 After the ceremony and some pictures Adele and Todd wanted to offer another taste of Italy to their guests. They all moved to Orta main square to have a traditional Italian ice cream – gelato! What a fun idea!
As a little gift by the ice cream man, Adele and Todd received two balloons… they were just perfect in Orta peptic setting for stunning wedding photos.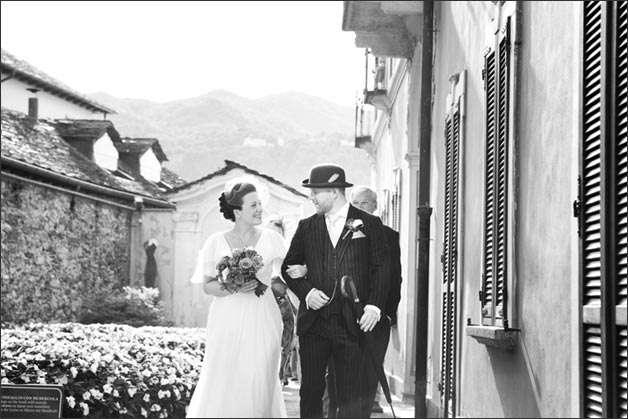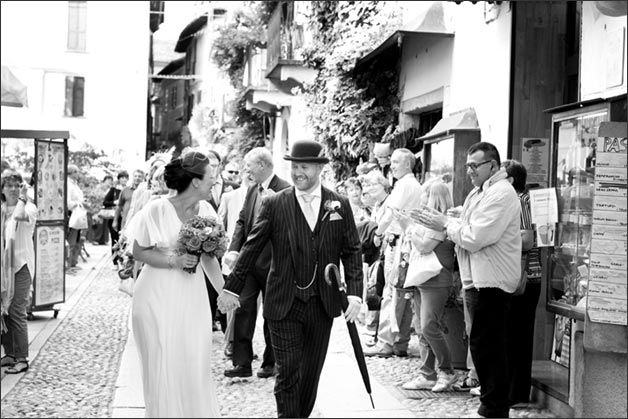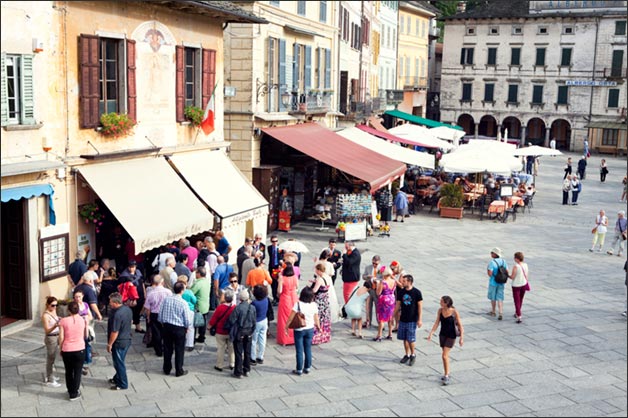 Then everybody moved to St Julius Island where all guests could taste some Prosecco and canapés and Adele and Todd could spend a little time together for their wedding photos! Have a look at them aren't they simply gorgeous?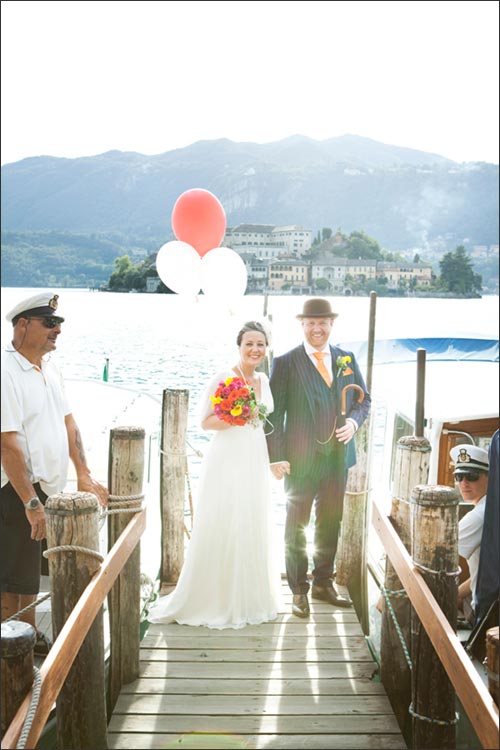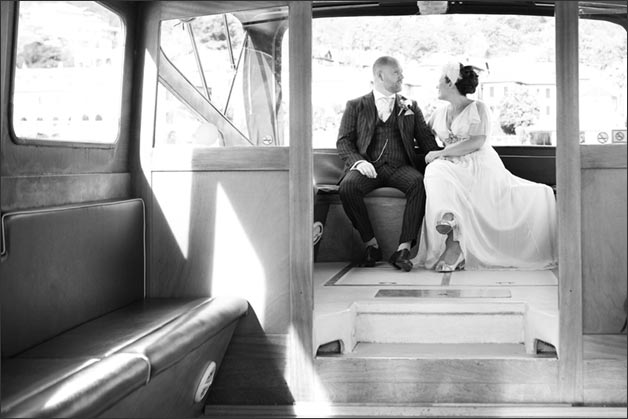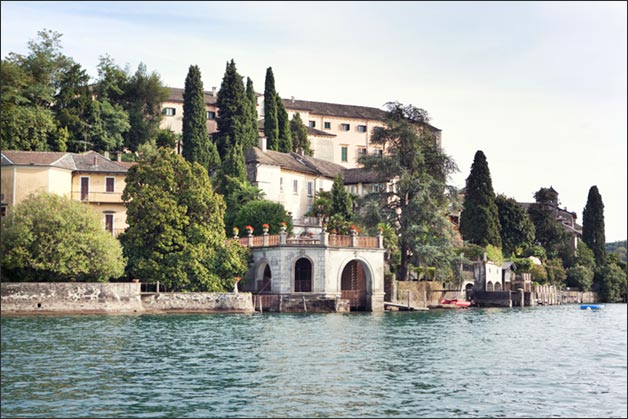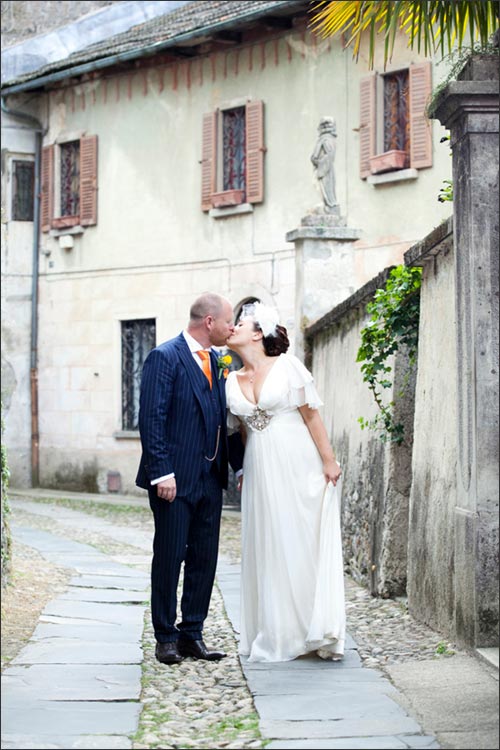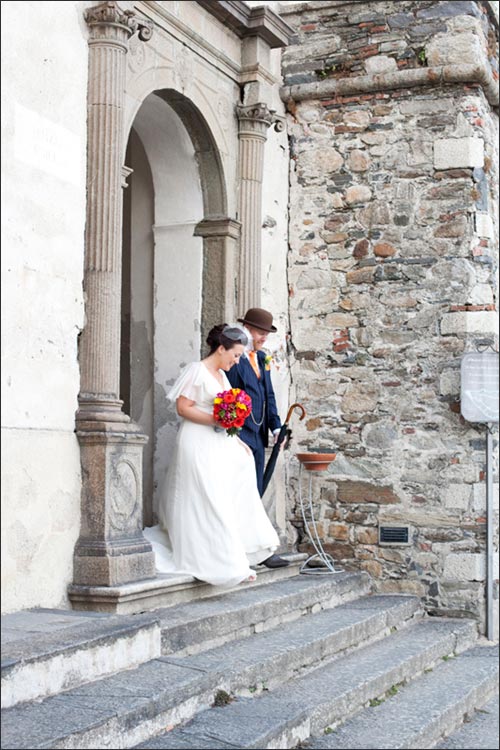 It is time to get on the boat again and surprise Adele and Todd's guests once again! They actually did not have a clue of what was happening next!
Reception was planet at Ustaria Ca dal Rat. An unusual setting that we are glad and proud to show you here!
I let Adele speak once again: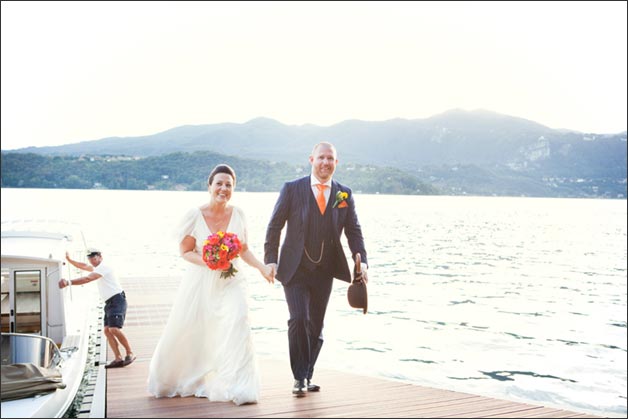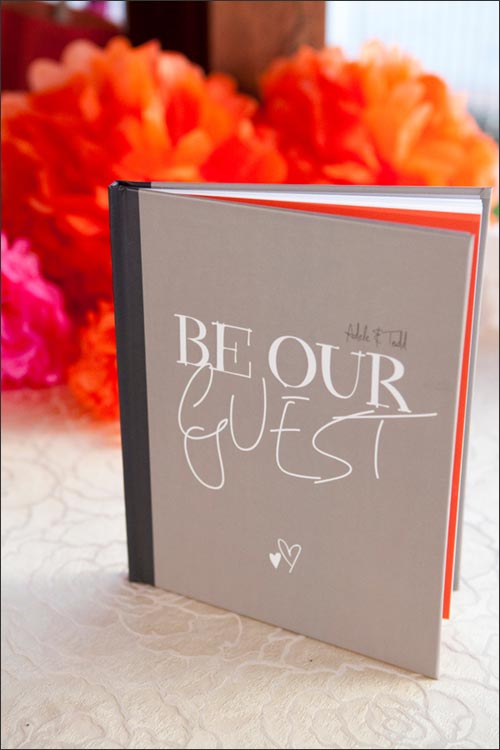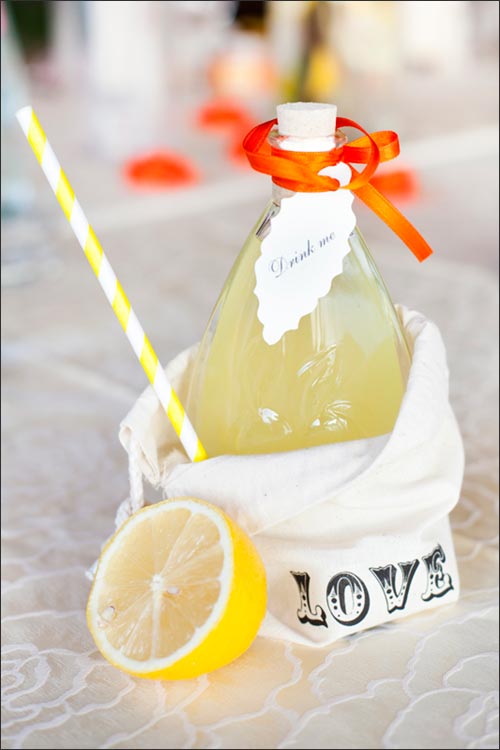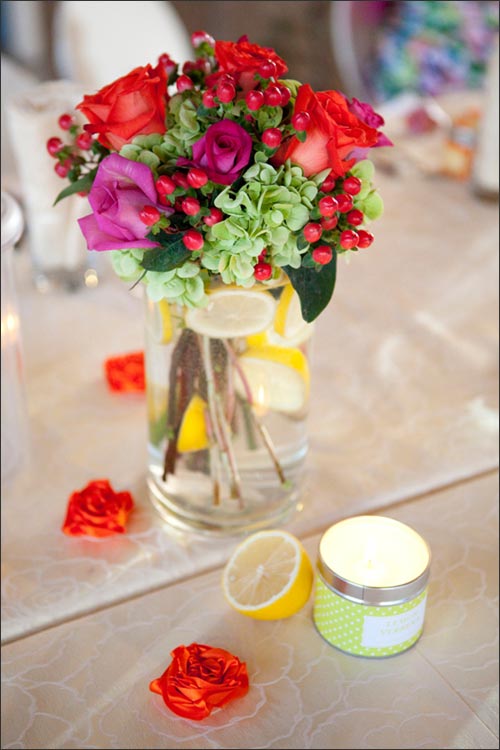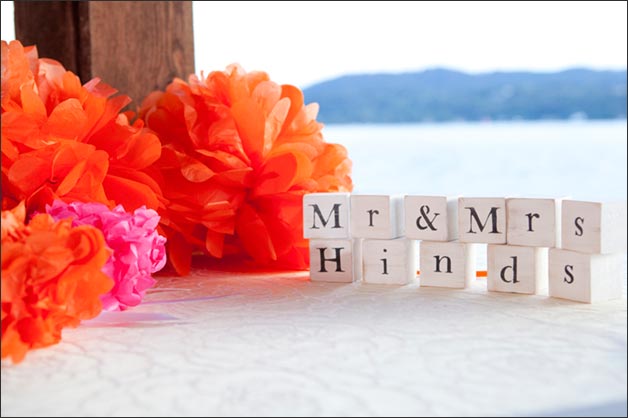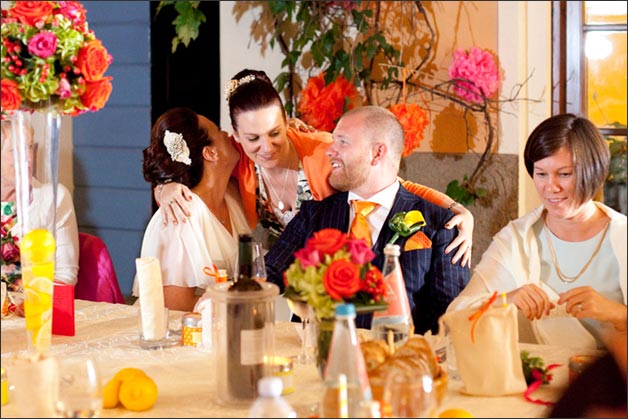 Ustaria was different from the usual settings we planned there….it could be a perfect choice for a more intimate event. A long table with everybody sitting together is a fun way to stay close to all your guests. Adele and Todd's guests were really happy about it.
After a wonderful Italian aperitif and dinner and an Italian wedding cake it is time to dance!
Adele and Todd wanted a live band and they opted for a 3 element swing band that made everybody dance!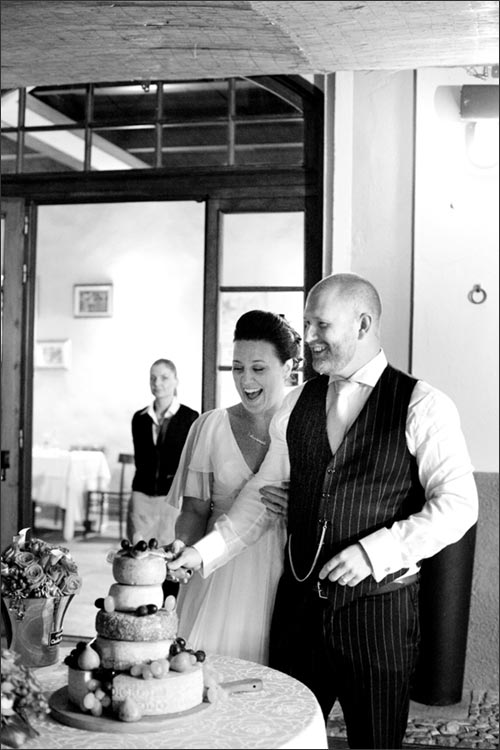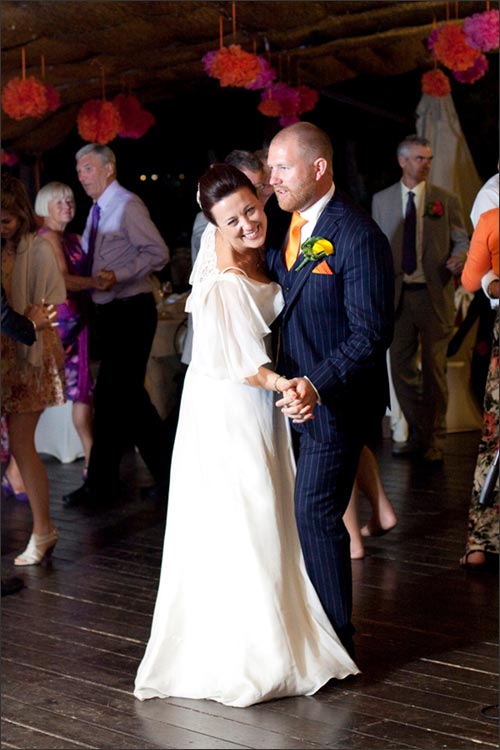 Planning a day like this for us was a pleasure… after that I remember telling Adele that I was going to miss her and miss our emails and believe me I do. Even if we still write emails to say hello.
It was great working for such a lovely couple and great guests they had.
Thank you Adele and Todd and congratulations once again! That was just perfect to me!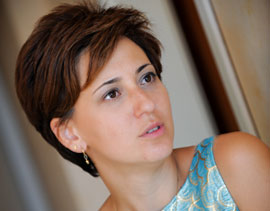 My name is
Valentina
and I work as wedding coordinator on
Lake Orta
and
Lake Maggiore
.
Before being a wedding planner and coordinator I worked for an American company planning events. I turned into wedding planning for SposiamoVi group, more than 5 years ago. Since Italian Lakes Wedding was founded I work with them to make bride and groom's dreams come true on this wonderful Lakes of North West Italy and Piemonte region.
l love creating with my couples the perfect event for them following their wishes and needs, helping to find the best solution for their ideas and budget.
I like meeting people talking with them and know more about their cultures and traditions. I do like sharing Italian customs with them and working in team with couples to let them experience a real and dreamy Italian wedding!
I will be pleased to guide couples along lovely traditional and pedestrian roads of Orta village discovering the beauty of this romantic Lake between villas, traditional restaurants wonderful churches and enchanting St. Julius Island.
I will be happy to let couples discover bigger and charming Lake Maggiore with its Borromeo Islands, wonderful hotels and villas overlooking the waters.
I'm sure you would be amazed by the beauty of these special corners of Italy so I'm simply wait for you for a lovely experience to create and live together.
For any information about wedding on Lake Orta CONTACT ME