ow beautiful colours are! We love them! Using them in weddings is always a pleasure and it is always fun. Today we would love to tell you about
Sarah and Derek's wedding on Lake Orta
and
St. Julius Island
.
It is a long time we do not come back to tell you about some of our lovely
weddings on Lake Orta
. We plan many and all of them are always fun and beautiful but this time we would love to tell you about this pretty
colourful event
because we think it is so sweet!
Sarah and Derek got in touch many months ago. They were familiar with Lake Orta as they lived in the area for some time, some time ago. They asked us to follow they wedding plans and we were pleased to do it. They really wanted to embrace traditional, authentic and romantic atmosphere you breath in Orta village. They made it with a romantic and fun wedding everybody loved.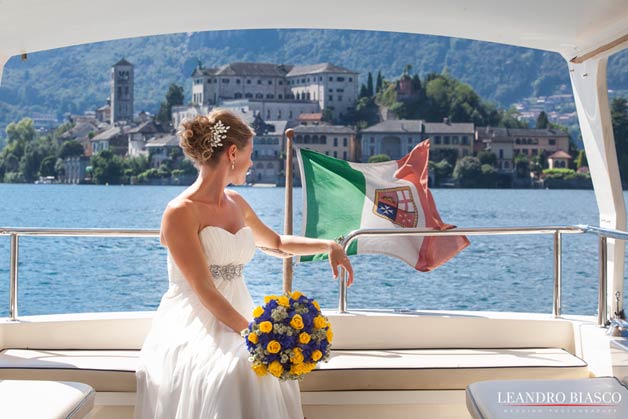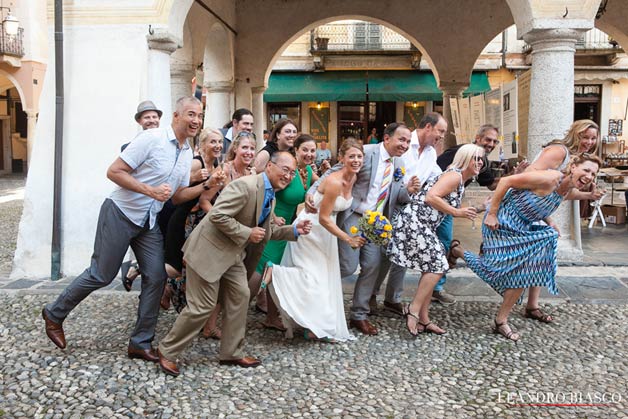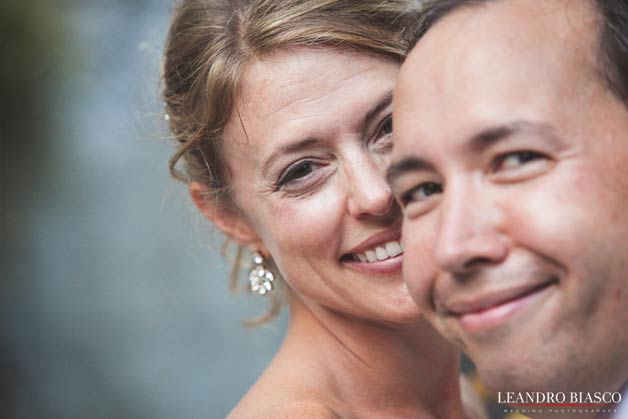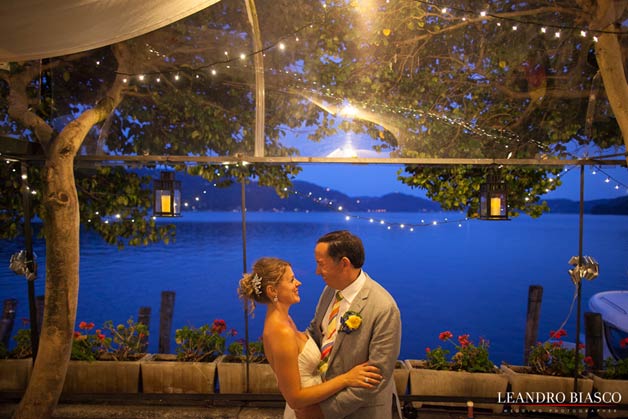 A sunny outdoor romantic civil ceremony at Villa Bossi
On the day of the wedding Sarah got ready in a private apartment in the heart of Orta Village. Leandro Biasco photographer and his Team were there to catch the best shot of these magical moments. Once ready she reached Orta village mains square and got on a wonderful motorboat to reach Villa Bossi.
As tradition bride arrives on boat on Lake Orta!
She was so pretty in her simple but very elegant wedding dress with sparkling details. She had a romantic hairdo with some sparkling details too and she wore… flat shoes. Yes she did it and she was absolutely stunning in them! So simple but so romantic!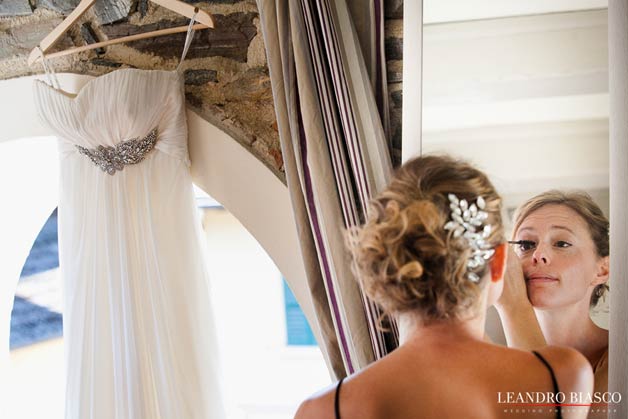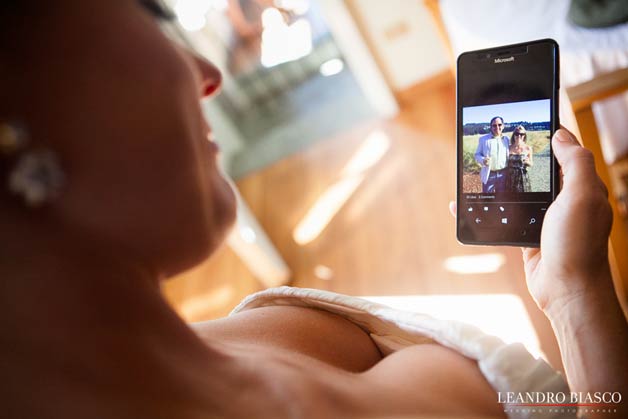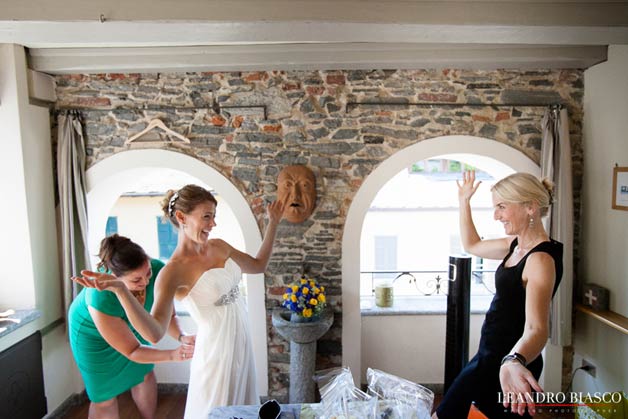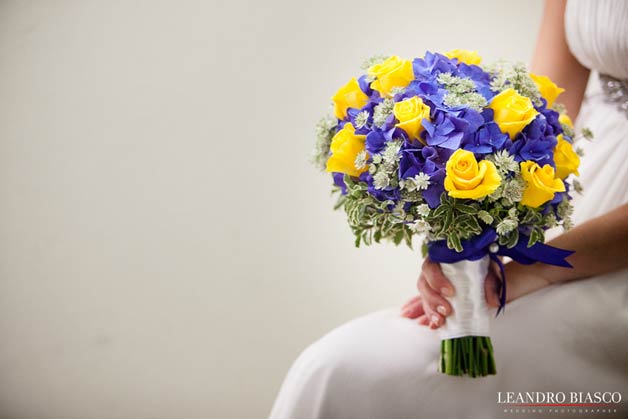 Derek was waiting for her at Villa Bossi in a light grey suit, so very Italian summer and a pretty light blue and yellow buttonhole matching romantic Sarah's bridal bouquet made of yellow roses and blue hydrangeas. Paola by La Piccola Selva designed it for her.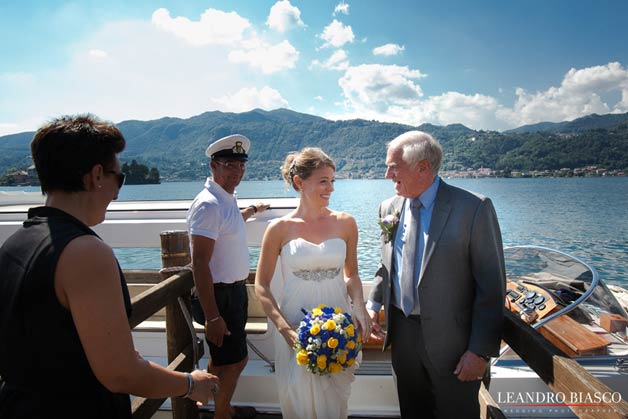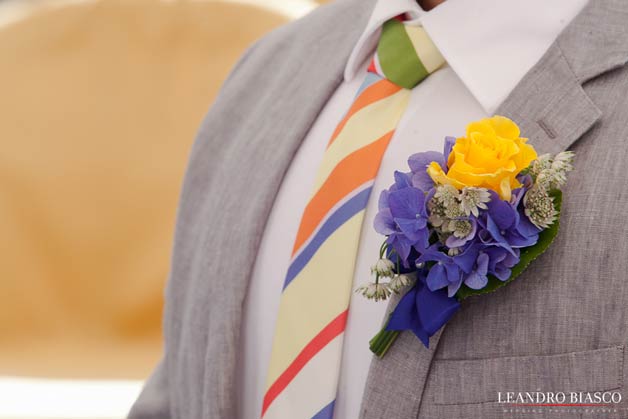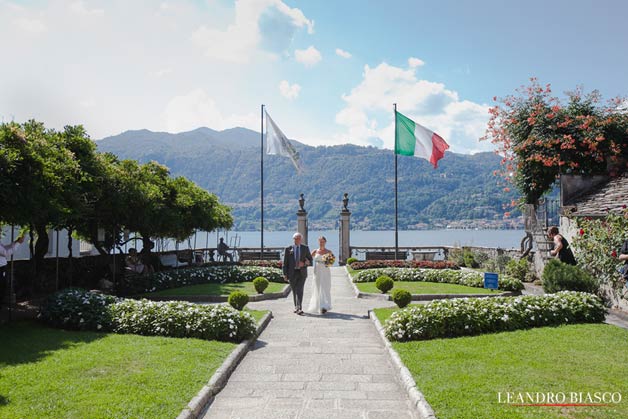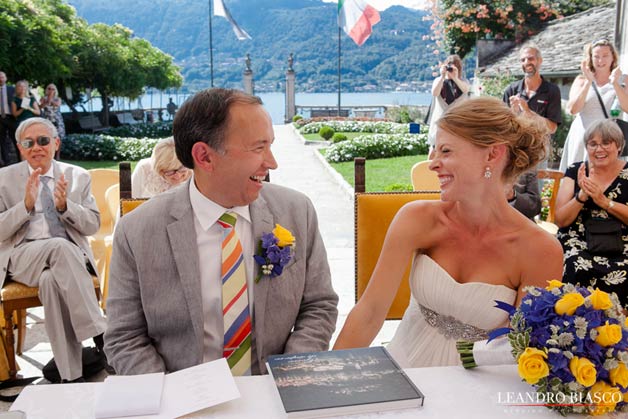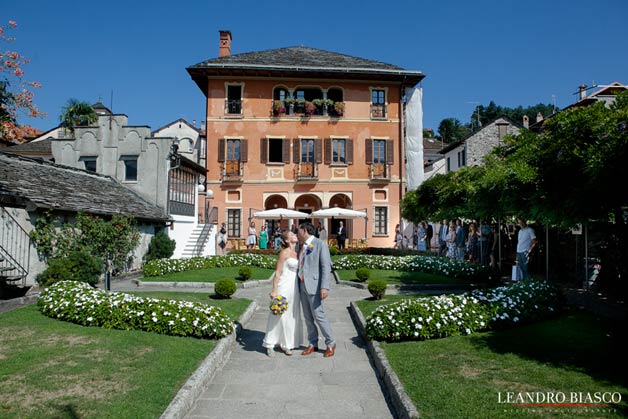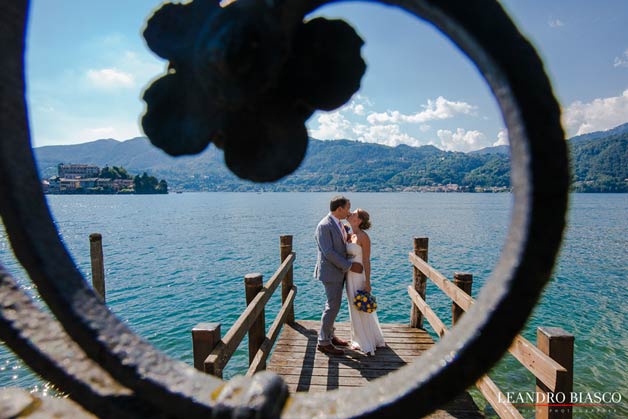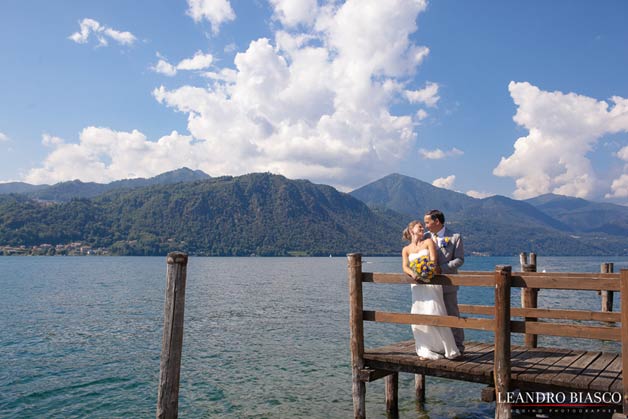 A Toast with friends with Prosecco and… Italian gelato!
After a romantic civil ceremony at Villa Bossi, Derek and Sarah and all their guests reached Orta main square for a fun Prosecco toast in one of the bar of the piazza and most of all for a traditional Italian gelato everybody loved!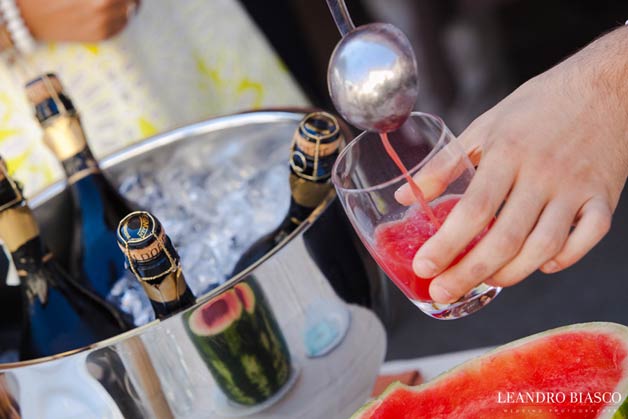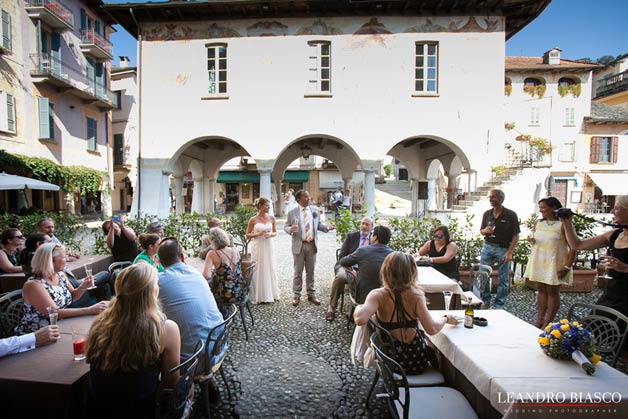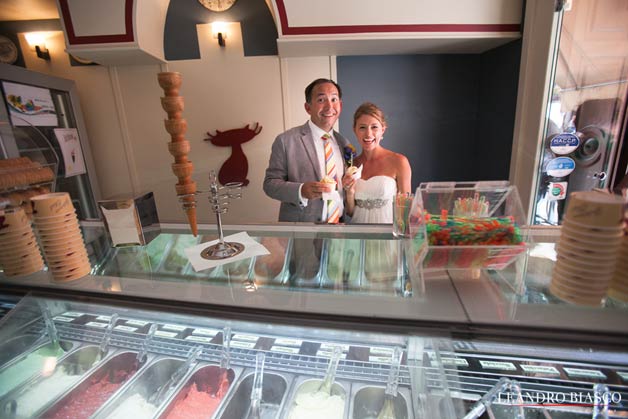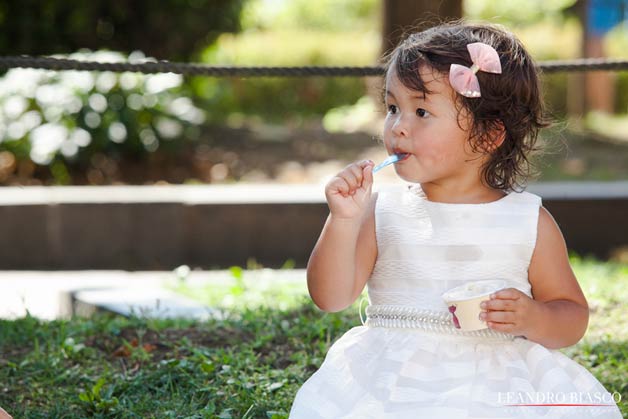 Reaching St. Julius Island for amazing wedding photos…
Sarah and Derek took the chance to have also some time for their own. A private boat took them on St. Julius Island with Leandro Biasco photographer to have some special shots on a stunning corner of Lake Orta. Having wedding photos on St. Julius island is a must if you plan a wedding on Lake Orta!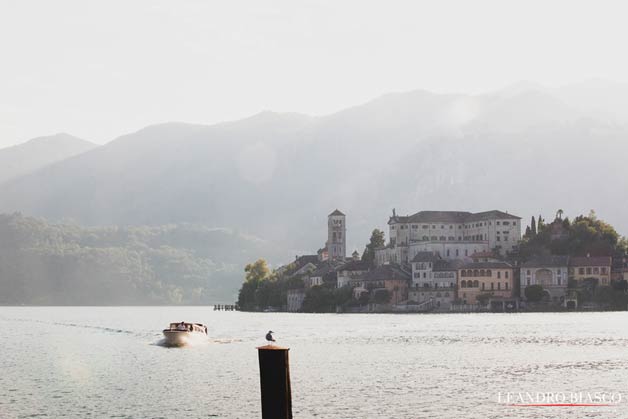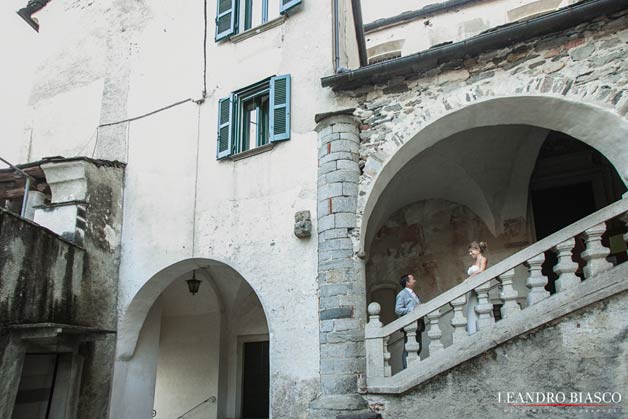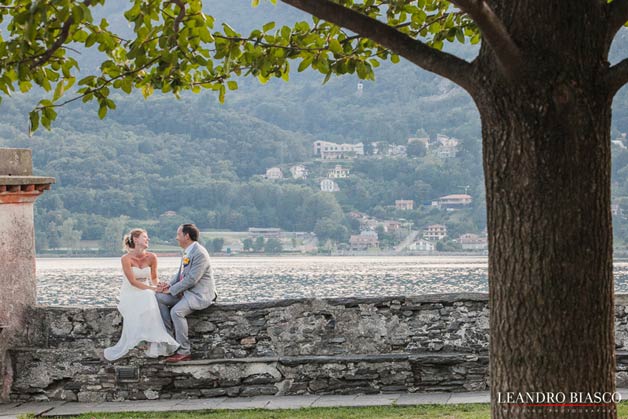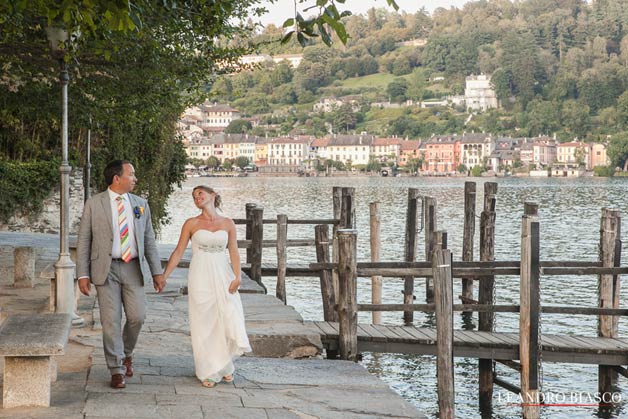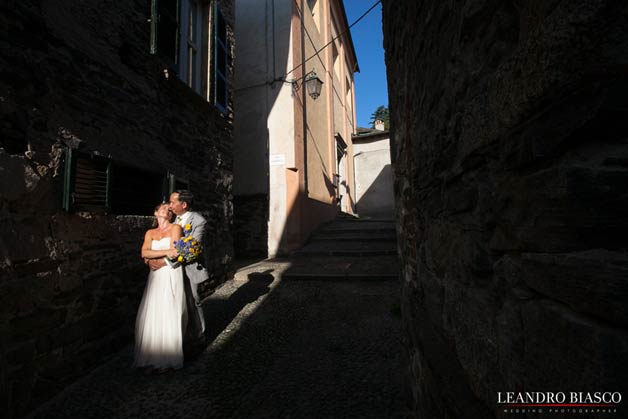 …and hosting a romantic and colourful wedding reception on St. Julius Island!
Derek and Sarah did more! They wanted to share the beauty of St. Julius Island with their families and friends. So they planned their wedding reception at the restaurant on the island.
St. Julius restaurant is a quaint and traditional restaurant with direct access to the lake that could be ideal if you plan an intimate, romantic and very traditional Italian wedding.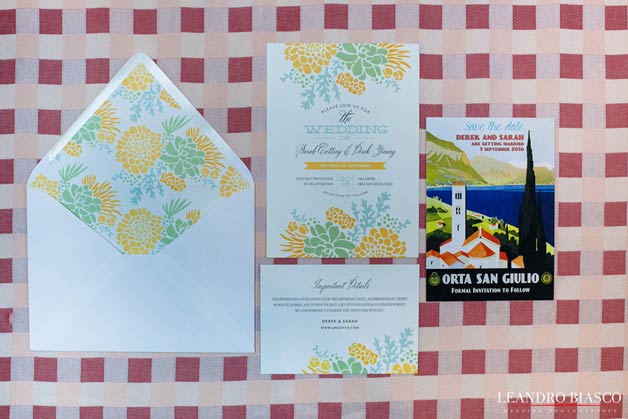 Sarah wanted it colourful! Her bridesmaids kindly helped us to make it very pretty and full of colours!
On the restaurant marquee we hanged fun colourful pom poms, lanterns and buntings.
Then at the back of bride and groom top table we hang a wide curtain full of colourful ribbons. It created the perfect backdrop for photos for the bridal table! Just amazing.
A simple touch to create a wonderful joyful atmosphere!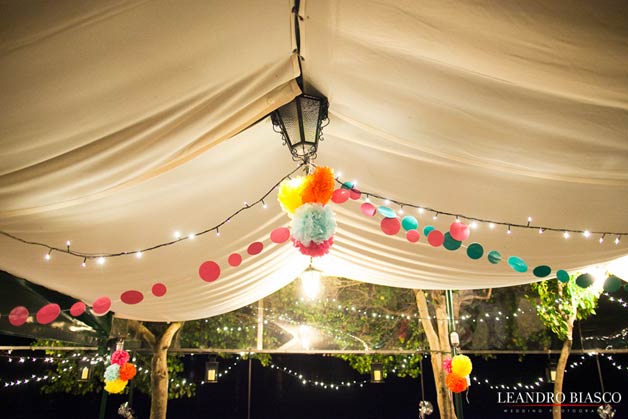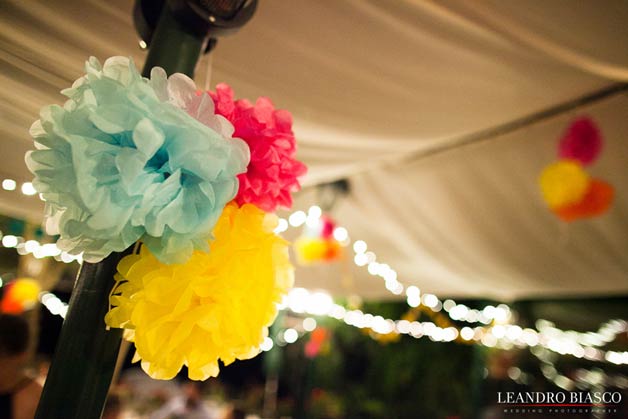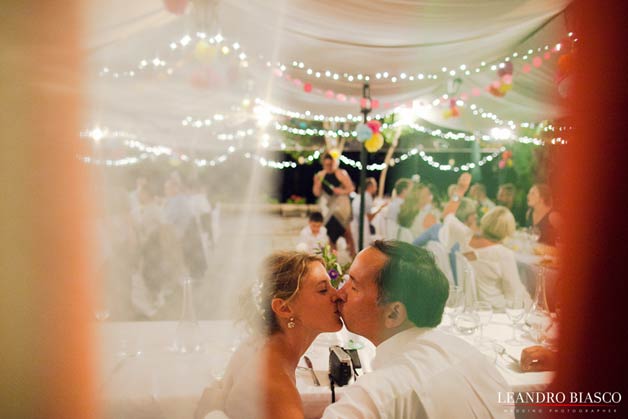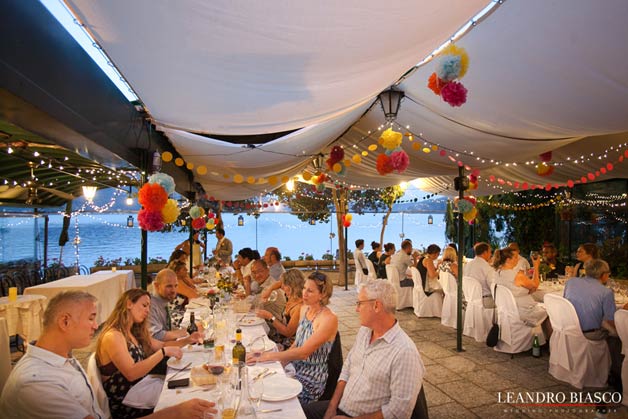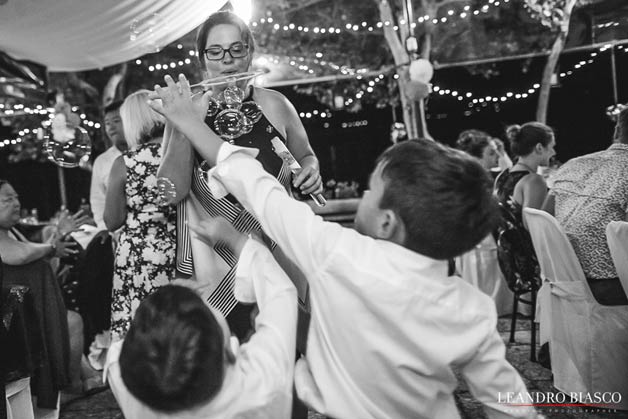 A fun and relaxed time with guests by Lake Orta shores to celebrate bride and groom
Wedding dinner was delicious. Bride and groom chose traditional courses to let their guests taste the real Italian savours. All was accompaigned by Piemonte region wines.
At the end of the reception it was the time for the wedding cake… a kind of special wedding cake: A wedding cake made of cheeses! The best!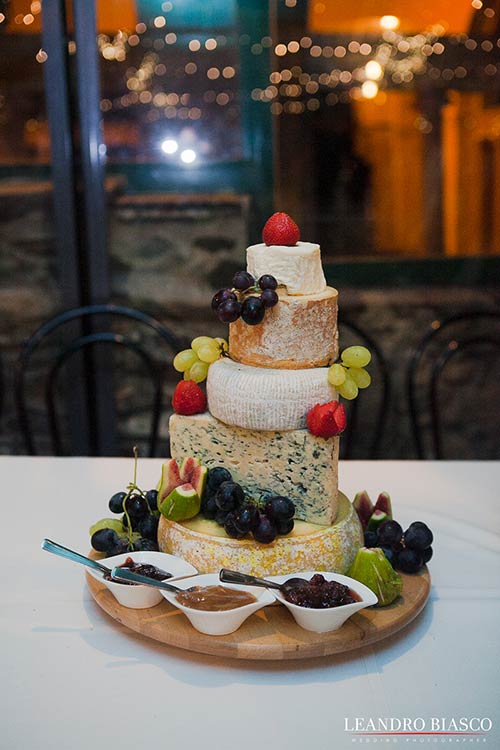 Everybody just wanted a piece of it!
Some music played and the party went on to midnight with a lovely, relaxed and friendly atmosphere.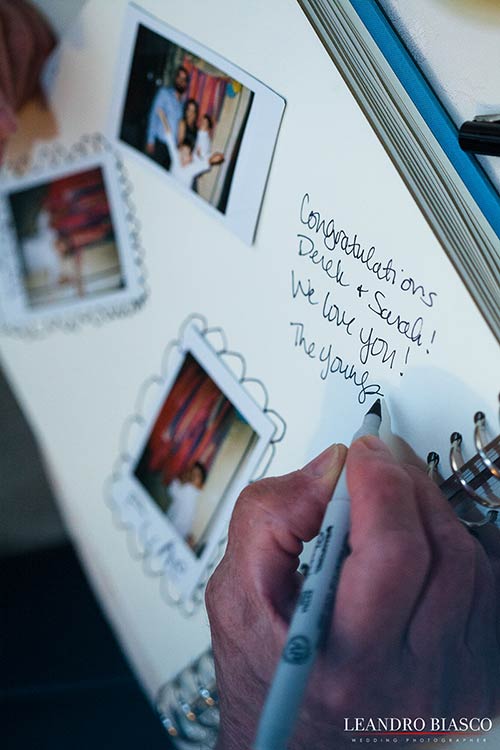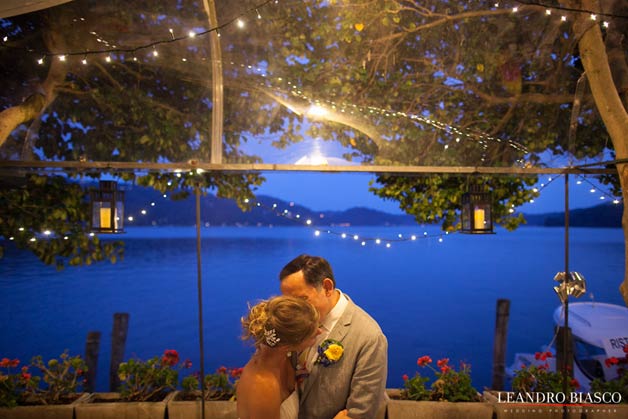 I'm sure there is nothing more Italian than this and looking at Leandro Biasco Photographer pictures we can tell that nobody will ever forget such a sweet event on Lake Orta!