here are days such as these in early October on the shores of Lake Garda that can provide the best scenery for a wedding go a lifetime! 
Eva and Ivan
crowned their dream of love just on one of these days. 
We met this lovely couple from the
Czech Republic
just the day before their wedding ceremony: there were only the two of them and all the details had already been arranged. A perfect
elope in Sirmione
on Lake Garda!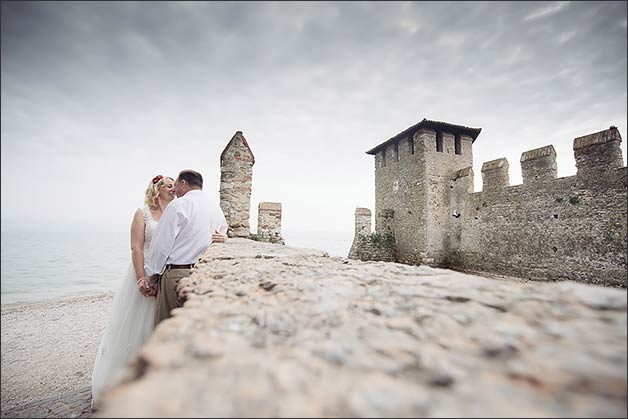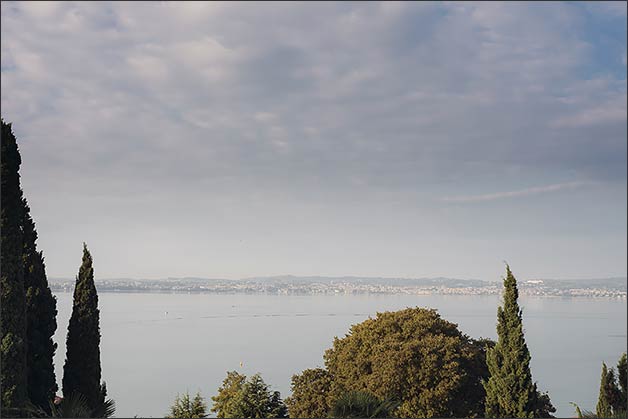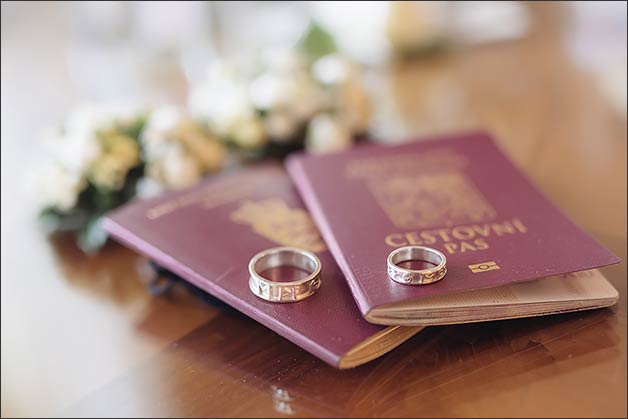 THE PERFECT SETTING TO GET READY
They wanted simplicity and intimacy to be the hallmark of their big day and Sirmione on Lake Garda was a magic frame for their romantic elope.
Elegant sobriety of Villa Cortine Palace provided them with a charming and peaceful venue to spend the night.
In the morning, after getting ready, bride was just impeccable in her brilliant simplicity: a glowing make-up, a natural hair-do, beautiful! A white laces wedding dress and a pretty bouquet made of white roses suited her perfectly, it matched the dressy casual attire of the groom who looked excited and touched.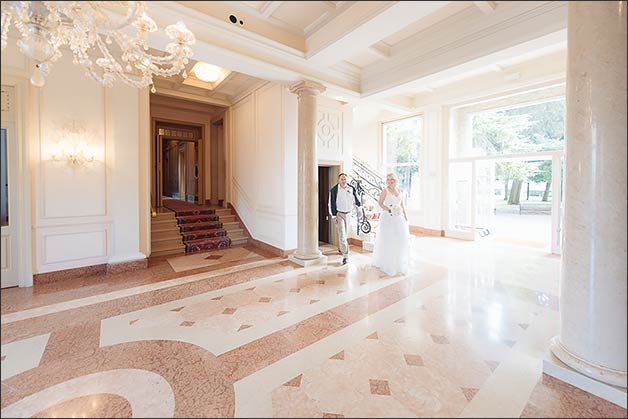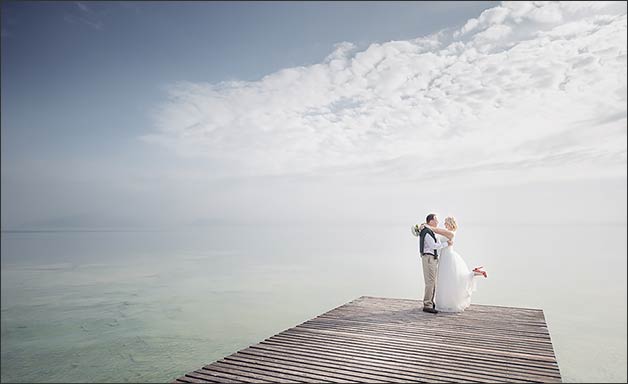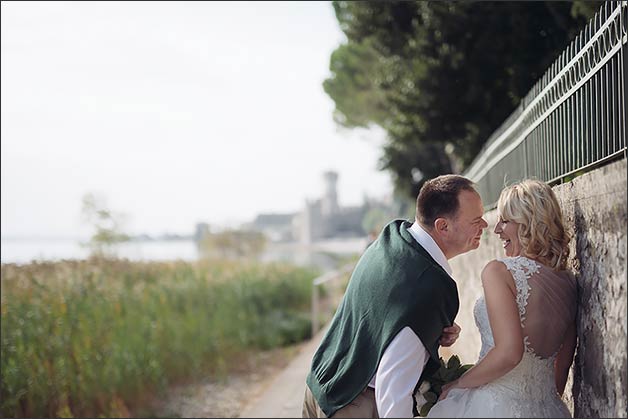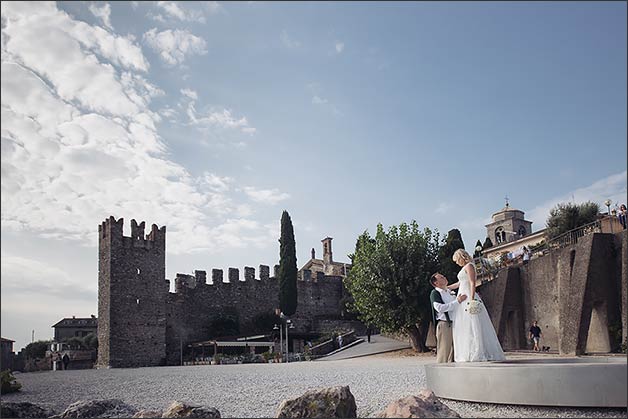 A CIVIL CEREMONY IN THE HEART OF SIRMIONE
Eva and Ivan were both radiant on their way to the Town Hall where their legal civil ceremony was going to take place.
Civil ceremonies in Sirmione are usually held in its historical centre, on the top floor of Palazzo Callas in the central square. Palazzo Callas, which dates back to XVIII century, has been one of the favourite mansions of Maria Callas when she was at the top of her career as Opera star in '50s.
Legal Civil Ceremony was simple and very cosy but it had a formal sobriety of a solemn function. And how about the witnesses? Katiuscia and Sara were glad to  play their part! And how sweet was the bride when she gave a lovely fresh flower bracelet to each of them! So moving!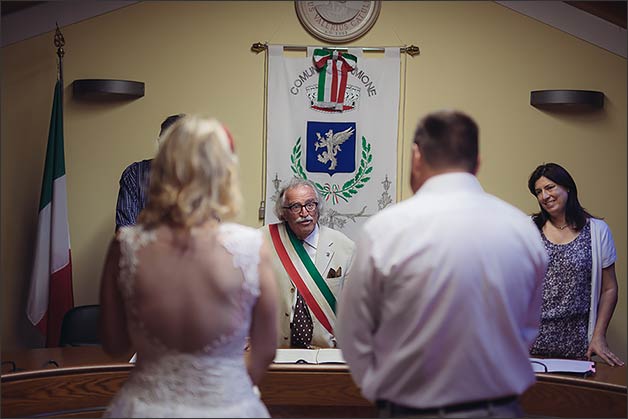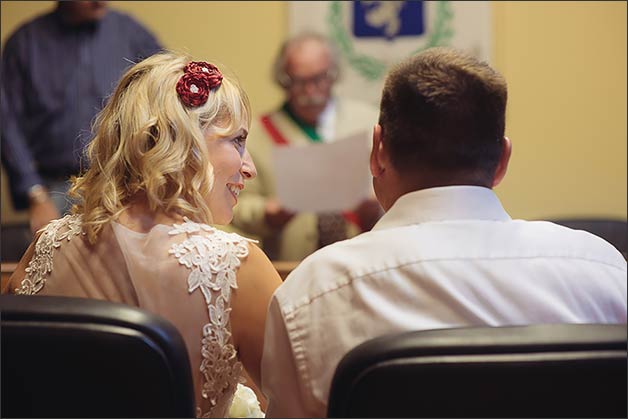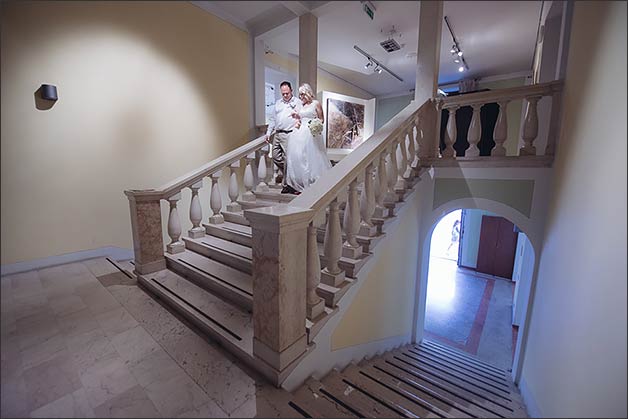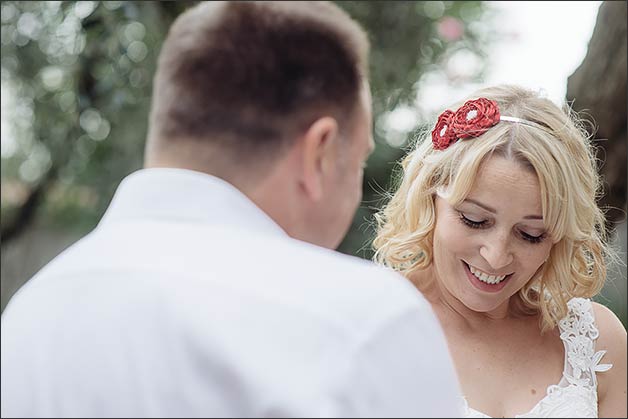 A MEDIEVAL CASTLE FOR SOME WEDDING PHOTOS OVERLOOKING LAKE GARDA
Newlyweds deserved a professional photo session and a wonderful setting to frame their joy. What's better than medieval Castello Scaligero in the heart of Sirmione, with its massive battlements surrounded by Lake Garda? Just stunning!
Thanks to Giovanni Vanoglio photographer for this beatiful images!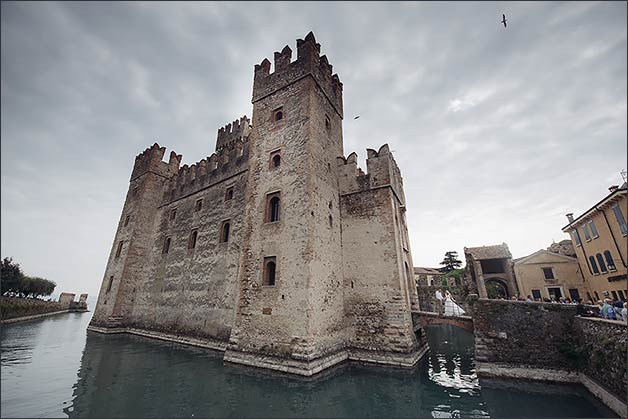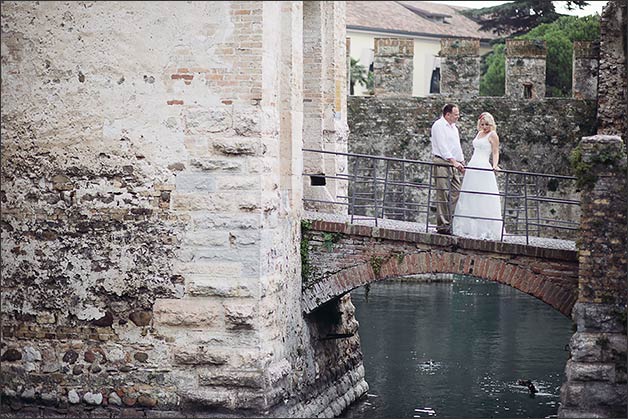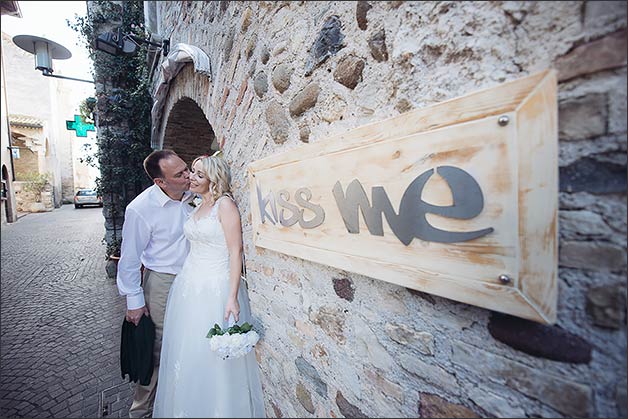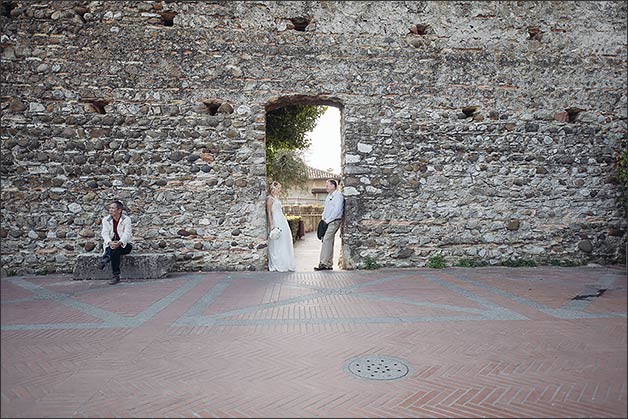 A MINI CRUISE TOWARDS A GOURMAND WEDDING MEAL ON LAKE GARDA
After their amazing photos overlooking Lake Garda, bride and groom boarded on a speedboat which took them on tour around stunning Sirmione Peninsula. A relaxing boat tour with some drinks on board was just the icing on the cake!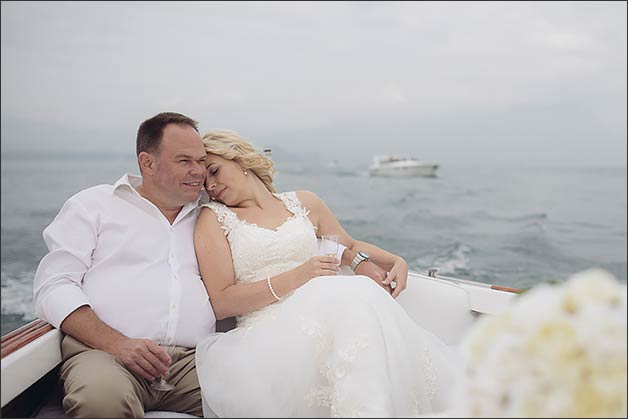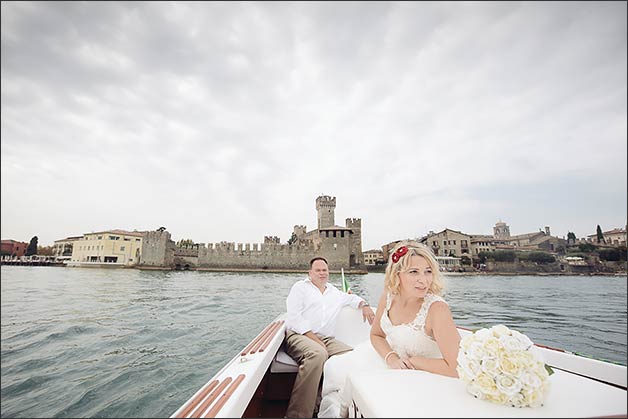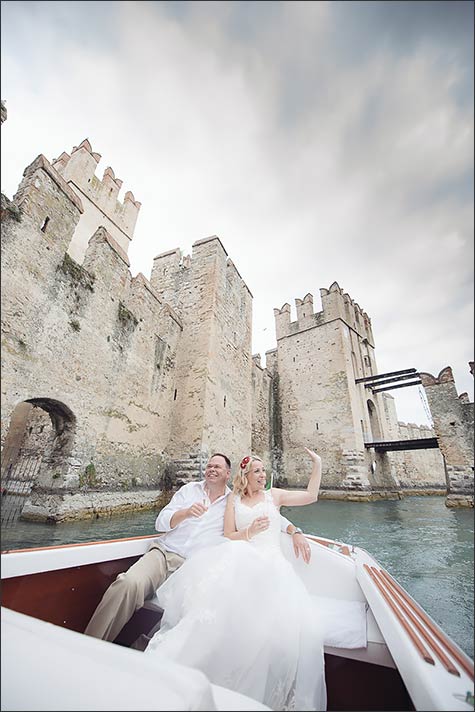 A short lovely walk from the small port led them to one of the finest restaurants in Sirmione. The weather was sunny and the temperature just ideal, so we opted for a romantic lakefront lunch and let the gourmand cuisine pamper them.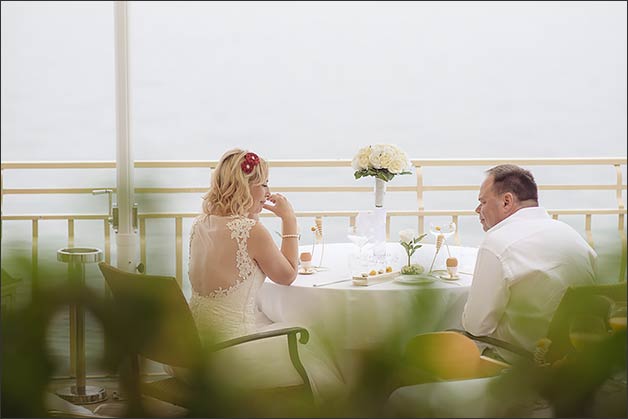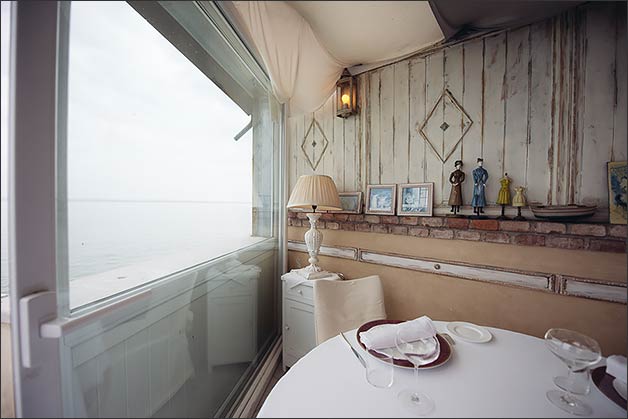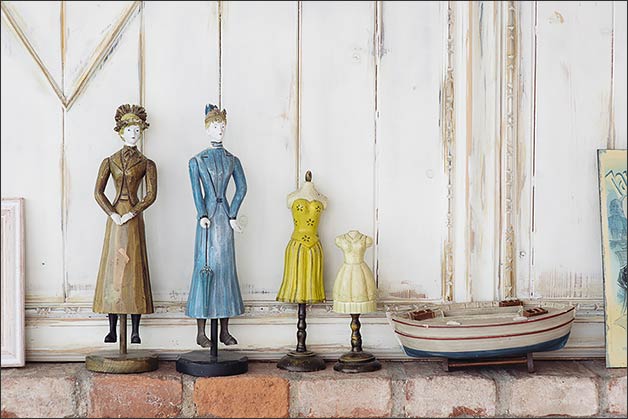 Everything had been perfect and they would have never forgotten such a magic day!